Josh Gad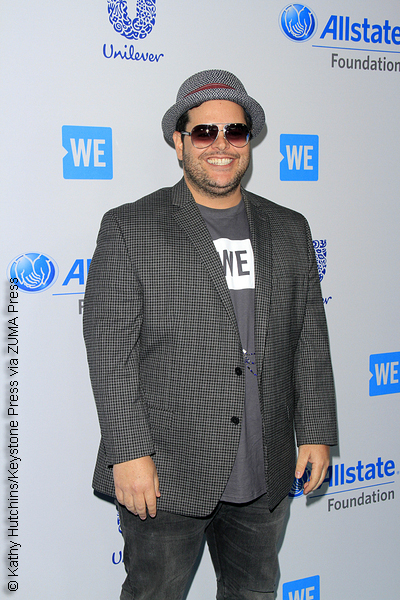 , who recently played LeFou in the hit Disney live-action remake of Beauty and the Beast, just dropped a major hint about an upcoming role.
It appears that the actor took to Twitter to announce that he may have been cast as one of DC's most iconic super villains — The Penguin. Yesterday (May 2), Josh tweeted an illustration of the character and, although no caption was included, it can be assumed that he is most likely cast or in the running to be cast as Batman's umbrella-toting, top-hat wearing nemesis.
With Matt Reeves slated to direct the next Batman film, there's a good chance Josh could appear as the character in that, but if not, there's still a number of DC films coming down the pipeline for Warner Bros. in which the character may appear, including: Gotham City Sirens, a Nightwing movie and Joss Whedon's Batgirl.
The first popular portrayal of The Penguin was seen in the campy hit 1960s TV series, Batman, in which the character was played by legendary actor Burgess Meredith. Meredith would reprise the role in the TV series 1966 spinoff feature film, Batman: The Movie. Later, the character took a bit of a darker turn in one of the best known portrayals of The Penguin by Danny DeVito in Tim Burton's Batman Returns (1992). Josh has some pretty big shoes to fill, so to speak.
You can catch Batman in Justice League, which flies into theaters November 17, 2017.
Check Josh's tweet below and the comments his fans have left for him.
Do you think Josh Gad would make a good Penguin? Which actor would you like to see in the role? Let us know in the comment section below! ~Alexa Caruso
— Josh Gad (@joshgad) May 2, 2017