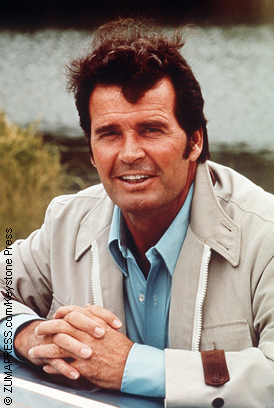 The book has closed on James Garner's life. The Notebook actor passed away Saturday, July 19 at age 86. Born April 7, 1928 in Norman, Oklahoma, James came from a working class family. At 16, he dropped out of school and joined the Merchant Marines. During the Korean War, James received two Purple Hearts. It was a friend who pushed James into acting, by getting him a non-speaking role in the 1954 Broadway play The Caine Mutiny Court Martial.
James made his way into television and in 1957, Warner Brothers cast him in a career-defining role as Bret Maverick in the western television series Maverick. The show made him a household name, and he would later reprise the character in several follow-up television shows over the years. He also made an appearance in the 1994 big screen version starring Mel Gibson, playing Maverick's father. Known for playing good-natured and witty characters, James starred in over 50 films, beginning with two movies in 1963: Move Over, Darling and The Great Escape.
James picked up an interest in car racing following his role in the 1966 movie Grand Prix. He became the owner of the "American International Racers" auto racing team from 1967 to 1969, teaming up with motorsports writer William Edgar and director Andy Sidaris to create the 1970 racing documentary called The Racing Scene. He also tried for a professional golfing career and won the Most Valuable Amateur Trophy at the AT&T Golf Tournament in 1990.
In 1960, James received a Star on the Walk of Fame for his television work, located at 6927 Hollywood Blvd. He also won three Golden Globes, two Emmys and received an Oscar nomination (for Best Actor in Murphy's Romance). In 1974, he had another hit television series with The Rockford Files, on which he played a wise-cracking but good-hearted  private eye for six seasons, followed by numerous Rockford TV movies. His performance in Nicholas Spark's adaption of The Notebook in 2004 was memorable and an audience favorite, as he played a sympathetic husband who has to carry the burden of his wife's illness.
James was found dead of natural causes in his Brentwood home on Saturday night. He is survived by Lois – his wife of 58 years – and their two daughters. ~Andrea Hodgins