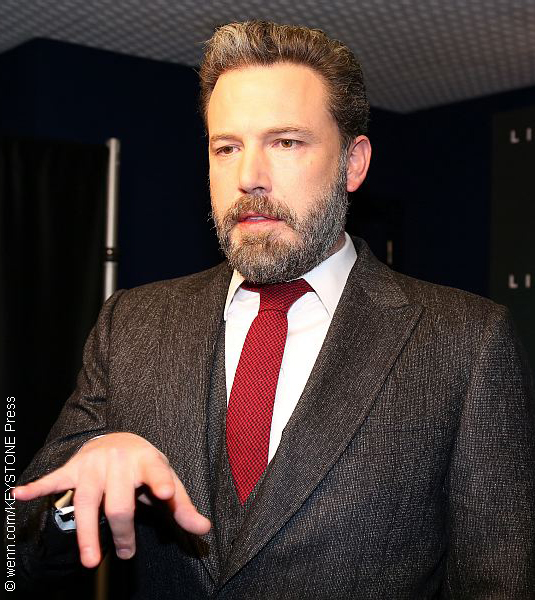 Ben Affleck is going public with his alcohol addiction and the steps he has taken to address it.
On Tuesday afternoon (March 14), the two-time Oscar winner shared news of his alcoholism on Facebook and revealed that he has "completed treatment" in an effort to face it.
He wrote, "I have completed treatment for alcohol addiction; something I've dealt with in the past and will continue to confront. I want to live life to the fullest and be the best father I can be. I want my kids to know there is no shame in getting help when you need it, and to be a source of strength for anyone out there who needs help but is afraid to take the first step."
The 44-year-old Live by Night star then thanked his longtime partner Jennifer Garner, whom he has three children with and whom he has been involved with on and off since 2005.
He shared, "I'm lucky to have the love of my family and friends, including my co-parent, Jen, who has supported me and cared for our kids as I've done the work I set out to do. This was the first of many steps being taken towards a positive recovery."
Shortly after Ben made his Facebook post, E! News published a story that explored The Accountant actor's decision to seek professional help.
A source close to the outlet said, "He didn't want to cycle through anything he had dealt with in the past. He's moving in a healthy, balanced direction."
The unnamed source added that Ben's rehab stint had nothing to do with Jennifer and that he opted to go public with his announcement of his own accord.
The source explained, "He didn't want to hide. He will continue to work on it. This was a step, but it's a progressive process. He's in a good place."
Ben's upcoming film work includes Justice League, out November 2017, and The Batman, which has yet to schedule a release date.
You can check out Ben's Facebook post in full below. ~Matthew Pariselli