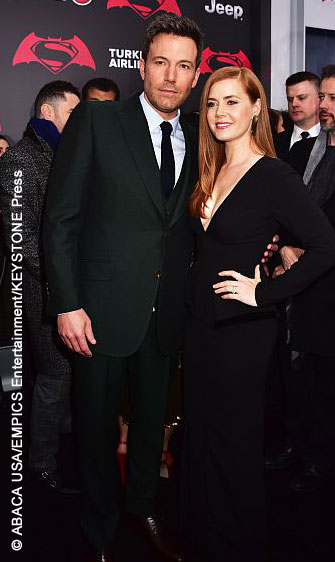 Warner Bros. chairman and CEO Kevin Tsujihara made an announcement this week at CinemaCon in Las Vegas, saying that Ben Affleck will direct a stand-alone Batman movie.
Ben Affleck and Amy Adams made an appearance at the event, and confirmed that they will both be playing roles in the upcoming Justice League movie, which is currently filming in London, England and will release to theaters on November 17, 2017.
Affleck, who directed the Oscar-winning picture Argo, recently completed work on the Warner Bros. Picture Live by Night, which he directed, wrote and starred in. The movie is based on the novel by Dennis Lehane and has a release date of October 20, 2017.
Ben's directorial debut, Gone Baby Gone, was also based on a novel by Lehane.
The plot and title of the Batman reboot have not yet been announced, but this will mark the first time that an actor playing Batman will also direct.
Ben and Amy both star in the box office hit Batman v Superman: Dawn of Justice.