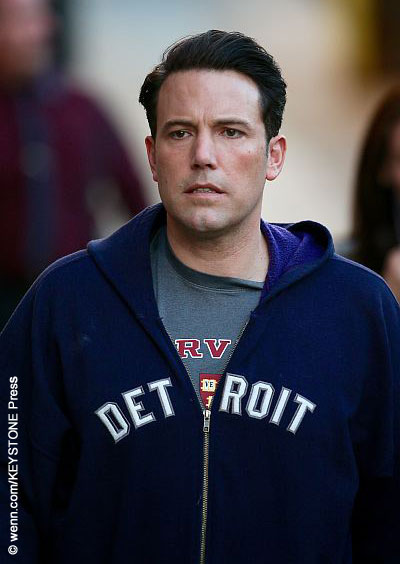 Ben Affleck's back tattoo featuring a giant mythical phoenix rising from the ashes has been shot down by two women who are very familiar with his backside.
Both Jennifer Lopez and Jennifer Garner have voiced their distaste for the artwork, which Ben first put on display in December.
JLo took fire at the piece Sunday night while on Andy Cohen's Watch What Happens Live.
The singer-actress, who was engaged to Ben before he called off the wedding in September 2003, showed no signs of hesitancy when she declared, "It's awful!"
She added she would have no trouble sharing her animated opinion with Ben himself, and that all his tattoos, "shouldn't be so colorful."
Watch the "I'm Real" singer keep it real at the 1:20 mark in the video below.
The other Jennifer pulled her trigger on the tattoo in her Vanity Fair cover story. The actress was candid when she said, "You know what we would say in my hometown about that? 'Bless his heart.' A phoenix rising from the ashes. Am I the ashes in this scenario? I take umbrage. I refuse to be the ashes."
Of course, she's referring to her recent divorce from Ben. Jennifer announced her split from Ben after 10 years of marriage when rumors erupted that he had an affair with their family's nanny.
Ben will be hoping his new film Batman v Superman: Dawn of Justice evokes a less inflamed response when it soars into theaters on March 25, 2016. ~Matthew Pariselli