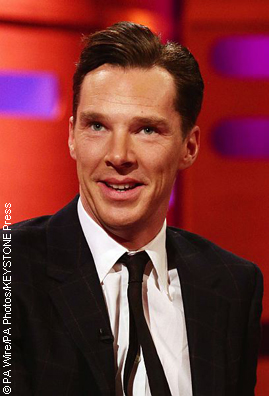 News and surprises will be spilling out of Comic-Con hourly we're sure, as the con starts with a preview opening today. Here's some of the news we're expecting at Comic-Con 2014!
All the Cumberbitches (aka Benedict Cumberbatch fans) can rejoice! He's appearing to promote DreamWorks Animation's Penguins of Madagascar but we're sure he'll also drop hints about his other work. If his presence at the Oscars, where he photobombed and charmed his way through the evening, is any indication, he's sure to make a splash at Comic-Con! We're hoping for news on his other projects, like the upcoming release The Hobbit: The Battle of the Five Armies, as well as the film called his "run for Oscar" – The Imitation Game. Let's not forget news about the Sherlock Holmes winter special and upcoming fourth season.
Dwayne Johnson has teased a Shazam/Captain Marvel role, so we hope he spills the beans! Some news and footage from Fast & Furious 7 would also put a smile on our faces!
Rumors about Deadpool character and a possible movie spin-off have been circulating since he appeared, played by fan favorite Ryan Reynolds, in the 2009 X-Men Origins: Wolverine movie. It's time to set aside the rumors and fork out the dirt! The X-Men series always has a myriad of fan reactions, so it'll be interesting to see what the response is to a Deadpool movie. ~Andrea Hodgins