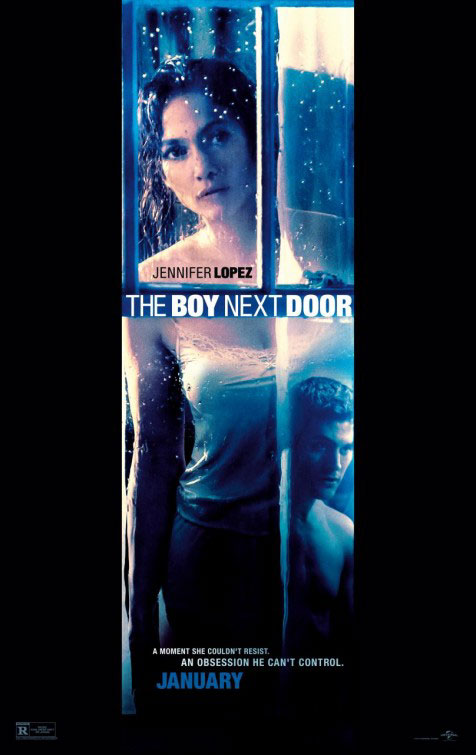 It's Friday and that means there are a slew of new movies coming to a theatre near you. Receiving the widest release is the thriller The Boy Next Door starring Jennifer Lopez and Ryan Guzman. High school teacher and single mother Claire (Lopez) is going through a divorce when she meets Noah Sandborn (Guzman), a young man who's staying next door. She has a one-night stand with Noah, but quickly realizes she's made a mistake when he develops a dangerous obsession with her. Just how far will this young man go for the object of his affection? Click here for showtimes to find out.
If comedy is what you're looking for after a long week, grab your tickets for Mortdecai. A debonair art dealer (Johnny Depp) searches for a stolen painting that contains the code to a bank account filled with Nazi gold. Click here for showtimes.
For entertainment the whole family can enjoy, grab the kids and check out Strange Magic, a tale inspired by William Shakespeare's A Midsummer Night's Dream. Goblins, elves, fairies and imps embark on a musical adventure in hopes of getting a powerful potion. If fairies are your fancy, click here for showtimes.
For Jennifer Aniston fans, she's back with a Golden Globe-nominated performance in the drama Cake. While struggling with her own trauma, Claire Simmons (Aniston), a woman in a chronic pain support group, becomes fascinated by the suicide of another member of the group. For showtimes, click here.
Keeping with the drama theme, moviegoers in Toronto, Vancouver and Montreal can watch Still Alice. The story centres around Alice Howland, played by Julianne Moore, who won a Golden Globe for this role and is also nominated for an Oscar. A happily married, successful and renowned Columbia University linguistics professor with three grown children, she receives a devastating diagnosis from her doctor. Click here for showtimes near you.
Also playing in Toronto, Saskatoon, Calgary and Victoria is The Humbling. An aging actor (Al Pacino) spirals into depression, finding himself on the brink of suicide when he slips off the stage during a show. He enters rehab and falls for a much younger former lesbian. However, her sexual history leaves him wondering if his feelings for her are valid. For showtimes in your city, click here.
And finally last, but not least, is Leviathan, which opens in Toronto, January 23; Vancouver, January 30 and Montreal, February 6. Auto mechanic Kolia (Alexey Serebryakov) lives in a small fishing town near the sea in Russia in a home he built with his own two hands. His auto-repair shop is right next door to his home, where he lives with his wife Lilya (Elena Liadova) and his son Roma (Sergey Pokhodaev). When the town tries to take over his land for development, Kolia decides he won't give in without a fight. For showtimes, click here.
And there you have it, movielovers. Everything you can expect at the box office this weekend. Enjoy! ~Sandra D. Sukraj