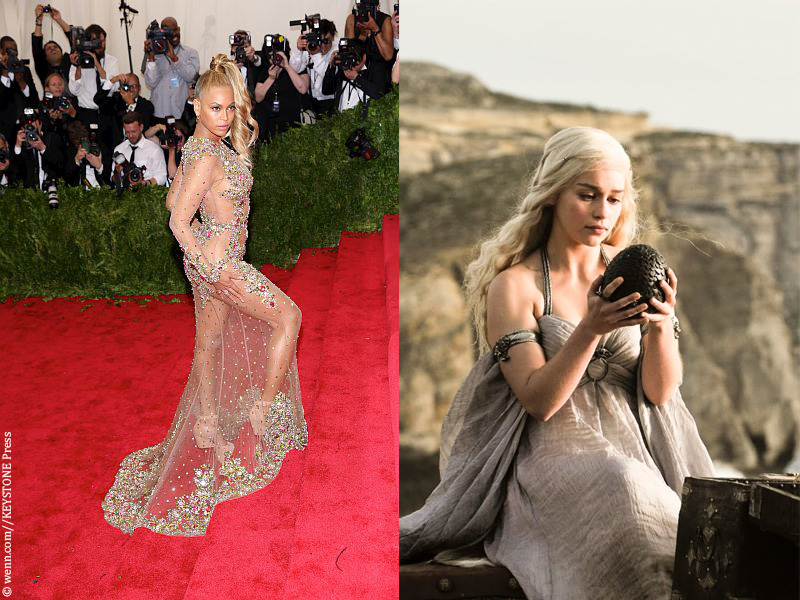 Jay Z has reportedly bought the Queen Bey of pop culture a dragon egg, formerly owned by the Queen on the HBO hit series Game of Thrones.
Emilia Clarke, who plays Daenerys Targaryen on the show, shared the news about the eggs in an interview with Harpar's Bazaar, saying, "Apparently Jay Z bought one for Beyoncé or something." The Mother of Dragons, Khaleesi of the Great Grass Sea and the rightful Queen of the Iron Throne in all of our hearts continued, saying, "They are really, really, really expensive and they are really f****ing heavy and serious works of art."
Daenerys is given the dragon eggs as a wedding gift in the first season. She hatches them in the season one finale when she walks into flames with the eggs and comes out of the pile of ashes alive and with three baby dragons on her body. This is the first time that dragons have been alive for over a century, hence her name as Mother of Dragons and fiercest character on the show.
Emilia said she tried to steal an egg for herself but was unsuccessful.
It is no secret that Beyoncé has been a fan of the show since its early seasons. In 2012 she told People that her ideal Sunday is, "spending time with my family. No work, not even a discussion about work, lunch at my favorite pizzeria, having a glass of red wine and watching Game of Thrones." ~Erin Stewart