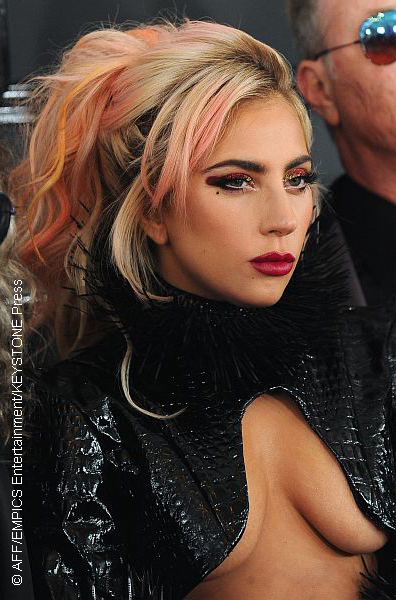 After Beyoncé announced to the world via an artsy Instagram photo shoot that she is expecting twins, speculation began about who could be big enough to replace her at the highly-anticipated Coachella Valley Music and Arts Festival. Enter Lady Gaga.
The eccentric and talented songstress has just been announced to headline the festival, which is held April 14-16 and April 21-23 from the Empire Polo Club in Indio, California. After her stellar performance at this year's Super Bowl LI halftime show, it should come as no surprise that Lady Gaga would be offered the main stage at the festival's consecutive Saturday showings.
It's sure to be a spectacular set as the "Born This Way" singer has proven she is, indeed, born to perform. In addition to her singing talents, she has shown she has impressive acting ability as well, even receiving a Golden Globe for her role as the Countess in the terrifying TV series American Horror Story. There can be no doubt that if anyone can match a performance by Queen B, it's Mother Monster.
But Beyoncé fans will still get a chance to see her. While she is missing out on this year's festival, the "Lemonade" album singer is reported to have agreed to play next year in 2018.
Other performers at this year's festival include: Radiohead, Bon Iver, Future, Kendrick Lamar, Lorde, Canadian R&B duo Majid Jordan and even film composer Hans Zimmer!
Whose performance are you most excited to see? Comment below! ~Alexa Caruso