Big Hero 6 star Daniel Henney talks about Oscar win and new Criminal Minds series
By Tribute on March 1, 2015 | Leave a Comment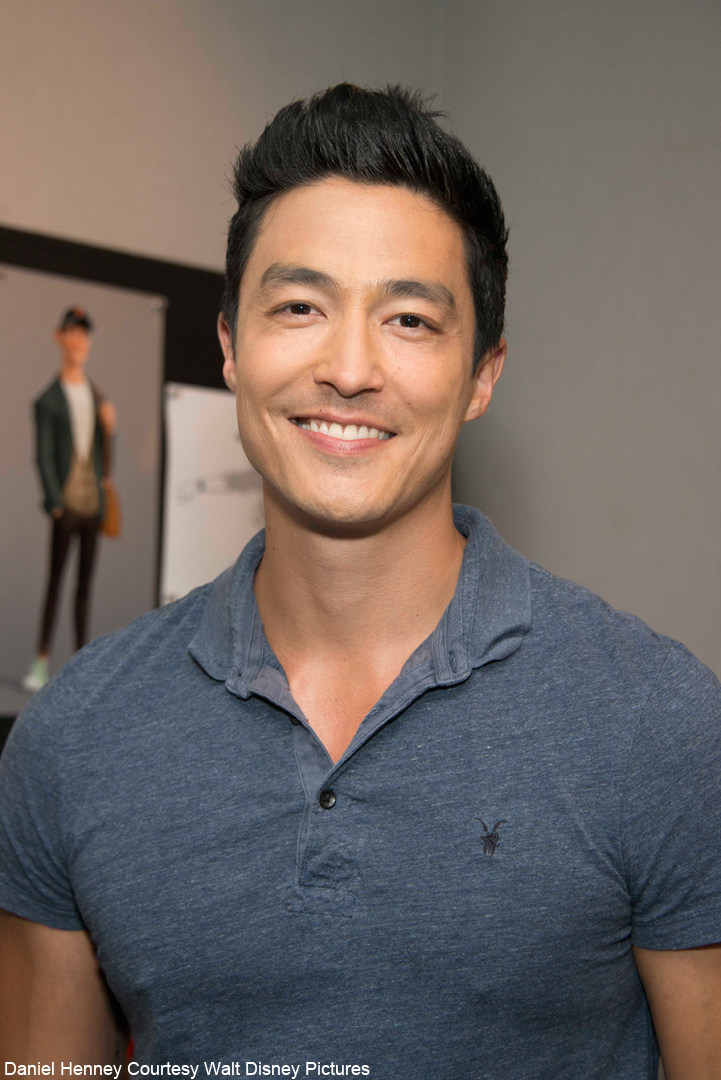 Daniel Henney plays Tadashi, Hiro's older brother in Big Hero 6, which just released on DVD and Blu-ray two days after winning an Academy Award for Best Animated Feature Film. by phone this week. Daniel spoke to us by phone about what attracted him to the role; what it was like being in an Oscar-winning film and how cool it is to be an action figure.
What attracted you to the role of Tadashi?
A lot of things attracted me. Of course it being a Disney film and being a huge fan, it was sort of a no brainer, especially when they come to you with these amazing sketches, ideas and drawings and what was behind the film. For Tadashi specifically, even though he is an animated character, he represents a lot and I knew this movie could have a lot of power because it was so unique. It's not common that we see strong Asian men who are intelligent and charismatic in films. So I jump at those opportunities and when I do live action stuff too I try to take roles that are risks, that aren't typical cookie cutter Asian American actor roles. I think Hiro and Tadashi  both stand for something new and progressive and different and that excited me.
Do you have any similarities to Tadashi?
Absolutely. It's funny, they hadn't cast me yet but the animators were basing his look on some of the stuff they had seen of me on the internet. I found that out later when we were on a promo trip to Seoul, Korea to promote the film and it came out in interviews that they were basing drawings on me. He stands for a lot of things I wish I could be. He is someone I strive to be and so I can only hope we have similarities.
This is your first animated film, what was voice acting like for you?
It was just so much fun! It was a little scary at the beginning because I had never done voice work before. I thought I had to be some amazing voice actor and you really don't. These characters were just normal kids and so once we found the tone for the voice, the hardest thing for me was trying to be a brother because I was an only child, but once we worked out the kinks and figured it out with the director we kind of hit our stride. It was freeing, kind of liberating artistically. Like being on stage again.
As an only child, how did you figure out the brother bit?
I talked to my parents a lot, my mom about things family wise like how I should speak to Hiro. I watched a lot of older Disney movies to get the tones of how the actors talked. I spoke a lot with Chris (Williams) and Don (Hall) about what would be going overboard, like how can Tadashi scold Hiro yet be loving, how can he push it to the limit where he is still a brother. He comes across as both a friend and a father figure. It was kind of tough to find that.
Would you do another animated film?
In a heartbeat. Actually I have been going out for more animated stuff now after doing this movie. It's done so well and it's gotten such great exposure, so the voice actors have benefited from it.
Did you make it to the Oscars?
No, I had some scheduling conflicts, I'm doing a TV show right now, it's a Criminal Minds spinoff and I've been doing night shoots up until last night. I just got home at 5 a.m. this morning.
How did you feel when you found out the film had won best animated feature?
Just complete elation. I jumped off my seat in my trailer screaming and I tweeted something right away. My mom was freaking out more than I was and she called screaming, I couldn't even understand what she was saying. It was insane. I am from a small town in Michigan and our entire community has been following it and embracing it. It has been really great.
This is your second film with a Marvel connection. Were you into the comic books growing up?
Yes, I was, I was more into Spider-Man and Incredible Hulk stuff, more the generic superheroes like Superman because in Michigan we didn't get much of the obscure stuff. When I talked to Ryan who plays Hiro, he grew up in San Francisco and Tokyo and he had access to all these really cool Japanese comics and we just didn't have that. I just love this stuff. Doing X-Men Origins: Wolverine was fun too, so I have been really lucky.
There is some pretty cool merchandise available. Have you bought your own action figure yet?
I haven't, but my Mom bought about 50 of them. I went home for Christmas and she had built a Christmas tree entirely with a Big Hero 6 theme so there were action figures hanging from the ceiling. I'll see kids in the airport playing with the toys and I have walked up to ones with Tadashi action figures and coyly asked, "Hey where do you get that?" It's pretty cool.

So what is next for you?
Right now I just finished doing a Criminal Minds episode [that is a lead up to the new show] – it's myself and and Gary Sinise and a gun. We just finished shooting and it's focused on international terrorism and U.S. citizens abroad getting into trouble. We hope that goes later on this year. I also am waiting on a few animation projects that I hope come through. I'm really stoked to be a part of Criminal Minds, it's a big change from Big Hero 6. ~Suzanne Coolen
---
---
---
Similar Articles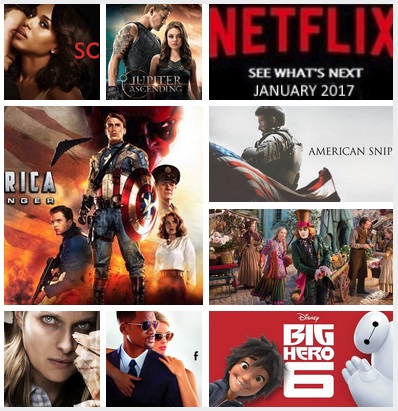 December 31, 2016 | Leave a Comment
With the new year days away, how about we plan your binge-watching schedule in January? There's new series, movies and Netflix originals to choose from!
---
---
---