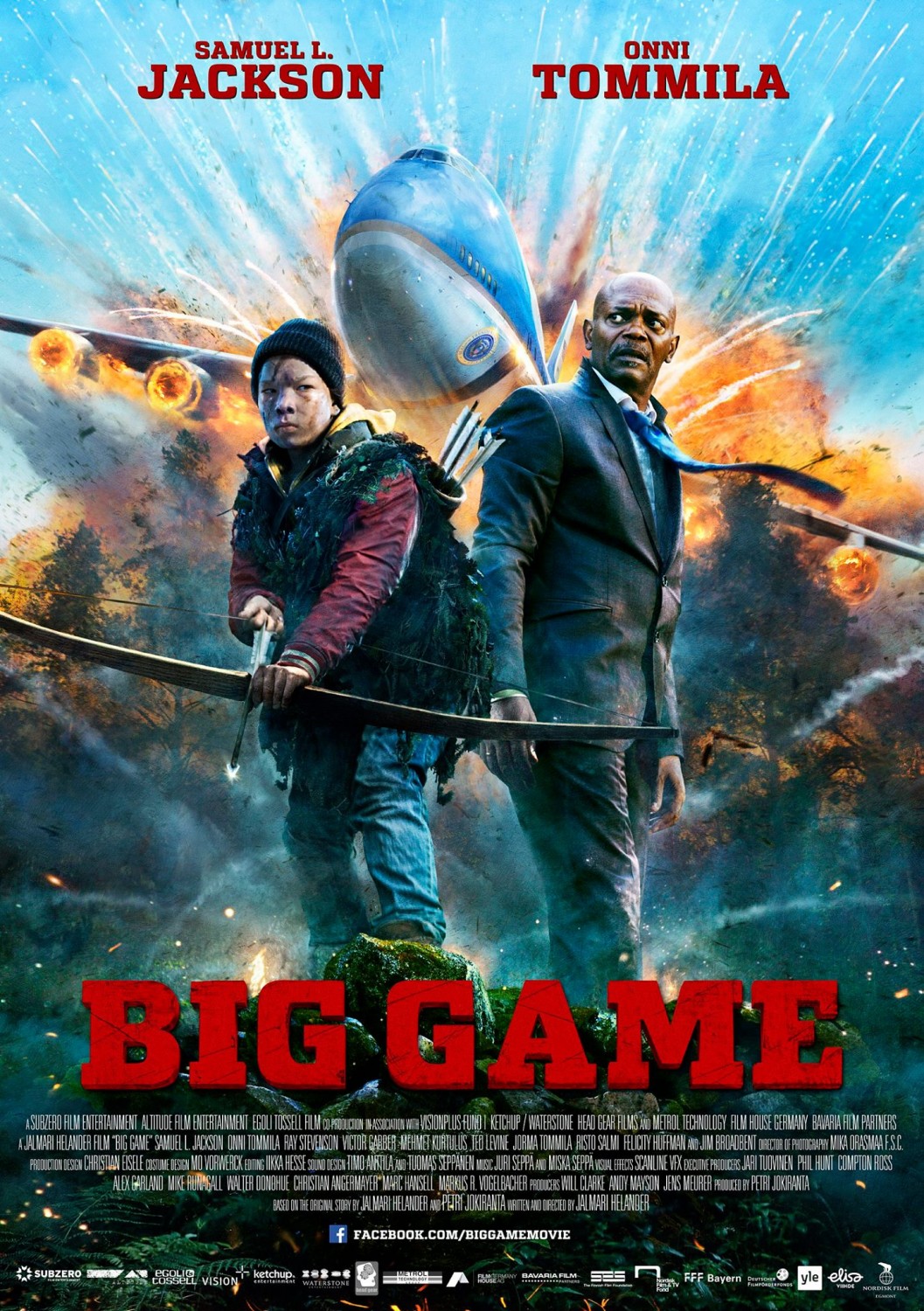 Oskari (Onni Tommila) has just turned 13. It is tradition amongst his people that on the day of a boy's 13th birthday he must go into the forest on his own and hunt big game.
Although his father is a legend for having killed a bear on his ascent into manhood, Oskari is often viewed as weak by many members of his tribe, but his spirit is stronger than his body will lead you to believe. He sets off on his journey determined to prove his people wrong.
President William Alan Moore (Samuel L. Jackson) is on his way back home following a diplomatic mission overseas. He has brought about some highly controversial political changes during his time as President.
Several weeks earlier, when he was the target of an assassination attempt, his loyal friend and head of the Secret Service, Morris (Ray Stevenson), dove and took the bullet in the chest, saving the President's life.
With a bullet fragment sitting next to his heart that will kill him if it gets dislodged, Morris is back on the job following a lengthy recovery, despite his doctor's recommendation.
When terrorists take aim at Air Force One, Morris and the rest of the Secret Service prepare to evacuate the President. Once he is in his escape pod, the Secret Service wastes no time in jettisoning the pod into the great forests of Finland.
Meanwhile, Oskari, who is on his hunt in the forest, hears the explosion above. The rockets have shot the plane down and it crashes in the distance. On his way to explore the crash site, Oskari finds the pod. Now he and the President must work together to evade the terrorists and get Moore to safety.
Big Game is a fun concept for an action film. It mirrors Air Force One in the sense that the plane is attacked by terrorists, although rather than staying on the plane and fighting the threat, in this one, he is ejected and has to reach safety.
This movie was enjoyable despite feeling rushed at times. The 90-minute run time feels a bit short. They easily could have added one or two more action sequences that would have given the movie a real cult following.
Samuel L. Jackson delivers a classic performance that you would expect from a strong actor of his caliber. Finnish actor and relative newcomer on the scene Onni Tommila is quite the surprise. English may not be his first language but he gives a convincing and entertaining performance that leads you to believe he has potential in Hollywood. Big Game is not without its cliches but what action movie worth anything doesn't have a few familiar cliches?
Big Game has a lot of star power in it. Samuel L. Jackson obviously leads the movie but other well known actors have strong roles in the film too. Desperate Housewives star Felicity Huffman delivers a wonderful performance despite her limited screen time. Canadian Victor Garber, known for his work on The Flash and Legally Blonde, is the Vice President in the movie. Ray Stevenson is outstanding in his role. Not since his role in the hit television show Dexter has he played such a lethal character.
While Big Game isn't without its flaws, it delivers an enjoyable and entertaining ride with an original premise. The CGI budget was put to good use, with exceptional special effects. The spectacular visuals of the movie were aided by the magnificent topography of Finland.
Unfortunately, the DVD doesn't come with special features, which is a shame, because I would have enjoyed watching deleted scenes and bloopers.
Big Game is now available on DVD. ~Greg Chisholm