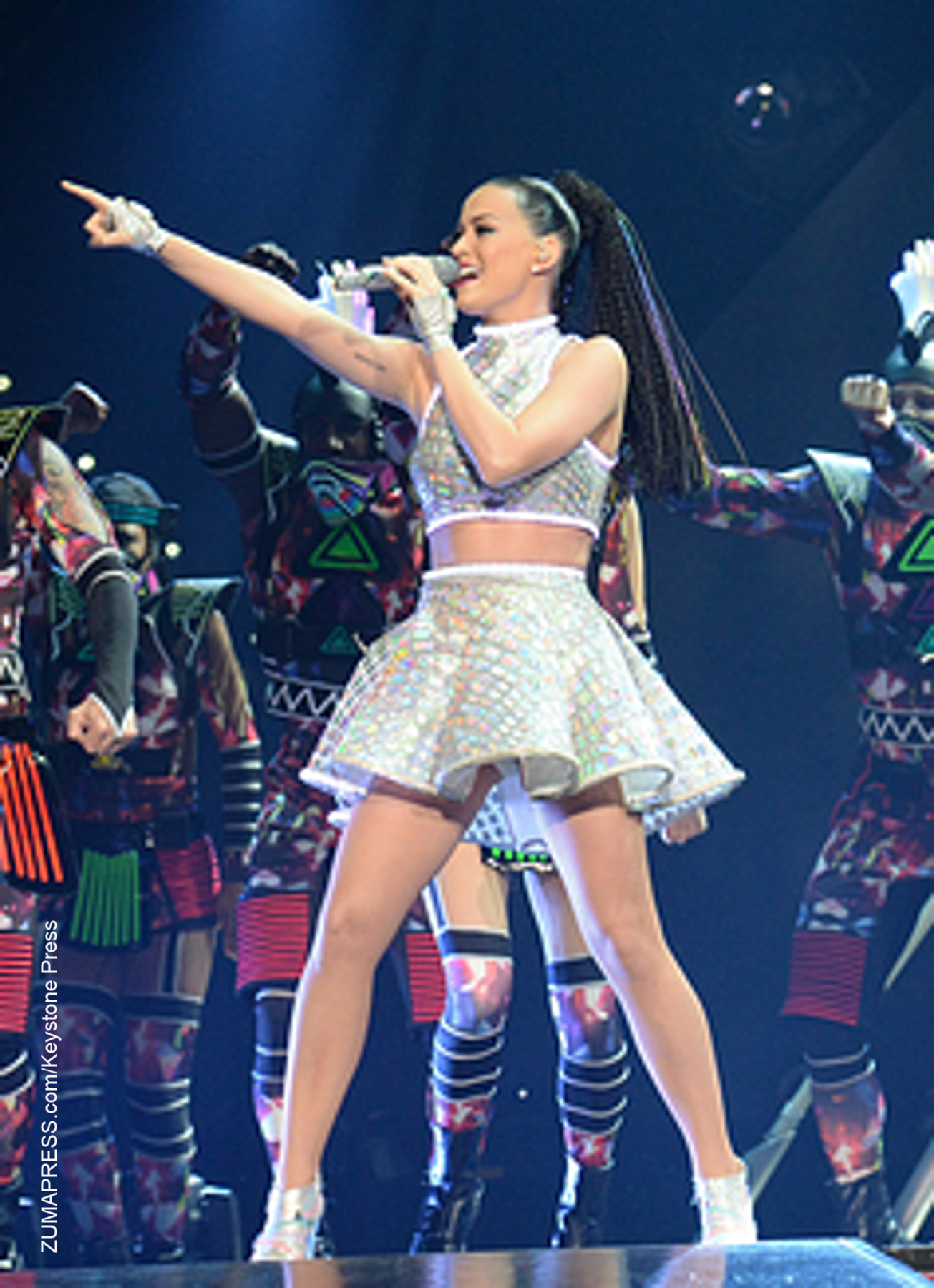 In case you missed it, there's a pretty big event going down in the world of sports – and we're not talking #Deflategate. Super Bowl XLIX is less than a week away and in addition to the game and Katy Perry's halftime show, we're also intrigued by the incredible commercials. Each company pays $4.5 million to show their ad during the game.
Super Bowl ads are almost as popular as the actual game. For some of us, Super Bowl Sunday is all about an epic (we hope) matchup between two top teams in a game that'll have us on the edge of our seats. For others, it's all about the commercials and only the commercials. Here are some of the most popular, controversial and talked-about commercials for the big game.
Perhaps the most controversial commercial so far is GoDaddy's lost puppy commercial; a commercial similar to Budweiser's, but it landed them in the dog house. The ad features a puppy who falls off the back of his family's truck after hitting a bump. He travels long and far, eventually making his way back to his owner's farm, but what happens next has dog lovers up in arms. The domain name company has taken down the "Journey Home" ad after protests and a Change.org petition to remove the commercial. GoDaddy CEO Blake Irving issued a statement addressing the fumble saying, "We are pulling the ad from the Super Bowl. You'll still see us in the Big Game this year, and we hope it makes you laugh."
Of course, we have to go right into Budweiser's ad next. Their "Lost Puppy" commercial is a sequel to last year's award-winning "Puppy Love." When his puppy gets separated from him, the owner puts up "Lost Dog" signs all over town. When night falls, the poor pup is cornered by a wolf. The horses from his owner's farm break out of their barn and save the dog. Budweiser loves to tug at the ol' heartstrings. They seem to have scored a touchdown with this one.
Super Bowl selfies. Of course a Kardashian would pop up somewhere. T-Mobile's commercial about data usage is told through – you guessed it – selfies courtesy of Kim. "Each month, millions of gigs of unused data are taken back by wireless companies," a sombre-looking Kim says. "Tragic. Data you paid for that could be used to see my make-up, my backhand, my outfits, my vacations, and my outfits." At least she can poke fun at herself and, on a serious note, data loss is indeed tragic.
Pierce Brosnan also has a Super Bowl XLIX commercial. Mr. Bond is sitting with his agent who pitches a new role, but instead of flying around in fast cars he gets modest mobility in the form of a Kia Sorento. Instead of action, he gets nature. Instead of explosions, he gets fireworks – in the form of a woman, who opens the door at his cabin destination.
Next in the line-up is BMW with their "Newfangled Idea" commercial for the i3 electric car. The ad begins with a 1994 Today Show clip of Katie Couric and Bryant Gumbel's confusion with the Internet. It transitions to Katie and Bryant trying to grasp the "Newfangled Idea" of the i3. Some things never change.

Rounding out the auto assembly line is Mercedes Benz. In this The Tortoise and the Hare twist, slow and steady doesn't cut it for this tortoise. He hops in the 2016 Mercedes-AMG GT and goes full speed ahead. The hare (who stopped for a game of cards) realizes he's in trouble and takes off, trying to beat the Benz. The Benz flies over the hare and the tortoise taunts him, "Who's your turtle?" And who happens to be in the passenger seat? By the look on the hare's face, his girlfriend.

Nothing pairs with football quite like beer. And nachos. And pizza. And chips. But I digress. Back to beer. Which leads us into Bud Light's Real Life PacMan commercial. A lucky participant gets to be a real live PacMan, running through a maze to get to the prize: a Bud Light beer. After all that maze-running and ghost-dodging he must be parched. Hand that man a beer!

These kids would do anything for Doritos. When dad gets pulled over by the police while driving, what better opportunity to teach him a lesson in sharing. The kids hold up a sign in the window that gets him in serious trouble.

One of the more serious topics, as far as game ads go, is the commercial by NO MORE, a "movement to raise public awareness and engage bystanders around ending domestic violence and sexual assault." The ad shows a disheveled home with furniture strewn everywhere and holes in the walls, with a voice-over of a woman calling 911 to order a pizza. The dispatcher, who is confused at first, finally realizes it's a call for help. No better way to raise awareness for a cause than to have it be seen by millions of people at one time.

From one set of emotional feels to another. After a five-year game day hiatus Dove is back and aiming to make grown men get teary during a football game. If you're a dad, this is especially geared to you. It shows fatherhood through all stages, from raising toddlers to the teenage years to a giving your daughter away. Off the record, I related to the poor kid getting stuck trying to put on his shirt by himself. On the record, that was as a kid. Not recently.

"You're not you when you're hungry." And when Marcia Brady is hungry she apparently turns into Danny Trejo. In this Snickers' game day ad, Danny is angrily brushing his hair as Carol knocks on his door and says, "Marcia?" to which he yells, "Shut up, mom!" and goes back to angrily brushing his hair. Admittedly, his hair does look fantastic.

What would you do if you were invisible? If you're Mindy Kaling, you steal food from strangers, eat ice cream in grocery store aisles and sunbathe naked. I mean, how else are you supposed to avoid tan lines, right? So far, Nationwide is only giving us a teaser with their commercial. Looks like we'll have to wait until the game to find out the rest.

McDonald's is accepting a new form of payment. In their game day commercial customers are shocked by – well, by something. It's another teaser and, once again, we'll have to wait until game day to see the rest.

Honorable mention:
Minions gone wild! These cute little guys get an honorable mention because, well because they're cute little guys. The commercial is to promote the Minions movie coming this summer and it begins football-style with a stadium stand full of minions doing what a hardcore football fan would do.

And, finally, shirts vs. skins. Well, just skin. For the first time in seven years Victoria's Secret has released a Super Bowl commercial and it's exactly what you'd expect.

The Big Game takes place this Sunday, February 1 in Glendale, Arizona with a matchup between three-time Super Bowl winners the New England Patriots and reigning champs the Seattle Seahawks. ~Sandra D. Sukraj