Big Hero 6 star Ryan Potter discusses playing Hiro the hero
By Tribute on February 27, 2015 | Leave a Comment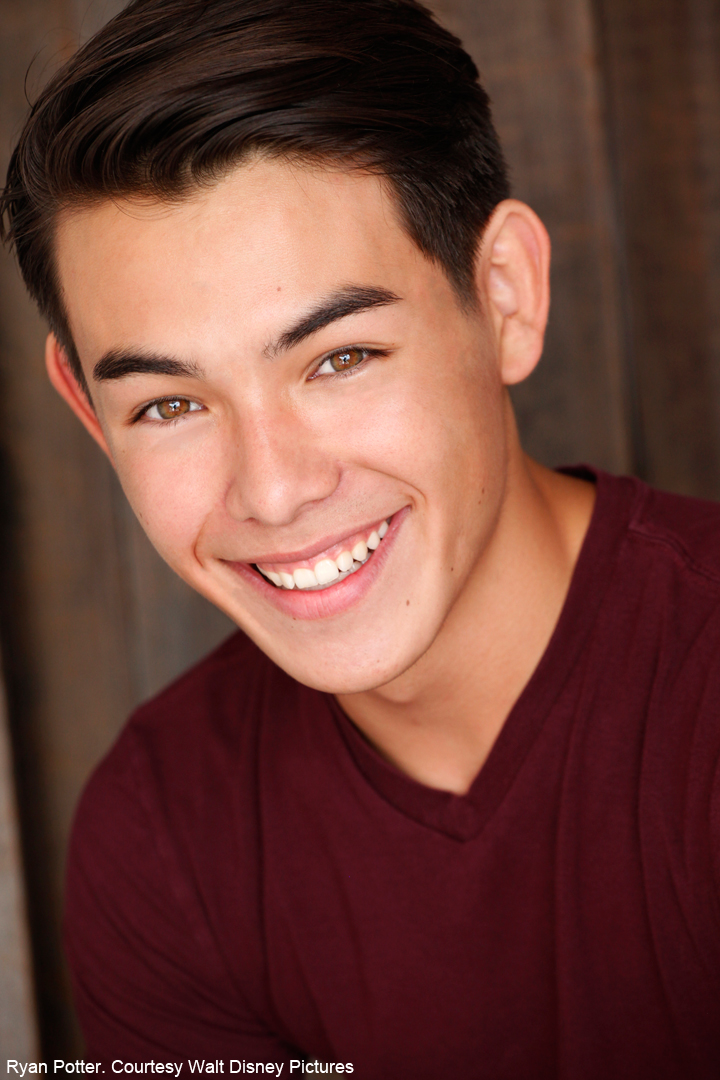 We had the chance to speak to Ryan Potter, the star of Big Hero 6 by phone this week. In the animated action film, which just released on DVD this week two days after winning an Academy Award for Best Animated Feature Film, Ryan plays Hiro Hamada, a teen prodigy in the mythical city of San Fransokyo. Hiro builds a robot and battles other competitors in the underground robot battle scene. After being arrested for the illegal activity, his brother Tadashi shows him a more productive way to use his potential.
Hiro meets an inflatable robot nurse who, with other friends, form a superhero team. Ryan told us what it was like to work on the film, what his beginnings were as an actor and where we can see him next. ~Andrew Siwik
What first got you interested in acting?
You know, I didn't really have an interest in it, I just kind of happened to fall into it. The first role I got was on this TV series called Supah Ninjas. They were looking for a 13 to 14-year-old Asian-American kid who could do martial arts. They ended up sending flyers to martial art schools and one of them happened to be mine. I responded to the flyer, and one thing led to another and I ended up getting the role. Since then it's been kind of this snowball effect of getting larger and larger parts, and being more and more involved in the industry.
Do you still train in martial arts and what's your favorite type?
I do. I recently took a quick hiatus from training. I'm very determined in getting the highest rank in our system. I've been training for about 11 years, and I imagine I have about four more years to get to that level. It's definitely a life journey, and I just absolutely love it. My favorite type of martial arts is Kung Fu, it's one of the oldest forms. Before that it is was this Indian martial art form called Kalaripayattu, from there the Buddhists began to develop their own form of self-defense and martial arts and they called it Kung Fu. Just about every other kind of martial art spawned from that, so it's kind of awesome to practice the grandfather of martial arts.
What was your favorite part of making Big Hero 6?
My favorite part of making Big Hero 6 was getting to voice, kind of me, at the age of fourteen. Hiro and I are very similar in our personality, in our kind of everyday actions with one another. When we set our minds on something we have to get it done. Hiro is a very smart kid, and his mouth can get him in trouble sometimes, and I was very much the same at fourteen. He's a very good kid on the inside, he's your average teenager and it was an absolute blast being able to voice myself at the age of fourteen.
What was it like working on the movie?
First off, being in a Disney film is surreal. I feel like everyone grows up on Disney in some way or another with The Lion King, Snow White, or Peter Pan. Being able to be one of the first multi-ethnic Disney characters, being able to be myself in a city I know very well — I grew up in Tokyo and in San Francisco — it was very surreal. It was a very meant-to-be situation. It's almost scary how close my life is to the film and to Hiro. It was a very natural fit for me to voice Hiro, and it was wish fulfillment, it's every kid's dream come true, it's my dream come true. Honestly I don't think any other project that I'll work on, for the rest of my life, is going to be like this.
What was your first thought when you saw yourself onscreen as Hiro?
I saw a lot of artwork and concepts for Hiro, but the first time I saw Hiro animated, it was this quick 15 to 30-second animation they had put together to show me. It didn't make the film, but it was Hiro and his cat. It was absolutely surreal hearing my voice coming out of this Disney character. At first I didn't think it fit: "You don't sound like a Disney character, what are you doing? You don't belong! Get out." But once you hear the other voice cast members come in, it is a very untraditional voice cast. Everyone has a very interesting voice, and because of that everyone blends in so nicely. It was great.
You moved a lot at a young age, from Portland to Tokyo and back to the States. Was it hard on you?
You know, it wasn't. I feel like in films or even in real life, people have difficulty adjusting to new places. With all the places that I moved to, I feel like I'm very good at adapting to the culture or town or city. Each one I moved to was very welcoming and unique and fun in its own way. I love Japan, it's still to this day one of my favorite countries, and when I moved to the United States and grew up in west LA, it was a very family oriented neighborhood and reminded me of the neighborhood I grew up in, in Japan. The only trouble I had in adjusting was the food. When I moved to the United States, I was still looking for as much Japanese food as I could find and I was having a bit of a difficulty finding that in Los Angeles.
You're also a photographer. What subjects do you like to capture?
I love to capture everything. For me it's the lighting. I love using natural light, and I'm not really a fan of studio lighting and Photoshop. I just love being able to capture an image using natural light, without having to edit it and being able to share that with the world. It doesn't matter where you live in the world, the light and the atmosphere is different everywhere. You see Instagram posts from New York, you see Instagram posts from L.A., they're both very different and it's cool to capture the essence of a town, city, or a state in a photo. That's the best way I can describe it.
You created a charity called Toy Box of Hope, which helps children living in homeless shelters and transitive living. What inspired you to create the charity?
When I first moved to the U.S. it was a bit of a culture shock. Growing up in Japan you don't see a lot of the homeless population. They hide themselves much better, they stay clean, they don't push around shopping carts. They do a very good job of blending into society. When I was driving down streets where the homeless population was more prevalent, it just brought tears to my eyes. I didn't realize people were living in those conditions. When I started in the industry and I had a platform to speak about this issue, it was a natural fit. It was an organization I wanted to start, because it had a very natural and visceral reaction within me. So I knew I could honestly speak on the matter, and help the matter, in any way I could.
Big Hero 6 just won an Academy Award for Best Animated Feature Film. How does it feel to be part of an Oscar-winning film?
It's kind of unreal. We talk about how surreal the whole experience is being part of a Disney film, but then being part of a Disney film that wins an Oscar. I haven't been a part of this industry long enough to appreciate or understand what this award really means. I know we are in great company, and I know it's one of the highest honors you can receive. It came to me, and to the cast, as a surprise and it still really hasn't settled in. We were completely blown away and so excited and couldn't stop smiling.
Lastly, are you currently working on anything that we can look forward to?
I'm in the works for a couple of projects, but I unfortunately can't talk about those. But I can say I'm working with a clothing line, just a couple pieces here and there. I'm designing some clothes for a couple of companies that will be released probably early summer. I'm working on my photography and videography. I have a couple of friends who want to do music videos. They're kind of already established in the teen music and young artist community. I'm shooting for a few clothing brands with actors and models, and auditioning for roles here and there. I feel like because of Big Hero 6 there are a lot of doors being opened up, for characters similar to Hiro or any sort of Asian-American character. I think this year I'll see an increase in auditions for characters similar to me.
Big Hero 6 released on DVD and Blu-ray this week. Click here to view the trailer.
---
---
---
Similar Articles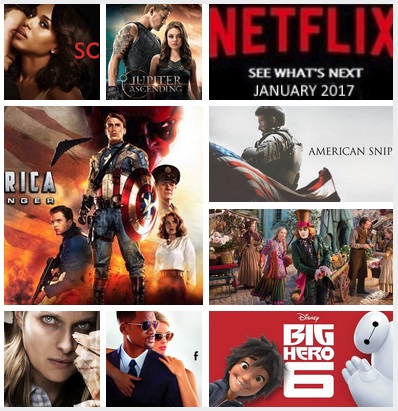 December 31, 2016 | Leave a Comment
With the new year days away, how about we plan your binge-watching schedule in January? There's new series, movies and Netflix originals to choose from!
---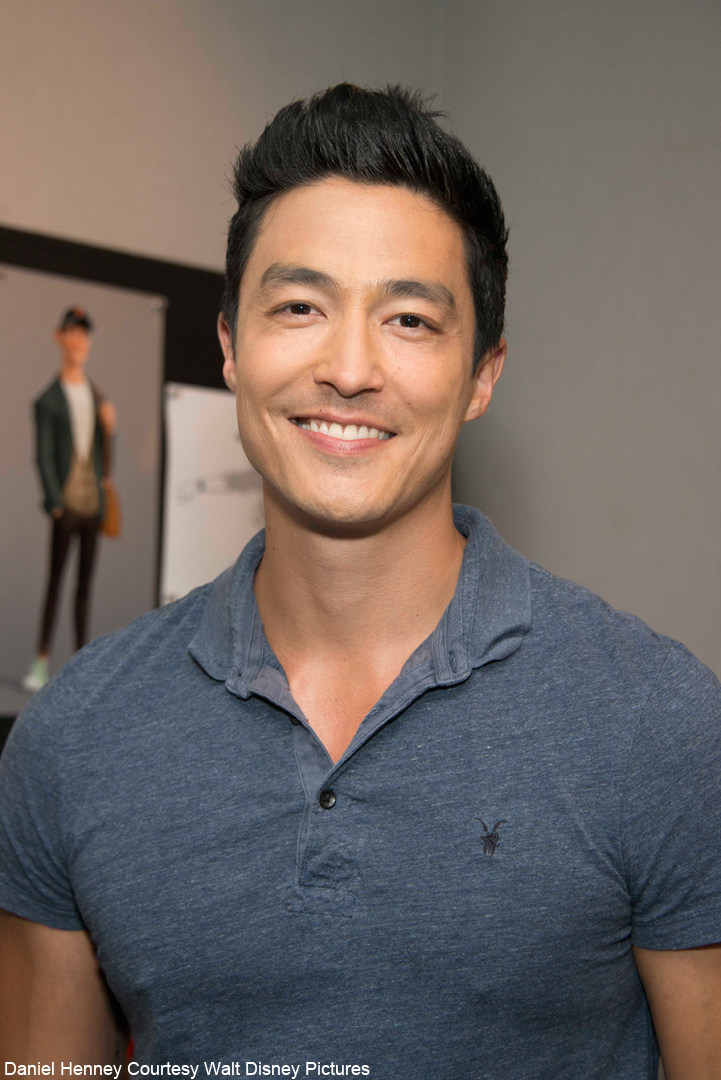 ---
---