Bill Cosby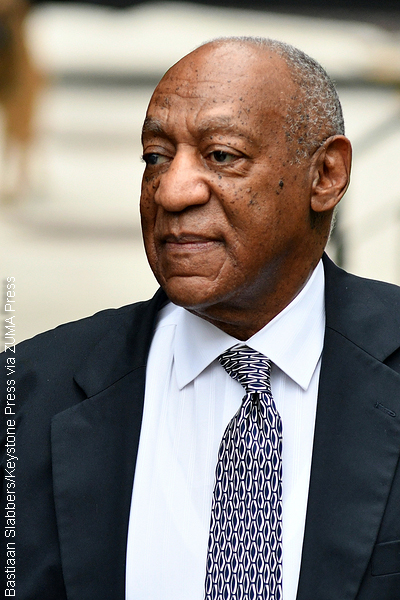 has been found guilty on all three counts of aggravated indecent assault in his retrial. The jury reached the verdict this afternoon after a day and a half of deliberations.
Former beloved TV star Cosby, 80, was charged with three counts of aggravated indecent assault on Canadian Andrea Constand, who claimed she was drugged and assaulted by Cosby at his Philadelphia home in January 2004.
Cosby's first trial for these charges ended in a mistrial last summer when the jury was deadlocked and unable to reach a unanimous verdict after six days of deliberations.
More than 50 women in total have accused Cosby of similar abuses. Several of those women who were in court when the verdict was read, cheered briefly.
Testimony during the trial was allowed from five other women, who told the jury they believed they had also been drugged and sexually assaulted in the 1980s by Cosby in separate incidents.
Constand, now 45, claimed Cosby drugged her and then raped her in January 2004. He was found guilty of penetration with lack of consent, penetration while unconscious, and penetration after administering an intoxicant.
The three counts are felonies, and are punishable by up to 10 years in prison and a fine of $25,000 for each count.
Cosby repeatedly denied all allegations against him, insisting his encounter with Constand was consensual.
Judge Steven T. O'Neill praised the jurors, telling them, "You have sacrificed much, but you have sacrificed in the service of justice." ~Alexandra Heilbron