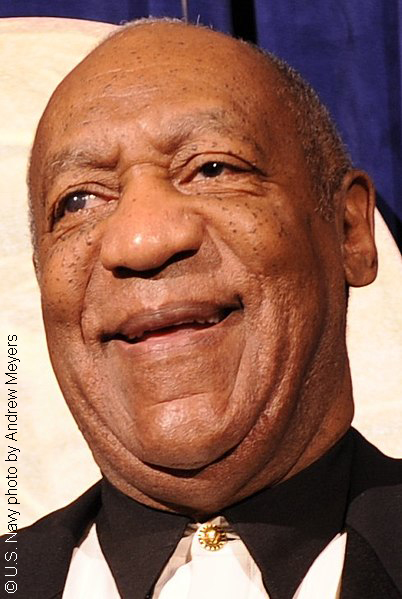 Bill Cosby was sentenced today in Montgomery County, Pennsylvania, after being found guilty in April of three counts of aggravated indecent assault for drugging and sexually assaulting Canadian athlete Andrea Constand at his home in January, 2004.
Cosby, 81, was sentenced to three to 10 years in state prison, with judge Steven O'Neill telling him, "This was a serious crime. Mr. Cosby this has all circled back to you. The day has come, the time has come." Cosby was also fined $25,000 and ordered to pay the cost of the prosecution.
Up to 60 women have accused Cosby of similar assaults, dating as far back as the 1960s, but their claims were barred by the statute of limitations. Ten of those women, including Ms. Constand, were in court today to witness sentencing. This case first went to court in June 2017, but a mistrial was declared when the jury was deadlocked.
Constand read a victim impact statement describing the emotional pain she'd suffered, saying, "He robbed me of my health and vitality, my open nature and my trust in myself and others."
Prosecutors had asked for a sentence of five to 10 years, while Cosby's defence lawyers asked the judge for house arrest or for Cosby to be placed in a detention or rehab facility due to his age and because he has been declared legally blind. They argued that he poses no threat to the public.
Despite that, earlier today the judge also ruled that Cosby would be classified a "sexually violent predator," which requires lifetime registration and mandatory sex offender counseling.
Following sentencing, Cosby was handcuffed and led out of court to be immediately incarcerated.
The defence has indicated they will file an appeal. ~Alexandra Heilbron