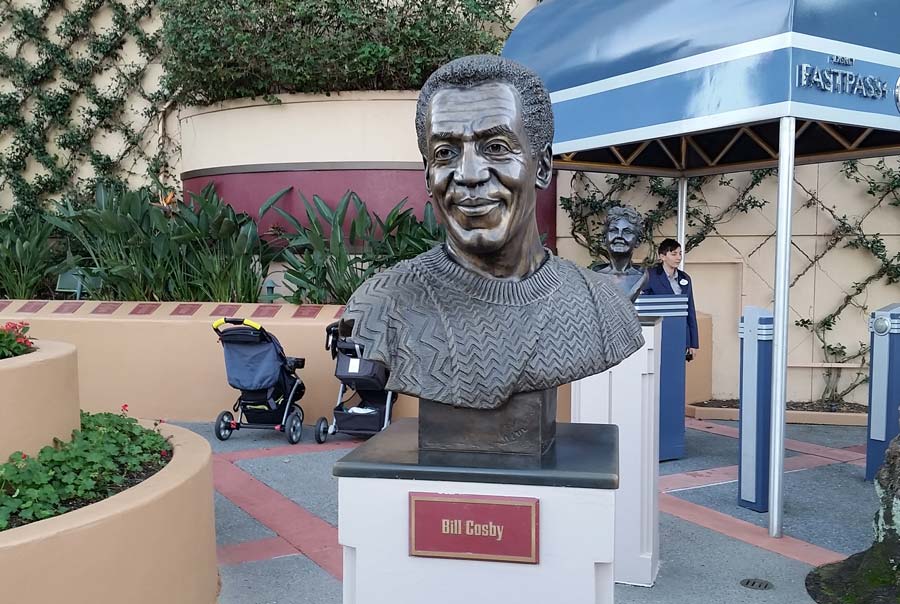 Tuesday night after Disney World closed, a statue of Bill Cosby was removed from the Academy of Television Arts & Sciences Hall of Fame Plaza permanently, as confirmed by a Disney spokesperson.
For months there have been accusations and speculation surrounding comedian, film and television star Bill Cosby in regards to allegations of him drugging women with the intention of taking advantage of them sexually.
Court documents unsealed by U.S. District Judge Eduardo C. Robreno and made public on Monday by the Associated Press revealed Cosby acknowledged in 2005 to using Quaaludes to drug women with whom he intended to have sex.
Since last year over 40 women have come forward accusing Cosby of these acts and until now have not have any substantiated evidence. An aunt of one of the victims had started an online petition for Disney to have the statue removed. Now that the statue is gone, Disney World can resume its status as the "Happiest Place on Earth." ~Greg Chisholm