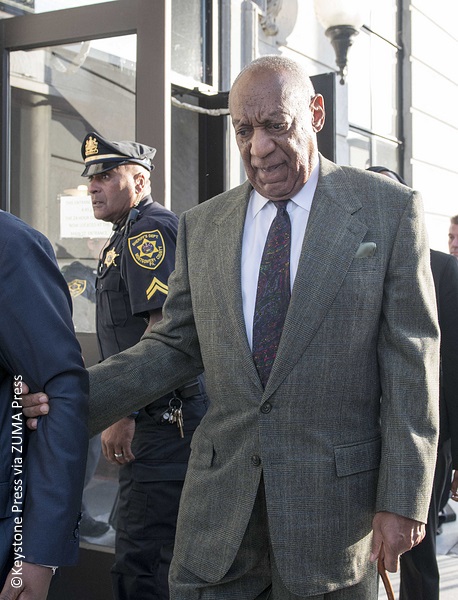 Bill Cosby's youngest daughter Evin took to Facebook this morning to defend her father.
According to a statement published on her father's Facebook page: "I felt loved and remembered loving the moments that my parents shared with us by exposing us to all types of people from all walks of life. We grew up appreciating my father's success because we knew the prejudice and racism he endured getting to where he got and how hard he worked for our family."
"When people are so quick to cast hate, and make accusations of horrific violence against my dad, they are callous in their carelessness about the harm they are causing to others."
She continued: "I am his 4th daughter. He raised me to go to college, start my own business, and be my own woman. He is helping me raise my children and teach them family values. I know that my father loves me, loves my sisters and my mother. He loves and respects women. He is not abusive, violent or a rapist."
The actor, 79, was charged with sexually assaulting Andrea Constand at his home in Philadelphia in 2004. He has pleaded not guilty and is awaiting his trial, which set to begin in June.
Also, later this morning Bill Cosby broke his silence to confirm he is blind. He yearns to get back to the stage. In an interview with NNPA Newswire, he said: "I miss it all and I hope that day will come. I have some routines and storytelling that I am working on." ~Marriska Fernandes