Billy Bob Thornton on Goliath, his Golden Globe win and more
By Tribute on June 14, 2018 | 5 Comments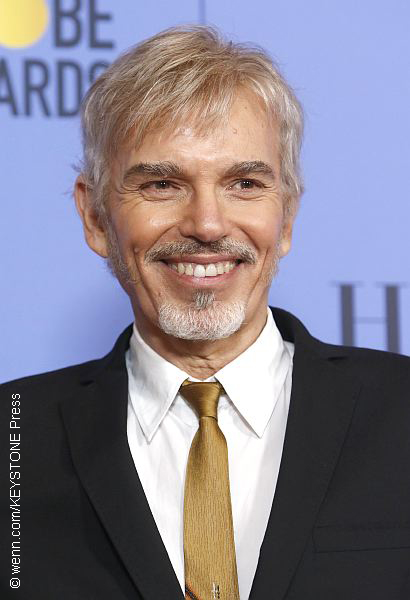 In the award-winning Amazon Prime Video legal drama Goliath, Billy Bob Thornton plays a brilliant, silver-tongued lawyer named Billy McBride, who's not quite the shining star in the courtroom that he once was.
The first season of the show explores McBride's struggle to redeem himself after becoming a washed-up alcoholic who permanently lives in a hotel and takes on relatively petty cases.
After winning a giant court case against the law firm he once helped to create, McBride finished the first season having earned a $50 million payout for his clients and having successfully reformed himself as a remarkable lawyer once again.
But as the trailer for the second season shows, he hasn't really changed all that much. He's still living in the hotel and definitely still enjoying the pleasures of binge drinking (as McBride puts it: he doesn't drink too much — he drinks just the right amount.)
This season, McBride is thrown back into the courtroom, but he isn't going up against a corporation this time. Now, he must take on a Mexican drug cartel as he fights to clear the name of his friend's 16-year-old son, who has been charged with a double homicide. McBride once again joins forces with his partner Patty Solis-Papagian (Nina Arianda) to seek justice and truth in a legal system seemingly void of both.
This is seasoned actor Billy Bob Thornton's second big television performance, the first being his starring role as hit man Lorne Malvo in the acclaimed black comedy-drama Fargo, which won him a Golden Globe. After the first season of Goliath, Thornton nabbed his second Golden Globe win and rightfully staked his place as a critically acclaimed star on both the big and small screens.
We had the opportunity to talk to Thornton about the second season of his hit series and more.  ~Caitlyn Clancey
How did it feel when you won a Golden Globe last year for your portrayal as Billy McBride in Goliath?
Well, I loved playing the character and I was very proud of the show so to have it honored in any way was great. If the producers had won it or the director or something, it would have felt just as good to have the show recognized. These days when you win an award, it may be something not everyone would have seen if they hadn't watched the award show. It brings attention to it. I was proud, I was very, very proud of winning the award. Anytime your work is recognized by people, you can't deny it makes you feel good.
The first season of Goliath ended in a way that made it seem like everything had been wrapped up, and the series could just finish there. Were you surprised when you heard there would be a second season?
We were actually pretty sure there was going to be a second season, and we're waiting to hear if there'll be a third. We're not sure. It's their intention to do a third, but we'll see, based on the story and how the scripts turn out. But we actually wanted to do it that way, where each season of the show is its own story. It has a beginning, a middle and an end, as opposed to dragging the last season into the next one or something like that.
So that whole side of people that I was up against in the first season, that story is completely finished. The only people this season from before are the people who are directly related to me or people who work for me, like Nina Arianda, who's my law partner Patty, my office folk, Brittany (Tania Raymonde) and Marva (Julie Brister), and my daughter Denise (Diana Hopper.)
It's a whole new case this time. Before, we tackled the sort of corporate world and the military industrial complex. This season, it's more of a criminal case, a homicide. And one of the things that's different this year is there's a little less courtroom and a little more fieldwork — a little more detective work.
I've heard some theories about why the first season ended the way it did when Billy walked into the ocean fully clothed in the very last episode. The one theory I hear most often is that that moment is meant to represent a baptism of sorts, like a fresh start for Billy. Why do you think he walks into the ocean?
Well, I think it was always intended to be a bit surreal. So, in other words, did he really walk into the ocean or did he not walk into the ocean? Maybe he didn't. Maybe it's because he's got so many demons. He's just finished this case, but he knows that there are so many injustices in the world, and he believes in the law but he also knows it's not always fair or just. Maybe, in Billy's mind, he walked into the ocean to end it all. But, he knows he's not going to and that's why he's fully clothed. So, it's like you're watching this guy imagining, with everything on him, walking into the ocean and just going away because he can't take this life anymore.
Then, there is the baptism element of it. He's just walking in there to cleanse himself of this nightmare he's just been through. I think it's one of those things that's intended for people to take their own ideas from it. Sometimes audiences like to have their own ideas about why things happen the way they do.
Let's go back to the very beginning. What was it about the role of Billy McBride that first appealed to you?
One of the things I've done in my career is I try to take roles that I know I'm the right guy for. You read something and if it fits you like a glove, you do it. If it's well written and you feel that's a character you want to play, you go for it. I didn't see a whole heck of a lot of difference between him and me. So, I thought, "Yeah, I think I might be the guy for this." I think one of the worst things you can do as an actor is play a part outside your wheelhouse.
You're up there in Canada. Take Trudeau, for instance. I think I'm the wrong guy to play him. (Laughs) So if I was offered the part of playing him, I would say, "Nah, you might want to get a guy who's more that kind of guy." If you notice, I don't play a lot of British people or Australians or Czechoslovakians or anything. I play things I know about.
How do you prepare yourself to play the role of such a brilliant lawyer? Is there a lot of research involved?
We were fortunate enough to have two lawyers who created the show (David E. Kelley and Jonathan Shapiro). Shapiro was around the set a lot the first season. Anything I needed to know, he was right there. I wanted to make sure that anything I said that had to do with the law or courtroom jargon, I knew what it meant. I don't want to just say the words. So, anything that I didn't know what it meant, I just asked him. I've seen the behavior of plenty of lawyers, but I would ask questions about how they do things.
To a degree, I did do some research but the good news is that I didn't have to go very far to find the source. For the second season, we also had a lawyer, a technical advisor, on the set and I also asked a couple of attorney friends of mine anything I was really curious about.
There are some new cast members this season, including Mark Duplass and Morris Chestnut. What was it like working with these newcomers?
It was really great. I didn't get the chance to work with Mark much — we ended up having only two scenes together, but I thoroughly enjoyed it when we did. We fell right in together. Morris and I had a few more scenes together, and he's just a real easy guy to be around as well. Both are really natural actors. I thoroughly enjoyed the experience. Also, Ana de la Reguera, who plays the sort of leading lady of the season, she was terrific. She and I had a real chemistry together. It felt like we'd been working together for a long time.
You once said your role on Fargo gave you a taste for television and compelled you to do more TV because of how great of an experience it was. After two seasons of Goliath, do you still have that love for TV over film?
I do, but it's because television is different. When I was growing up, TV meant a different thing. Doing this for Amazon feels like you're doing an eight-hour independent film. It doesn't feel like traditional television. The only question I had was, "Do I want to play the same character for a number of years?" After having done two seasons of Goliath, the answer is yes. I like it very much because I feel like I'm getting to do one film for a number of years that I love playing the character in.
The second season of Goliath will be released on Amazon Prime Video this Friday, June 15, 2018.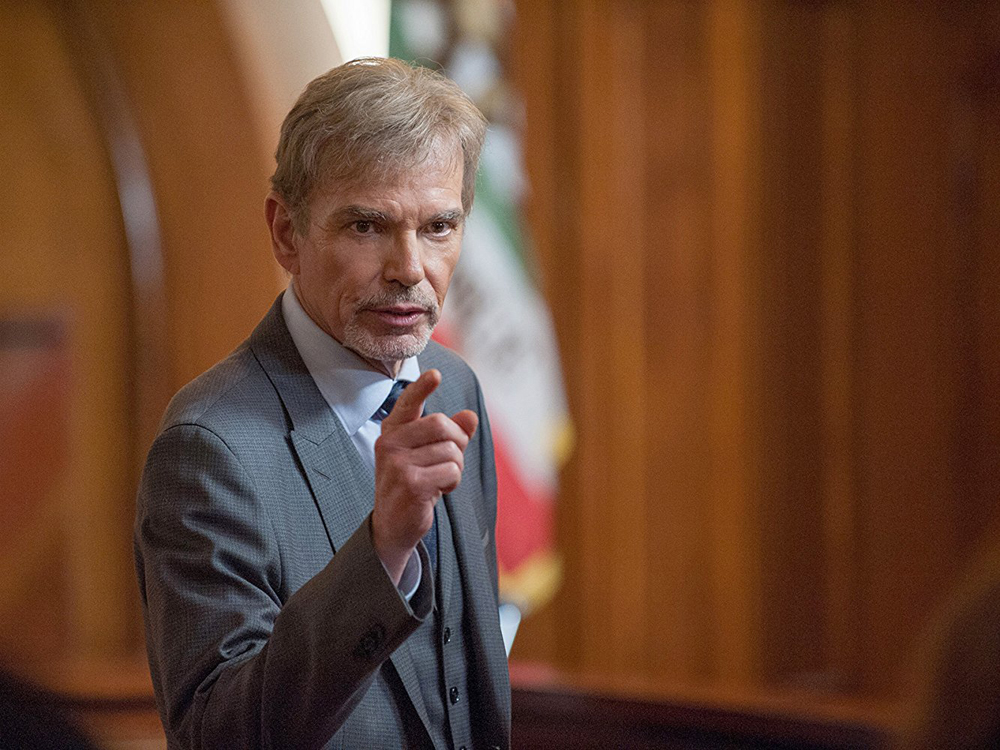 ---
---
---
---
Similar Articles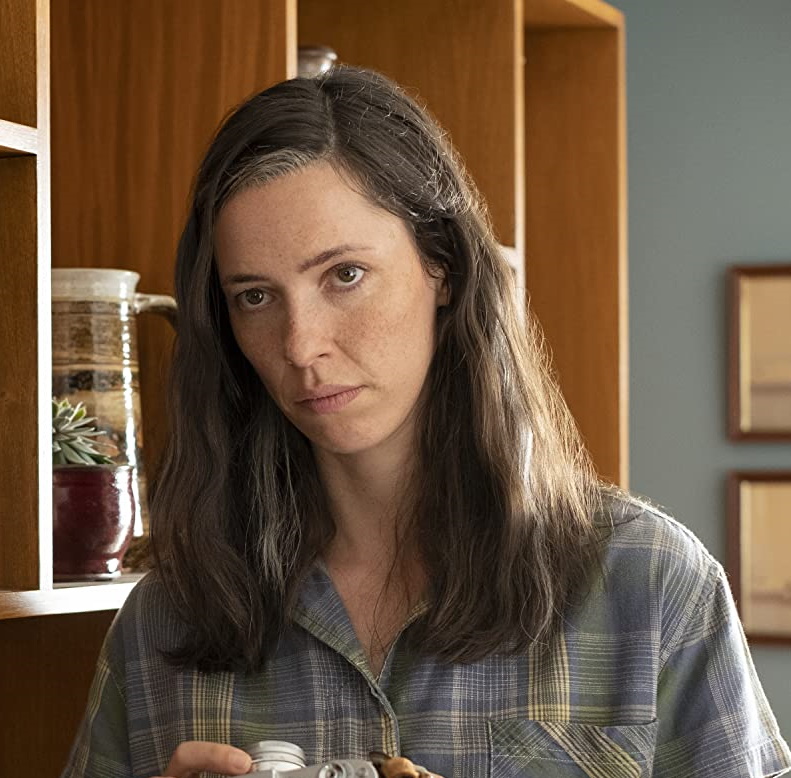 April 5, 2020 | Leave a Comment
We spoke with Tales from the Loop actress Rebecca Hall, about her character, the concept of time travel and what she likes most about this original idea.
---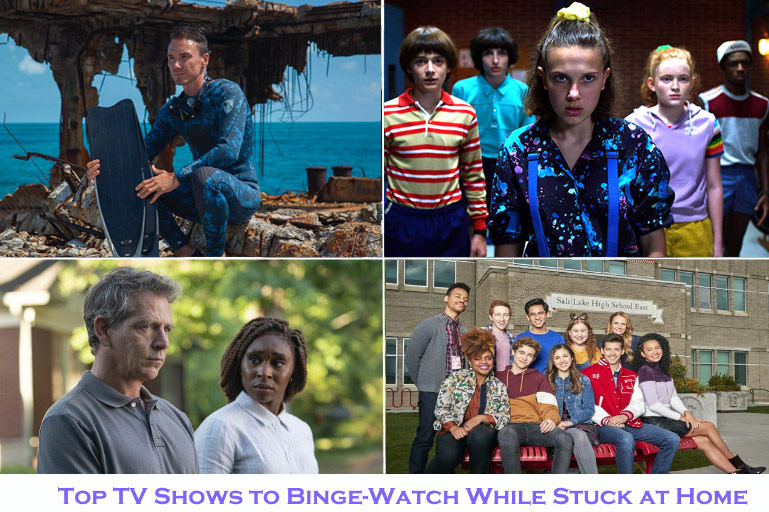 March 18, 2020 | 1 Comment
COVID-19 has left the world in a state of panic and chaos. The art of social distancing is now in full effect. We have put together a list shows to binge-watch.
---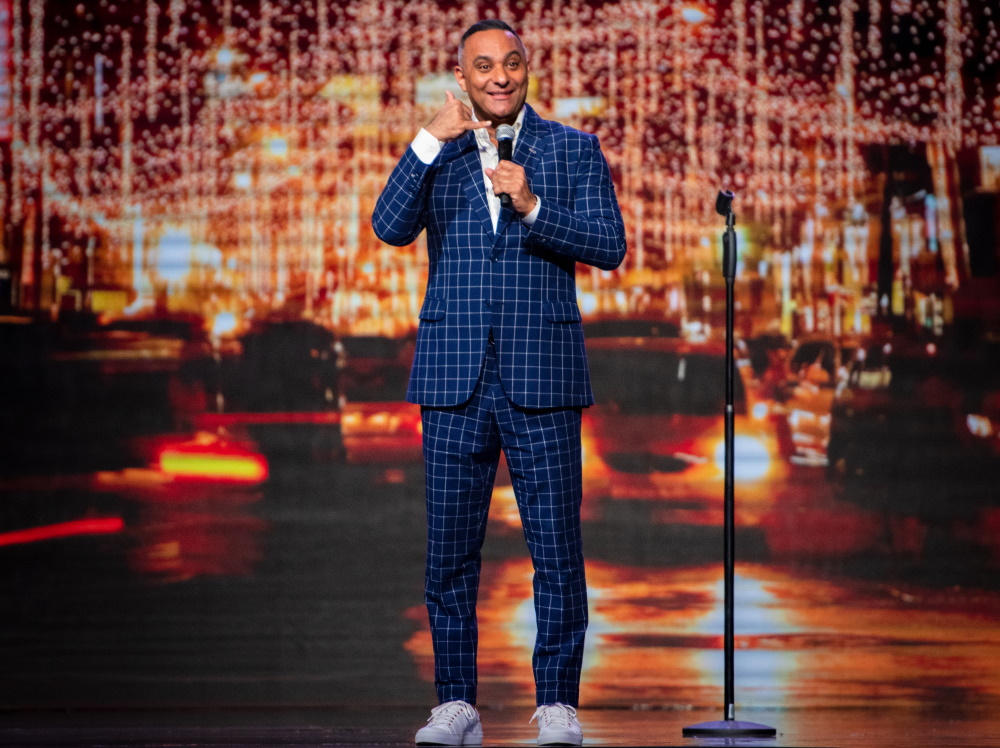 January 23, 2020 | 1 Comment
Canadian comedian Russell Peters pokes fun, endearingly, at a range of cultures, races, ethnicity and especially, his Indian heritage in an interview with us.
---