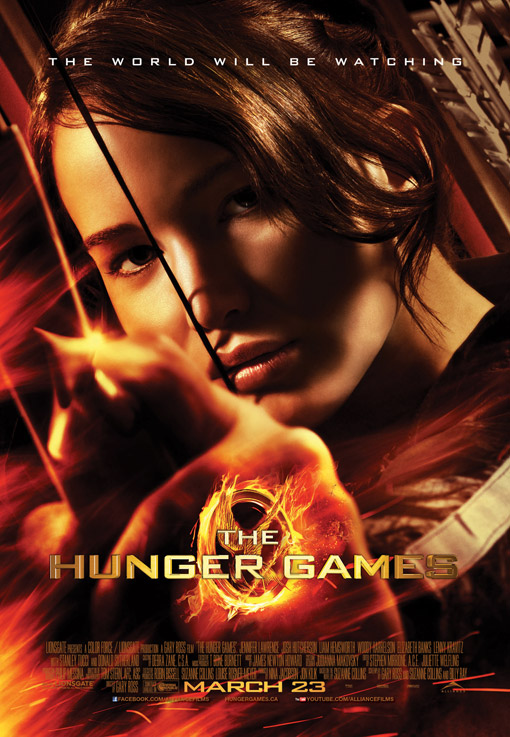 "War, terrible war. Widows, orphans, a motherless child. This was the uprising that rocked our land. Thirteen districts rebelled against the country that fed them, loved them, protected them." Out of the revolt rose a new but bleak reality, the nation of Panem: 12 deprived districts ruled by the wealthy Capitol. To remind the people of their treason, it was decided that each year, two representatives from each district — one boy and one girl between the ages of 12 and 18 — would be offered as a sacrifice, or "tribute," to take part in The Hunger Games, where they're forced to fight to the death in a televised "pageant of honor, courage and sacrifice." The lone winner is then awarded with a grand feast.
When young Primrose Everdeen (Willow Shields) is selected, her older sister, 16-year-old Katniss (Jennifer Lawrence), volunteers to take her place. She, along with the other Tributes, including her fellow District 12 contestant Peeta Mellark (Josh Hutcherson), are trained for combat and survival and then left to fend for themselves in the pseudo-wilderness. With the rest of the nation watching and placing bets, the Capitol controls and manipulates everything in the arena, from the rising and setting of the sun to the placement of deadly creatures and insects. In the end, only one should come out alive.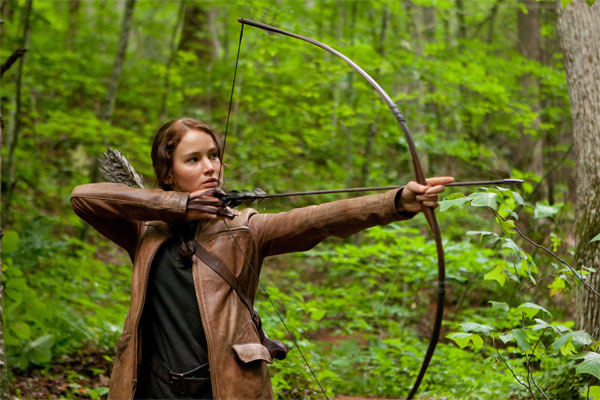 The film is based on the first book of the best-selling trilogy written by Suzanne Collins. While the concept may seem a little out there for some people, director Gary Ross manages to pull it off and almost even makes it seem believable, leaving you to believe, "It could happen." If you're familiar with the novel, you'll be surprised to see how the grisly story comes to life on the big screen with the added touch of very real emotions. Both Lawrence and Hutcherson do a fabulous job of giving their characters a sense of authenticity and depth. You can very clearly see the look of panic and fear on their faces and feel the desperation and determination in their actions.
If you haven't read the book, you may find yourself a little lost with the random flashbacks interspersed throughout the film. While they don't really take away from the main storyline, the scenes may seem a little confusing at first. But not to worry because all of your questions get answered as the movie continues. Regardless, you're certainly in for an entertaining ride with a storyline that offers twists, suspense, action and even a little bit of drama. If nothing else, you'll at least get a laugh out of the quirky, over-the-top style and fashion of the people from the Capitol.
The Hunger Games — which also stars Elizabeth Banks, Liam Hemsworth, Lenny Kravitz, Donald Sutherland and Woody Harrelson — is available today on DVD and Blu-ray. Be sure to also check out some of the special features, such as an eight-part documentary about the making of the film, a featurette about how they created the Hunger Games control center, insights from Sutherland about developing his character (President Snow, leader of Panem and the Capitol) and a conversation with director Ross and American film critic Elvis Mitchell. ~Soriyya Bawa