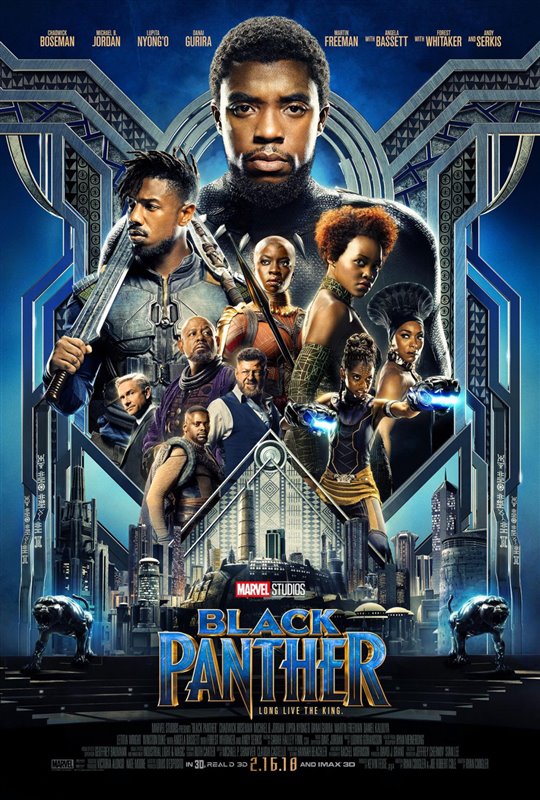 Black Panther follows titular hero T'Challa (Chadwick Boseman) as he returns to the African city of Wakanda, which is hidden from the outside world in order to protect their advanced technologies, which are fueled by a mystery metal known as vibranium.
Not long after T'Challa becomes king, Ulysses Klaue (Andy Serkis) steals a Wakandan artifact from a London museum. T'Challa is urged to bring this man back dead or alive, so he travels with Okoye (Danai Gurira), leader of the Dora Milaje special forces team that protects the king, and Nakia (Lupita Nyong'o), T'Challa's love interest, to South Korea to capture Ulysses.
During the trip, T'Challa spots a new player who helps Ulysses, known as Erik Stevens (Michael B. Jordan). What T'Challa later discovers about Erik's family shocks him and makes him realize he has to protect Wakanda from an approaching battle or he will lose his throne and country forever.
Ryan Coogler, who helmed this film, created a universe that's extremely engaging and he carefully put together the stellar cast. It's not just the men who are key players in this superhero movie. It is very evident that the female cast, played by actresses such as Lupita N'yongo, Letitia Wright and Danai Gurira, were created to stand out with strong performances.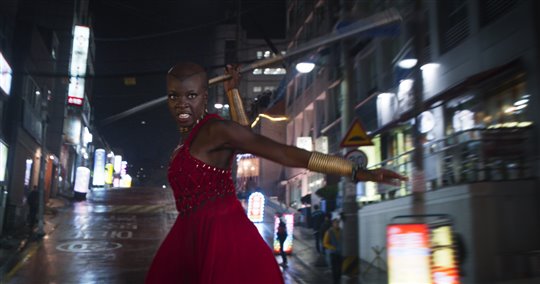 The key actor who stood out to me was Danai, as the fearless leader of the Dora Milaje. She refuses to play by anyone's rules and she's loyal to a fault. As T'Challa's right-hand woman, it was satisfying to see her make the role her own.
Letitia Wright, who plays T'Challa's sister Shuri, is funny and super talented. In her hands, Shuri is one of the most-loved characters in the movie. Shuri loves playing with technology and is often the smartest person in the room. Which is what makes her all the more kick-ass.
Playing the first black mainstream comic book hero is no easy feat, but award-winning actor Chadwick Boseman has the talent required to play T'Challa with all the emotions necessary to give us a fully rounded individual — not just a two-dimensional superhero. Comic book fans, Marvel mavens or simply movie lovers will appreciate his outstanding performance.
The story is well woven and the groovy soundtracks make the scenes come alive. Wakanda is a world painted with culture, color and textures. It offers up a beautiful world that you simply lose yourself in as you watch the story unfold. The costumes and cinematography are also highly enjoyable.
There's not a scene or moment in the film that loses your attention. The characters sway with swagger and style — setting them apart from the other Marvel superheroes. With a cast of such impressive caliber, you're always highly entertained. I hope to see more spin-offs and sequels from the Black Panther universe. ~Marriska Fernandes
The Blu-ray is packed with several bonus features:
– From Page to Screen: A Roundtable Discussion — The filmmakers give a detailed discussion on the film's origin and adapting the movie to the screen
– Crowning of a New King: Black Panther's world is further explored in detail
– The Warriors Within: A closer look at the women of Wakanda
– Wakanda Revealed: Exploring the Technology: Wakanda is home to the largest cache of Vibranium in the Marvel universe, and this featurette discusses its role in the movie.
– The Hidden Kingdom Revealed: A closer look at the people of Wakanda
– Marvel Studios: The First Ten Years – Connecting the Universe: An in-depth look at the movies that came before and how they built toward Infinity War.
– Deleted Scenes & Gag Reel