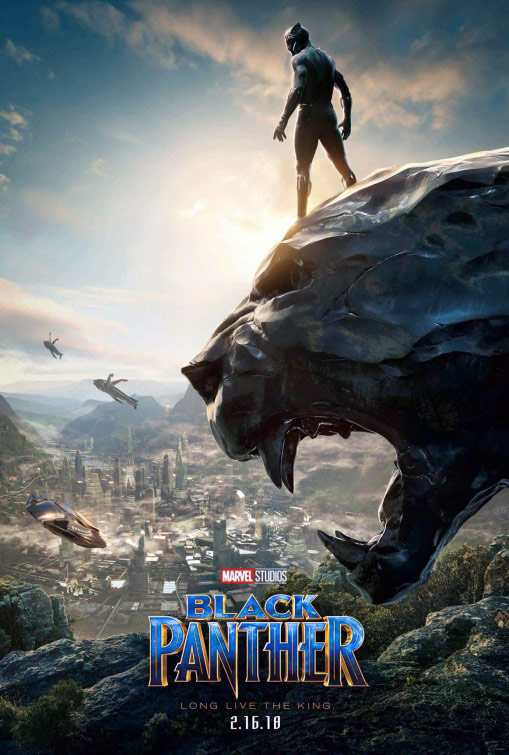 Even though two new movies opened across North America this weekend, Black Panther continued to reign at the weekend box office for a third consecutive week. Black Panther is the third film in the Marvel Cinematic Universe to hold onto the top spot for its first three weekends — the other two were The Avengers and Captain America: The Winter Soldier.
Starring Chadwick Boseman in the title role, Black Panther earned an additional $65.7 million for a domestic total of $501.1 million. That makes it the second-fastest film to reach the $500 million mark — only Star Wars: The Force Awakens was faster, achieving that feat in 10 days. Our users give Black Panther 3.5 out of 5 stars.
Debuting in second place was the spy thriller Red Sparrow, starring Jennifer Lawrence and Joel Edgerton as spies who fall in love, despite the danger surrounding them. It took in an estimated $17 million. Our users gave it a rating of 3.6 stars.
Third place also went to a new release — Death Wish, starring Bruce Willis. This remake of the 1974 classic movie earned an estimated $13 million and 3.3 stars on our site.
Dropping two spots from second to fourth was the hilarious comedy Game Night, starring Jason Bateman, Rachel McAdams and  Kyle Chandler. It took in an additional $10.7 million for a domestic total of $33.5 million and has a user rating of 4.2 stars.
Rounding out the top five was the live-action comedy Peter Rabbit, following the story of the mischievous bunny from the classic children's books. The film earned $10 million for a domestic total of $84 million and a rating of 4.6 stars. ~Alexandra Heilbron