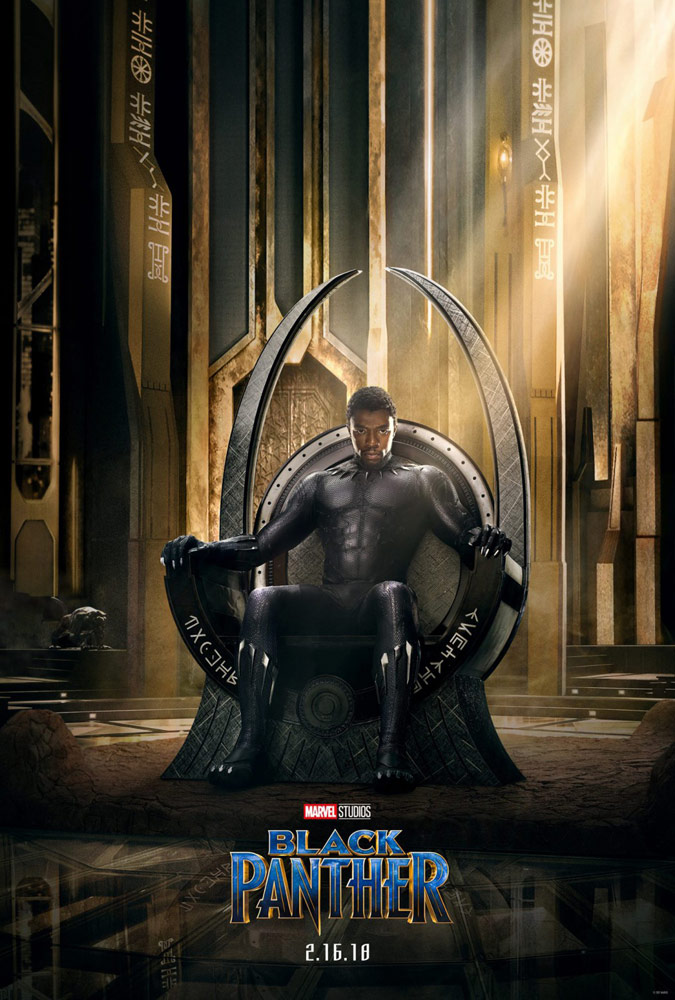 This weekend there were two new big releases. but they weren't a match for Black Panther, which still sits at the top of the box office in its second week. Check out the top five films below!
Black Panther, starring Chadwick Boseman in the title role, was the box office champion at this weekend's box office, earning an astounding $108 million in its second weekend for a domestic total of $400 million. Black Panther was the biggest February opening ever and our users love the film, giving it 4.1 out of 5 stars.
Taking the second spot was newcomer Game Night, which follows Max (Jason Bateman) and Annie (Rachel McAdams) who hold a weekly couples game night at their house. They are drawn into a mystery night when Max's charismatic and wealthy brother, Brooks (Kyle Chandler), comes to town. The comedy earned $16.6 million and has a user rating of 4.2 stars.
Dropping one spot to third was the live-action comedy Peter Rabbit. The movie follows mischievous bunny Peter (James Corden) and his sisters Flopsy (Margot Robbie), Mopsy (Elizabeth Debicki) and Cotton-tail (Daisy Ridley). The film earned $12.5 million, for a domestic total of $71.3 million and earned a rating of 4.6 stars.
Making its debut this weekend was sci-fi thriller Annihilation, which took the fourth spot. It follows a biologist (Natalie Portman) with a military background who joins four others on a journey into a mysterious area known as "The Shimmer." The film earned $11 million and a rating of 3.8 stars on our site.
Rounding out the top five was Fifty Shades Freed. Christian (Jamie Dornan) and Ana (Dakota Johnson) are now happily married until Ana's old boss returns to cause some tension. The erotic thriller earned an additional $6.9 million for a domestic total of $90 million. The film has a user rating of 3.9 stars.