Blade Runner 2049 reveals the future in this week's new trailers
By Tribute on December 23, 2016 | Leave a Comment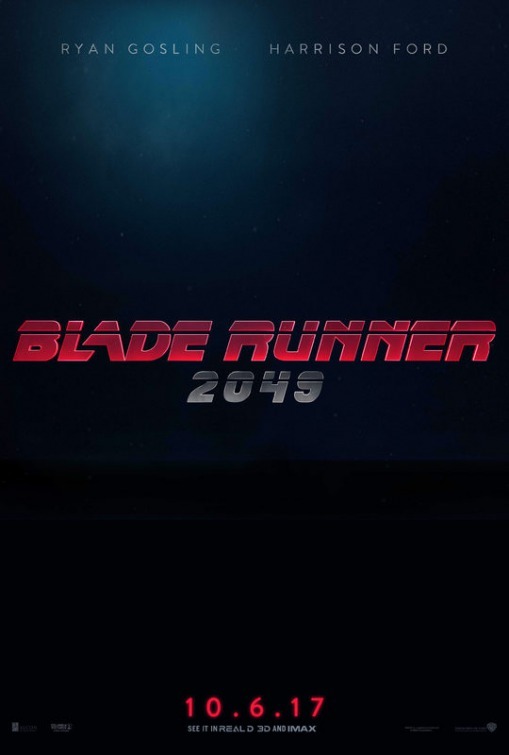 Christmas is just days away, and with this almost-new year comes a fresh batch of exciting trailers that are sure to inspire some holiday cheer.
Old(er) meets new(er) in the first two offerings, as Harrison Ford and Ryan Gosling team up in the highly anticipated teaser trailer for Blade Runner 2049, the sequel to 1982's Blade Runner, while Goldie Hawn and Amy Schumer find themselves literally snatched in South America in the premiere trailer for the comedy Snatched. Contrarily, new meets new in the teaser trailer for the comedy The Emoji Movie, which hilariously brings smart phone technology to the animated big screen in the form of the "Meh" emoji.
To round things out with some more non-stop action, two butt-kicking stars (Vin Diesel and Keanu Reeves) return to their former glory in the premiere trailers for xXx: Return of Xander Cage and John Wick: Chapter 2, respectively. ~Shelby Morton
There are plenty more trailers to check out below:
1. Blade Runner 2049
2. Snatched
3. The Emoji Movie
4. xXx: Return of Xander Cage
5. John Wick: Chapter 2
6. Going in Style
7. A Cure for Wellness
8. Unforgettable
Blade Runner 2049- Set more than three decades after Blade Runner, this Los Angeles-based film transpires in the future as LAPD officer and trench coat-wearing K (Ryan Gosling) attempts to locate ageing Rick Deckard (Harrison Ford), the original Blade Runner, who has been missing for 30 years..

Snatched- When Emily (Amy Schumer) gets dumped by her boyfriend (Randall Park) right before they're planning to take a trip to South America, she decides to go with her mother (Goldie Hawn) instead. Things start out rocky and get worse when the two are embroiled in a dangerous kidnapping scheme.

The Emoji Movie- All your favorite emojis live in the bustling city of Textopolis, hoping to be selected by their phone's user. Each emoji only has one facial expression — that is, with the exception of Gene (T.J. Miller), an exuberant emoji who, because he was born without a filter, has numerous expressions. Instead of being happy to be diverse and unique, Gene just wants to be "normal" like the other emojis. He gets his best friend Hi-5 (James Corden) and notorious code breaker emoji Jailbreak (Ilana Glazer) to join him on an epic "app-venture" through the apps on the phone to find the code that will fix Gene.

xXx: Return of Xander Cage- Spy/extreme sports enthusiast-turned-government operative Xander Cage (Vin Diesel) is back after being left for dead and living in exile for years. This time, he's recruited by Agent Augustus Eugene Gibbons (Samuel L. Jackson) and Jane Marke (Toni Collette) to take on four dangerous individuals in possession of a device that controls every military satellite in the world. He teams up with three other agents, including Adele Wolff (Ruby Rose), in a violent, high-octane journey around the globe.

John Wick: Chapter 2- In a follow up to 2014's John Wick, John Wick: Chapter 2 brings back Keanu Reeves in the title role as the former hitman pulled out of retirement. The story tracks John's life since the first film and explores the identity crisis he finds himself in: is he John, the family man who's mourning the death of his wife, or John Wick, the ruthless international assassin?

Going in Style- Three retired men (Michael Caine, Morgan Freeman, Alan Arkin) lose their pensions when the company they've worked for their entire lives is sold to a foreign corporation in the comedy Going in Style. Desperate for money to survive, when they decide to rob the very bank that's withholding their money, they find themselves being pursued by an FBI agent (Matt Dillon).

A Cure for Wellness- In A Cure for Wellness, a man (Dane DeHaan) travels to the Swiss Alps to retrieve his boss from a "wellness spa," only to find his boss has vanished. He's then trapped in the facility, and begins to realize that its staff have a far more wicked plan than to simply improve the health of their patients. Mia Goth plays a longtime spa patient who is oblivious to what horrible things the spa director has prepared for her.

Unforgettable- A newly divorced woman named Tessa (Katherine Heigl) meets her husband's new wife Julia (Rosario Dawson) in the thriller Unforgettable. While Tessa initially pretends to be okay with the new situation, her jealousy and covetousness begins to take over and she soon does everything in her power to ruin their new life.

---
---
---
Similar Articles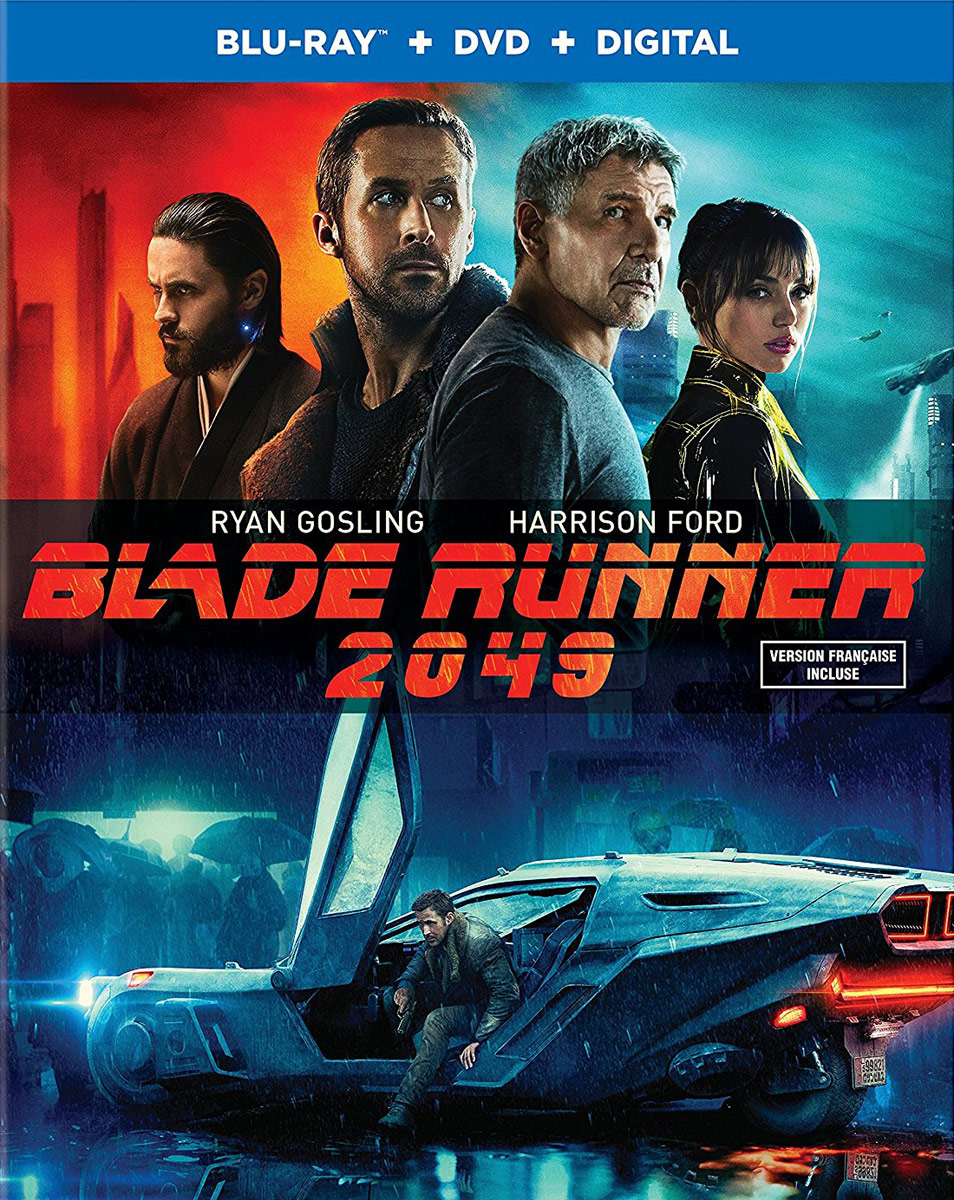 January 16, 2018 | Leave a Comment
Whether you want to jump to the future with Blade Runner 2049 or relive the same day over again with Happy Death Day, thrills and drama are what's new on DVD.
---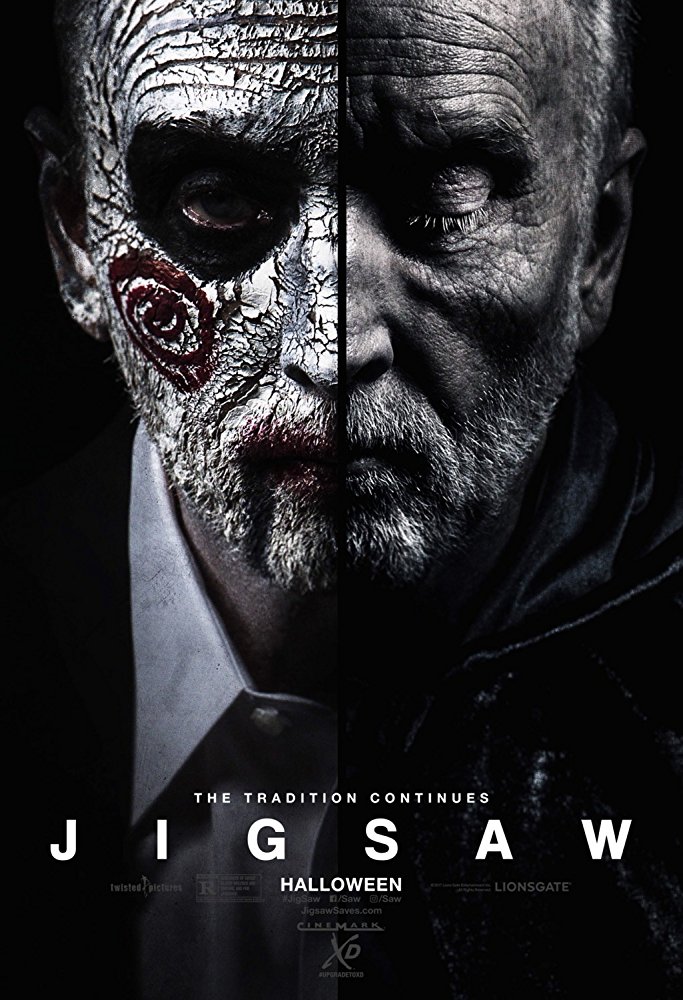 October 29, 2017 | Leave a Comment
Jigsaw made a massacre of the competition at the box office when it debuted at number one in its opening weekend, pushing last week's champ, Boo 2! A Madea Halloween, to second.
---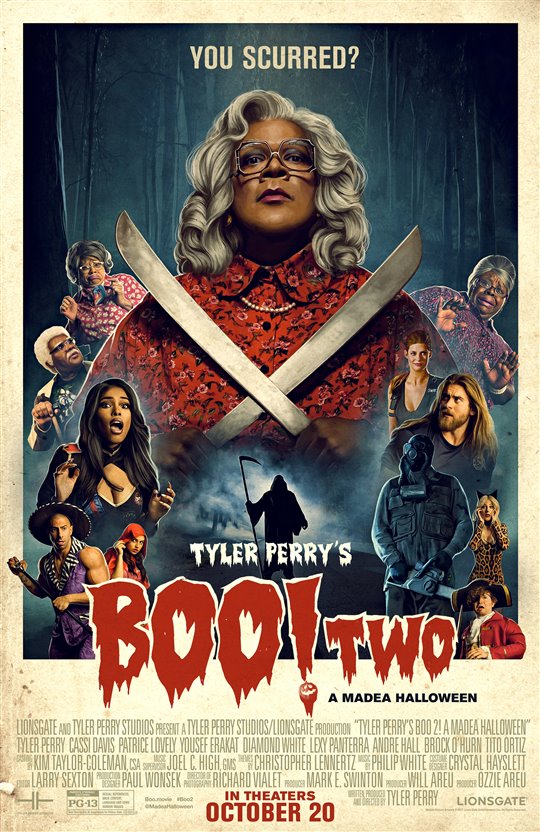 October 22, 2017 | 1 Comment
Tyler Perry's Boo 2! A Madea Halloween and Only the Brave were among the new releases that made it to the top box office list. Check out the top five favorites!
---