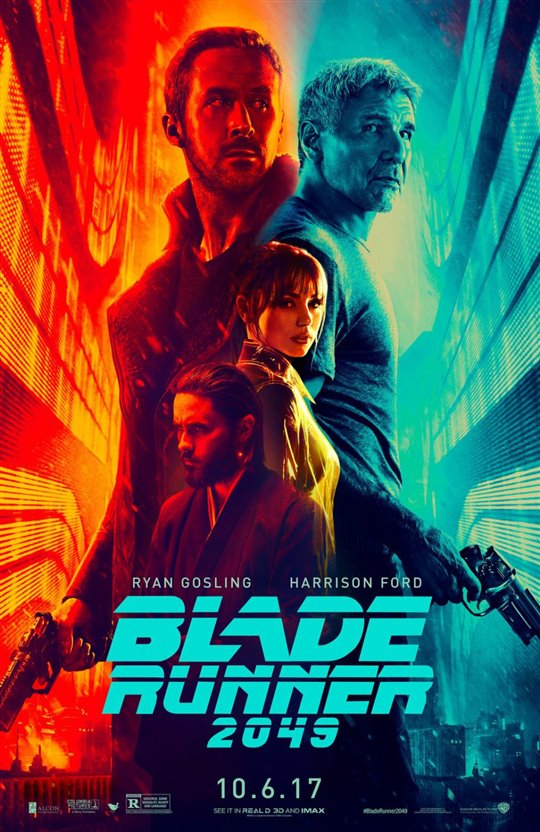 Sci-fi sequel Blade Runner 2049, along with survival drama The Mountain Between Us, made their way onto the weekend box office charts, winning over audiences with their star power. Check out this weekend's top five below!
Blade Runner 2049 debuted in the top spot at the box office this weekend as LAPD Blade Runner K (Ryan Gosling) and retired Blade Runner Rick Deckard (Harrison Ford) join forces. The film grossed an estimated $31.5 million and our users are enjoying the action, giving the film a rating of 4.5 stars.
The Mountain Between Us, starring Idris Elba and Kate Winslet, tells the story of two people who form a bond in the wilderness when their plane crashes. The film took second spot and grossed an estimated $10.1 million. Our users are enjoying the film, giving it a rating of 4 stars.
Horror film IT seems to still be scaring up large audiences, taking the third spot in its fifth weekend in theaters and earning an additional $9.7 million. The film's current domestic gross is a hearty $304.9 million, with our users loving all the screams and giving the movie a solid 3.4 out of 5 rating.
My Little Pony: The Movie took the fourth spot in its opening weekend, earning $8.8 million. The film follows the adventures of the Mane 6 after a dark force threatens the colorful ponies of Equestria. It has a 3.8 out of 5 rating.
Kingsman: The Golden Circle dropped to fifth place at the box office. In its second week in theaters, the film earned an additional $8.1 million for a current domestic gross of $80 million. Our users are enjoying all the spy action too, giving the film a rating of 3.5 out of 5 stars.