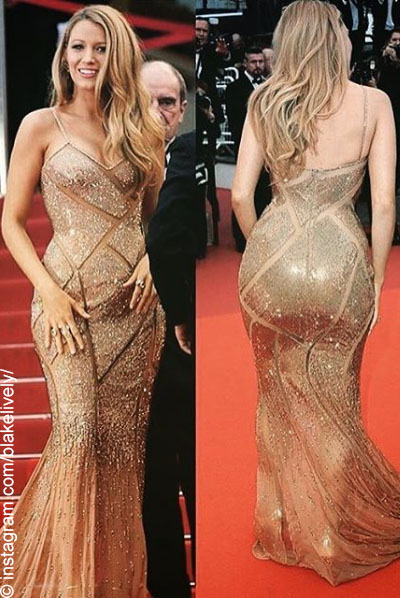 Blake Lively's fans are not pleased. The actress posted an Instagram photo that included two photos of herself posing on the red carpet at the Cannes Film Festival.
One is Lively from the front, and another from the back. The caption reads "L.A. face with an Oakland booty," a reference to Sir Mix-a-Lot's 1992 classic "Baby Got Back."
This caption makes reference to the gentrification of the Los Angeles area. Oakland, California has a more significant black population than most neighborhoods in Los Angeles, particularly the more affluent ones. The caption essentially means "White face with a black/latino booty."
The decision to use Oakland to represent African-Americans and Los Angeles to represent whites angered many of Lively's Instagram followers.
One follower called the post "Unbelievably problematic." However, not all comments were negative. One follower wrote "Blake, I still love you. It's just a freaking song lyric! Get over yourselves people!"
Was Blake wrong to quote these lyrics in her Instagram post? Tell us in the comments. ~ Yanis Khamsi