Blue Crush 2 Interview with Sasha Jackson and Ben Milliken
By Tribute on June 2, 2011 | 6 Comments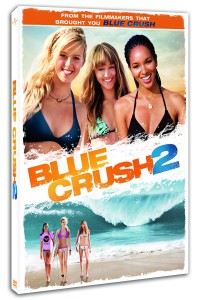 British newcomer Sasha Jackson leads a new crew down a surf barrel in Blue Crush 2
With summer just around the corner, there's no better way to get into the spirit than watching a fun, beachy-type surf movie.  Although it's a sequel to the first Blue Crush made famous by Kate Bosworth, the story is entirely different.
Starring British actress Sasha Jackson (One Tree Hill), the movie follows Dana, a gorgeous 18-year-old surfer who,  after her father pressures her to buckle down and go to college, flees her Beverly Hills home for the beaches of South Africa—the site of some of the world's most awesome surf and her late mother's home country. With her mom's journal in hand and a mismatched gang of surf fanatics watching her back, Dana embarks on an odyssey along the breathtaking southern coast of Africa to fulfill her mother's dream: to surf down the barrel of the killer waves of J-Bay.
Tribute's Toni-Marie Ippolito spoke to Sasha Jackson and her co-star, Ben Milliken, who plays her surfer boy love interest Tim (hey, what's summertime without a bit of love?), about what it was like to film in South Africa, their intense surf training and what it really feels like to catch a wave.
Why did this part appeal to you?
Sasha: I really, really loved the idea of being the lead in Blue Crush 2. The original with Kate Bosworth was such a female empowerment movie of its time and it's been 10 years since the original Blue Crush. I really, really wanted to play Dana, too, because she just rocks. I really just enjoyed her character. The thing I love most about her is that she's not afraid to ask for help. I think it takes more guts and courage to admit that you don't know what you're doing to ask someone for help than to just go about it yourself. She has the courage to pack up and go, but then she has the courage to admit she has no idea what she's doing and it's just rad.
What was your reaction when you got the part?
Sasha: I remembered exactly where I was when I read the script. I was sitting out in the sunshine in LA and I was under this beautiful shaded thing with the birds chirping and with that background setting reading about South Africa and reading the scene with the elephants and the monkey, I was like "Oh my god, this movie is going to rock."
Ben: That monkey nearly attacked me!
Sasha: That monkey did not like Ben [laughs]!
Ben: It was temperamental. That monkey was such a devil!
Ben, you seem to have been in a lot of surf-related TV shows and movies.
Ben: Yes, I did a surf film in Australia that was called Newcastle that went to Tribeca Film Festival in New York, which was great. I grew up surfing. I grew up in Sydney in the Northern beaches so it's a culture and mindset that's very, very close to home for me.
So this was something that was really comfortable for you to be a part of?
Ben: Yeah it's very certain, like you watch a group of surfers and they walk a certain way, talk a certain way.
It's a pretty fascinating culture. They're like the cool guys.
Sasha: I love it.
Ben: Yeah, it's a completely different mindset.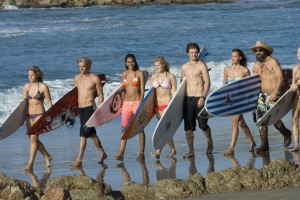 What was it like working with the rest of the cast? You seemed like a tight-knit crew.
Sasha: Yeah, we were one big family. I went from being very close to everyone to being distant very quick because I was immersed in it more than others because I was in every scene. And Liz was usually there, but you sort of start to feel left out and you'd see everybody playing on the beach and stuff and you're like, "okay I have to do my scene now." But the crew became my family very quickly and when Sharni Vinson arrived—she's still one of my best friends to this day—it was amazing. We still talk every day.
Let's talk about the surfing. Ben, you come from a surfing background, but you don't get to show off your skills too much.
Sasha: I know! So wrong.
Ben: I had one surfing scene, but a lot of the world class surfing was done by doubles. To get up to that level of surfing, it's obviously a lot of time and dedication and work.
Sasha: And this movie is very much for surfers, like they are the key demographic so we wanted—regardless of whether we could surf or not—to do it right. No matter how good we are, we can't pull off aerial 360s. But we make surfers say, "Dude, that's rad!" And we have real world-class surfers as part of the cast in this movie so it helped us get into our characters real easily because we were surrounded by a surf family.
What kind of advice would you give someone if they were going out there for the first time?
Ben: Don't use the first time you surf as a judge as to whether you're going to keep doing it.
Sasha: I think it's harder than it looks.
Ben: It's a lot harder than it looks. But once you get past it, as soon as you stand up once, once you get that feeling, that feeling doesn't go away. You do it and you think, "I need to do that again!" It's great for those few seconds you're standing up and everything goes away. It's one of the most real moments you will ever have.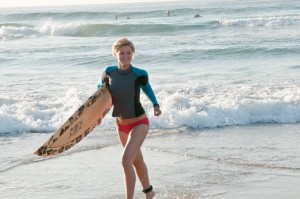 Sasha: I also found that just sitting out there where you paddle past the break zone, when you get past where all the waves crash and it's just silence. You've got no idea what time it is. I loved that, like you didn't care about where your Blackberry was, you didn't care what time it was and the world becomes completely timeless and you just sit there and listen to the ocean.
Sasha, had you surfed before?
Sasha: No.
What was your experience like when you first started training?
Sasha: It was intense. I was not a big exerciser at all. So I had the stamina of an 85-year-old man! I was always last. We were in boot camp and Liz (Elizabeth Mathis who plays Pushy) and I both went through that together at the beginning and it was really hard. We were up at sunrise doing yoga every morning and then we went straight to five or six hours of surfing and then the two hours of endurance swimming which was like swimming around piers and holding weights under water.
Ben: It was hardcore.
Sasha: It was free diving and we had to sprint around that massive circle. We had to sprint around the pool, climb on top of this diving board and jump off and then float. We then had to swim to the top and hold on to weights hold our breath underwater while holding on to the edge of the pool for as long as we could. It was awful. Now that I'm remembering it I actually want to cry!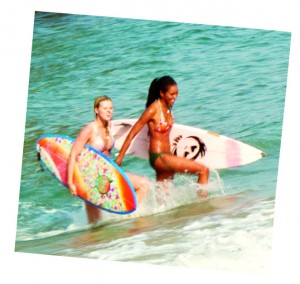 Sasha, you're in a bikini in every practically every scene!. Was it daunting for you at all?
Sasha: I was always believed to be too skinny and doing the boot camp having not exercised at all, I put on a ton of muscle. And then they stopped us dead and we weren't allowed to exercise. So I put on two dress sizes for this movie from the muscle. So that became daunting because that was something I've never dealt with before. I've never dealt with having hips, bigger legs and a bigger bum and having my bikinis re-made. I thought, "oh my god I'm no longer believed to be that skinny!" I ended up being the biggest one. So I had completely both sides of the spectrum. I've never been so self-conscious in a bikini in my life, other than I look too thin. So to have the love handles appear, you're like "Whoa what?" We all have completely different physiques in the movie. Every woman can relate to this movie. So I'm kind of damn happy about it.
What was it like filming the movie in South Africa?
Ben: The biggest challenge was the cold water. It was winter and despite what people may think, Africa is not warm all the time, it gets cold. So we had some really, really cold days but I'll tell you what.. it was all worth it. We got to see things the regular tourists would not get to see. We got to see townships and how people live. We got to see the most remote locations that I would not know how to get back to or pronounce now, but just being able to see. I don't think I've ever seen so many stars.
Sasha: We never flew, so we would take six hour car journeys to different locations to shoot so we got to see the beautiful landscape.
What's up next for you and what kind of characters are you looking forward to playing?
Sasha: Yeah, I want to do absolutely anything! I want to do everything. I want to play the roles where you shave your head and Mohawk, and I love action. So I would absolutely love to go into a full on action movie. My next one is a horror movie with Billy Zane and Danny Trejo called Tarantula, which is going to be insane.
Blue Crush 2 is out on DVD June 7. The movie also stars Sharni Vinson, Elizabeth Mathis, Gideon Emery and Chris Fisher.
---
---
---
---
Similar Articles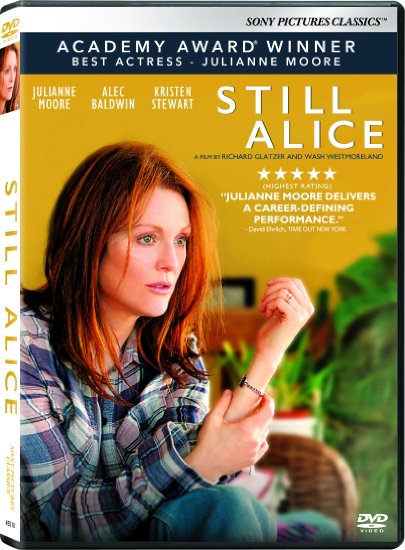 ---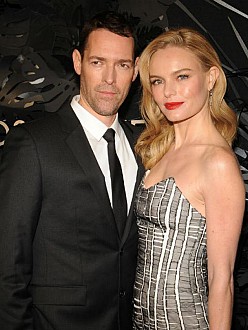 February 4, 2015 | Leave a Comment
Kate Bosworth's husband "directed" their wedding.The 'Still Alice' actress married filmmaker Michael Polish on The Ranch at Rock Creek in Montana in August 2013 and she admits, unusually for a guy, her spouse had a major input into their nuptials.Sh…
---
---