Bombshell an explosive film on exploitation – Blu-ray review
By Marriska Fernandes on March 10, 2020 | Leave a Comment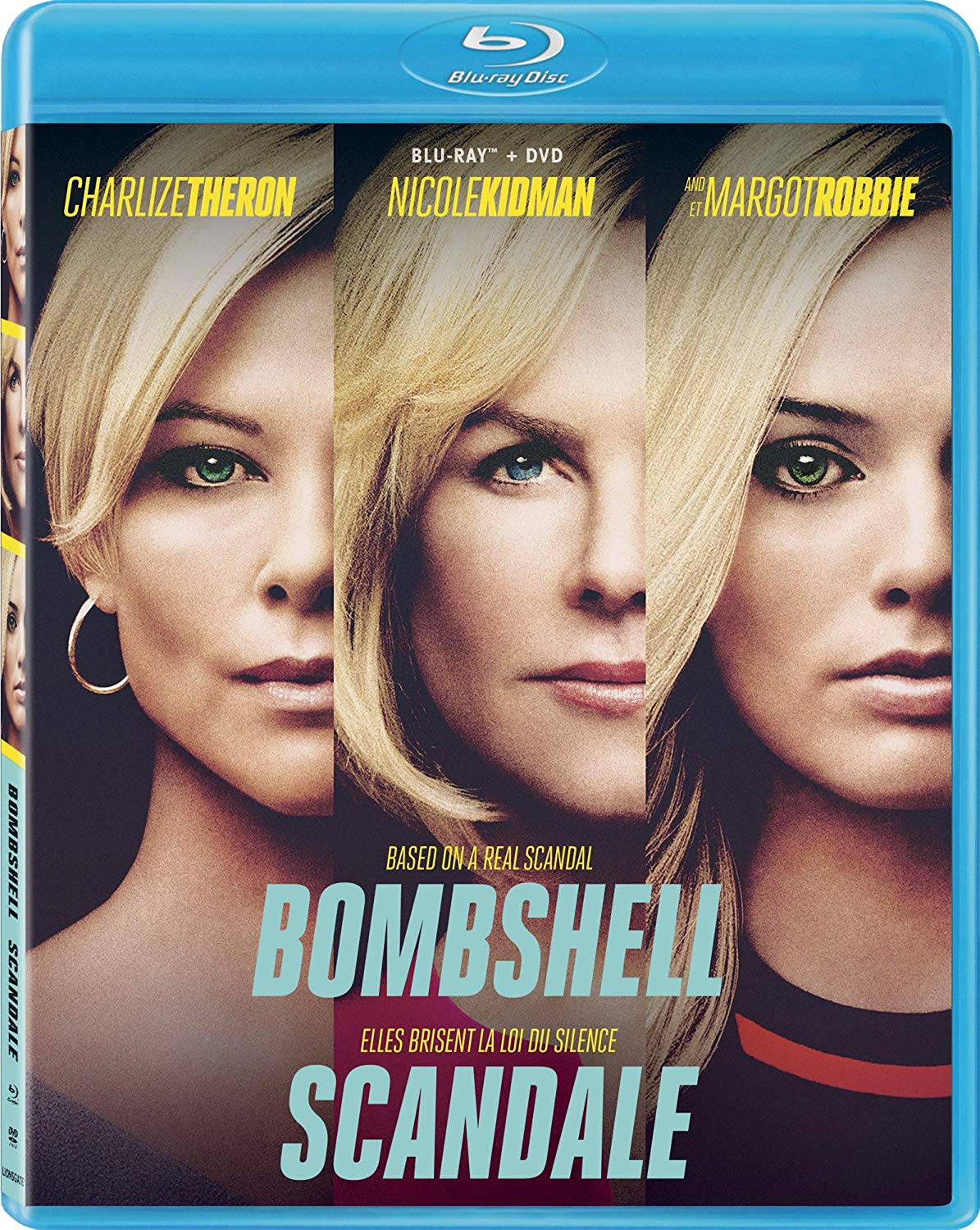 Bombshell drives home a story that's equal parts shocking and frightening. The Fox News drama tells the true story of the courageous women whose allegations of sexual harassment brought down its CEO Roger Ailes in 2016.
The film focuses on three women: star anchor Megyn Kelly (Charlize Theron), Gretchen Carlson (Nicole Kidman), an anchor who is past her peak years at the network and Kayla (Margot Robbie), a fictional character who's a stand-in for the ambitious young women Ailes (John Lithgow) abused over the years.
The film opens with the 2016 presidential campaign, as Megyn calls out Trump for his treatment of women at the Republican debate hosted by Fox News, and his response creates an even bigger headline. Later, the fact that she has to go easy on him in a one-on-one interview, thanks to Ailes, doesn't sit well with her.
Megyn directly addresses the audience as she introduces us to Roger Ailes, saying he's always watching. We see the many cameras placed around the office. She explains how he uses women's legs to draw men's attention to the news channel — hence the see-though on-air desks.
Extremely ambitious new girl Kayla wants to be the "next Megyn Kelly." When she is called into Ailes' private office, he flat-out lays out the price of "loyalty" in exchange for airtime on Fox. It's a hard scene to watch as we see the humiliation she experiences.
Later, when Gretchen is let go from the network because she finally makes the choice to refuse to play the game anymore, she drops a bombshell, suing Ailes for sexual harassment. This causes chaos in the newsroom. To help her case, she needs women to speak up against Ailes. Megyn is silent at first, watching as other women debate about the right thing to do and even deny what they go through on a daily basis, still fearing for their jobs.
Bombshell unravels the horrors of harassment. It takes you behind the scenes of a toxic environment as Ailes abused the women who worked for him, knowing they wanted a job that granted them prestige and fame. It's riveting and, at times, difficult to watch. The sheer terror that these women felt is so palpable, especially in Margot's scenes.
The actors throw themselves into their roles with complete zeal. Charlize Theron is at the center of it all — she's equipped with an air of gravitas that commands your attention, especially in a dramatic role such as this. She disappears beneath the prosthetics and truly becomes the no-nonsense Megyn. From the very first scene, she steals the show, and deserves her Oscar nomination for her work on this film.
Also nominated for an Oscar for her role was Margot. She's a composite character for all the women who felt that taking the abuse was the only way to keep their jobs. The internal turmoil she feels is visible in her expression, as she deliberates the heavy price of ambition and what she has to sacrifice, given the silent culture and corporate hierarchy.
Although Nicole portrayed Gretchen as having a quiet, confident persona, she was overshadowed, given the fact that Charlize and Margot were given more on-screen time. John Lithgow leaves a lasting impression as the disgusting, manipulative predator. The fact that his reign of terror lasted for so long leaves viewers filled with rage and discomfort. Quite often, the movie breaks the fourth wall to directly address the audience — as if they were confiding in us. I liked this direct approach.
The movie comes at a fitting time as the #MeToo movement and Harvey Weinstein scandal is ongoing. Bombshell is a heavy, hard-hitting, explosive film that tells a compelling story, based on true events. It certainly is a powerful eye-opener about the culture of sexual harassment and is a very worthy watch. ~Marriska Fernandes
Bombshell is now available on Digital, Blu-ray and DVD. Blu-ray bonus features:
No Easy Truths: The Making of Bombshell: A seven-part 90-minute featurette, which goes behind-the-scenes of how Charlize, Nicole, Margot and John got into character. The incredible Oscar-winning makeup transformations are also revealed. Director Jay Roach talks about why he wanted to helm this film, and we also get a look at the newsroom sets as seen in the film.
• Convergence: Genesis of the Film
• Quid Pro Quo: Charlize, Nicole, Margot, John
• Human Dynamics: The Ensemble Cast
• Breaking the Fourth Wall: Visual Design
• Layer by Layer: Makeup, Hair & Clothing
• A Unique Skill Set: Jay Roach
• Catalyst for Change: Parting Thoughts

---
---
---
---
Similar Articles
---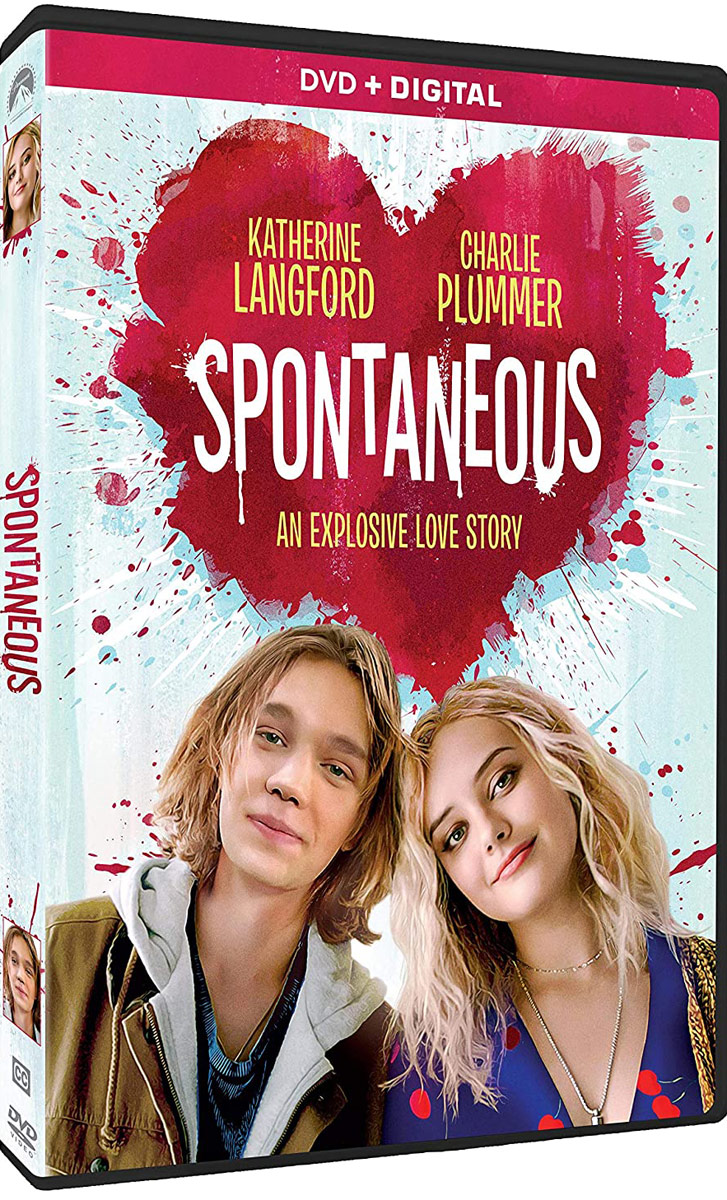 November 10, 2020 | Leave a Comment
Spontaneous, a seriocomedic film about high school students who begin exploding during senior year, releases on DVD today and is also available on Digital.
---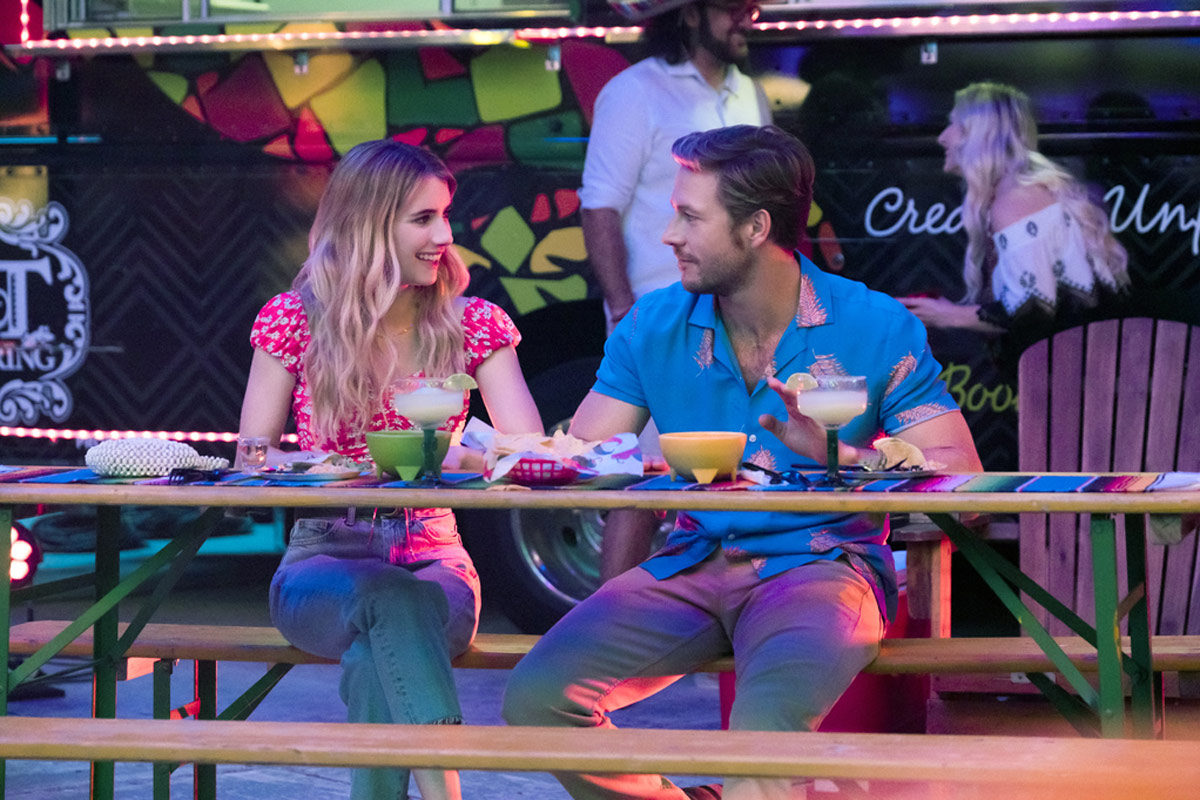 October 26, 2020 | Leave a Comment
Check out what's releasing this week on DVD, Blu-ray and on streaming shows, including Disney+, Netflix, Amazon Prime Video, BritBox, Acorn TV and Sundance Now.
---