Bonnie & Clyde TV miniseries DVD review
By Marriska Fernandes on February 1, 2014 | 6 Comments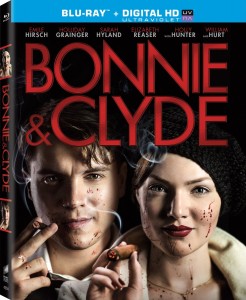 The tale of the infamous young couple who went on a killing spree is brought to life in the TV miniseries, Bonnie & Clyde. Obviously, the beloved movie classic from the '60s cannot be replaced, but a different take on the tale appeals to younger audiences. Bonnie Parker, played by Holliday Grainger, dreams of becoming a Hollywood starlet while Clyde Barrow, played by Emile Hirsch, is a small-time criminal who can see the future. Their fates are sealed when Clyde locks eyes with Bonnie at her wedding to someone else. Fueled by Bonnie's obsession with fame, the duo cross paths and go on a crime spree, starting with simple bank robberies. They soon attract the attention of the law as body counts start to rise and they make headlines. Once-retired Texas Ranger Frank Hamer, played by William Hurt, is called to hunt down the Barrow gang and that's when things start to heat up.
If you loved the original 1967 film starring Warren Beatty and Faye Dunaway, then this film may not be recommended. However, if you enjoy chilling crime dramas, fashionable costumes and have three hours to spare, then buckle up for a string of cold-blooded murders. Hirsch impressively brings Clyde Barrow to life, with his intense looks and fiery passion for Bonnie and crime. For her part, Grainger perfectly portrays  the charming Bonnie Parker, who seems to be more in love with fame than with Clyde. Oddly enough, both the actors make the imperfect pair look good onscreen. Although three hours was more than enough time to color the Depression Era's crime saga, some characters are left undeveloped. For instance, Elisabeth Reaser, who plays the prodding and determined journalist P.J. Lane, could have had a more meaty role in reporting Bonnie and Clyde's headline-making news. Nevertheless, this period piece is a refreshing break from the commercial TV series and might be digestible by many. Special features on the DVD include Iconography: The Story of Bonnie & Clyde, Becoming Bonnie and Becoming Clyde. ~ Marriska Fernandes
---
---
---
---
Similar Articles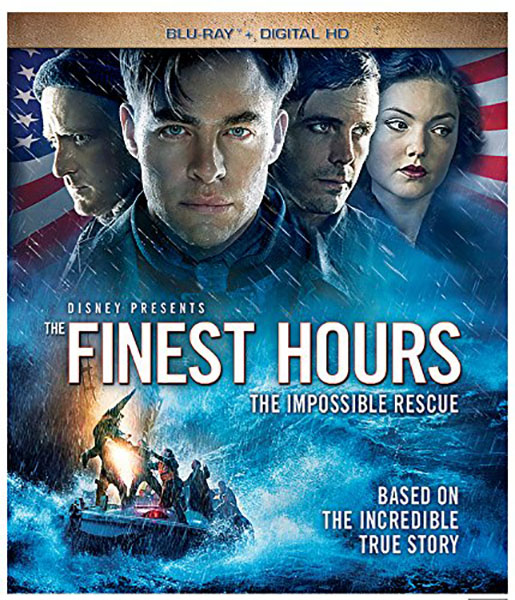 May 24, 2016 | 1 Comment
Now available on DVD and Blu-ray, Disney's The Finest Hours is a breathtaking adventure of heroism, rescue and sacrifice that will have you at the edge of your seat. Check out what our reviewer thought of the film.
---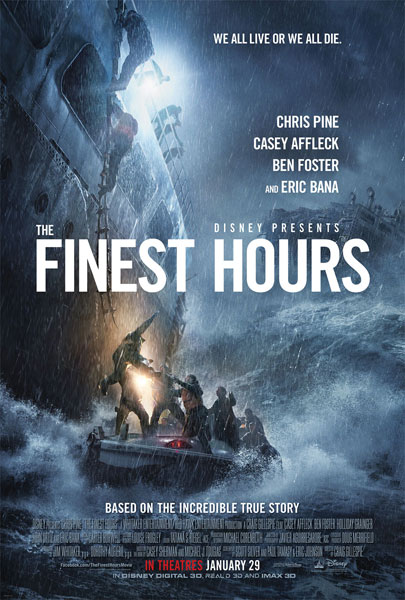 January 28, 2016 | 1 Comment
Check out the true story behind the daring rescue that took place during a frigid winter storm in the new adventure epic, The Finest Hours.
---
---