Boy Erased tells an emotional journey: Blu-ray review
By Tribute on January 29, 2019 | Leave a Comment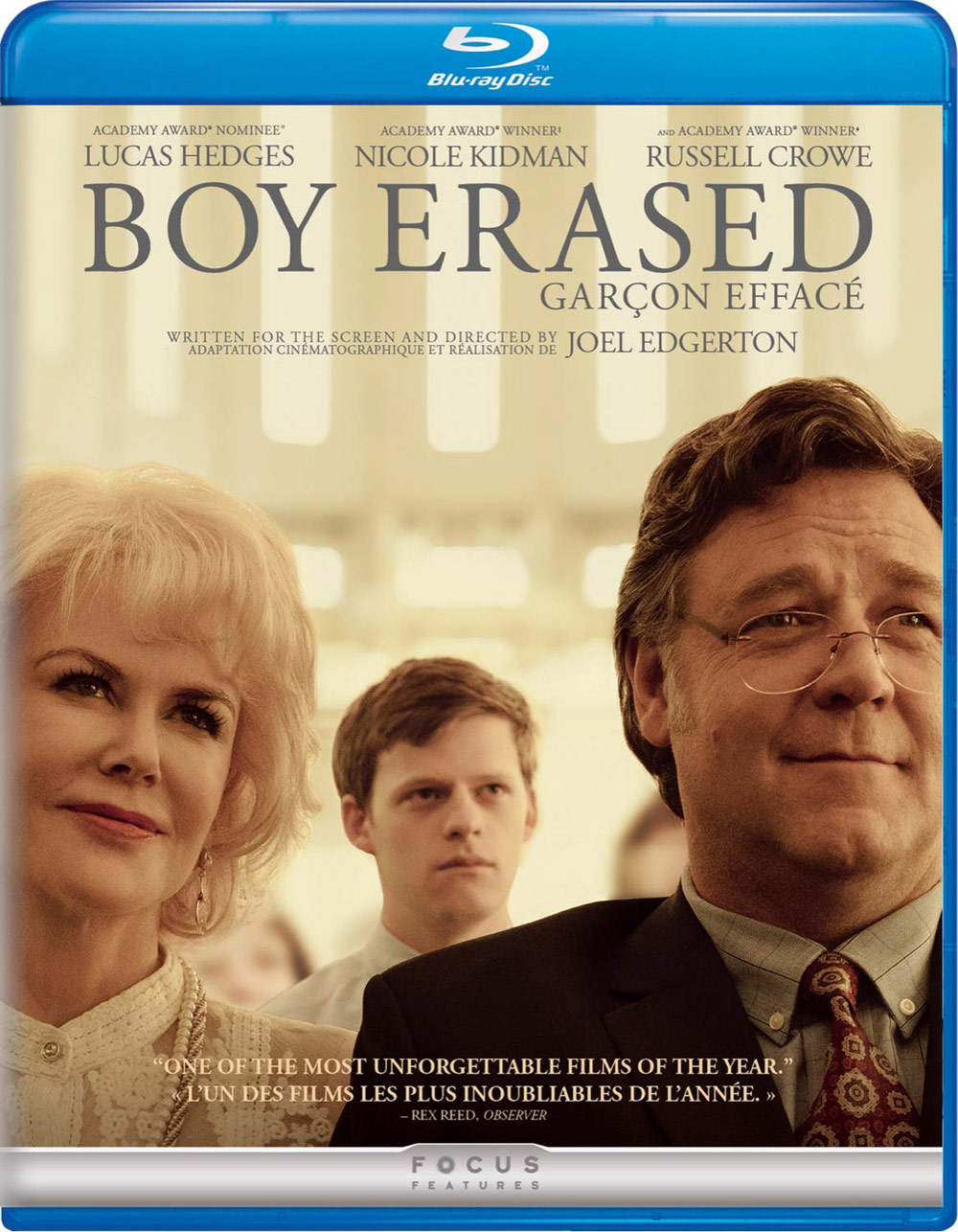 Based on a true story, this film follows the life of Jared Eamons (Lucas Hedges) and his journey through a conversion therapy program. Boy Erased is a film adaptation of Garrard Conley's memoir Boy Erased: A Memoir of Identity, Faith and Family.
Jared is the son of Baptist pastor Marshall Eamons (Russell Crowe) and his wife Nancy (Nicole Kidman). When they discover Jared is attracted to men, he's shipped off to a "Refuge Program."
While at the conversion therapy program we see the events that brought Jared there. The teen struggled with his sexuality before the program, from his high school years into college.
Through Jared's struggle to find himself, he is taken advantage of by a classmate named Henry, who suspects Jared's sexual orientation. Later, Henry calls Jared's parents, posing as a school counselor to out Jared. Mortified, Marshall forces Jared to tell him the truth.
Jared is then sent to a program run by Victor Sykes (Joel Edgerton), aimed at homosexuals and lesbians, in an effort to convert them.
Kidman and Crowe deliver award-worthy performances as the parents. Kidman infused her role with emotion and love as her character is torn between her husband's wishes and her son's confusion. Crowe, who gained weight for the role, is barely recognizable as the father. The two do an excellent job of showcasing the power of love and family.
This coming-of-age film was brought to life by director/screenwriter/producer Joel Edgerton. Not only did he do an exceptional job of adapting the film from the book, he also delivers an astounding performance as Victor Sykes. Edgerton fully immersed himself into the film and it shows. And because this is based on a true story, it's fascinating to watch the bonus features on the Blu-ray to find out what inspired Edgerton to take on this project, and to hear from Garrard Conley about what he thought of the adaptation and of Lucas Hedges, who plays the role in the movie that's based on his experiences. ~Emily Chavez 
Bonus Blu-ray Features
*Deleted and Extended Scenes – Up to 30 minutes of extra footage
*Jared Revealed – An interview with Lucas Hedges and Garrard Conley, who wrote the memoir Boy Erased: A Memoir of Identity, Faith and Family based on his life
*Becoming the Eamons – An introduction to Jared's parents as played by Nicole Kidman and Russell Crowe
*Man Consumed: Joel Edgerton – Cast and crew discuss the director's brilliant work on the film
If you have seen the film and would like to rate/review it yourself, click here.
Click here if you'd like to buy a copy of the film at Amazon.
---
---
---
Similar Articles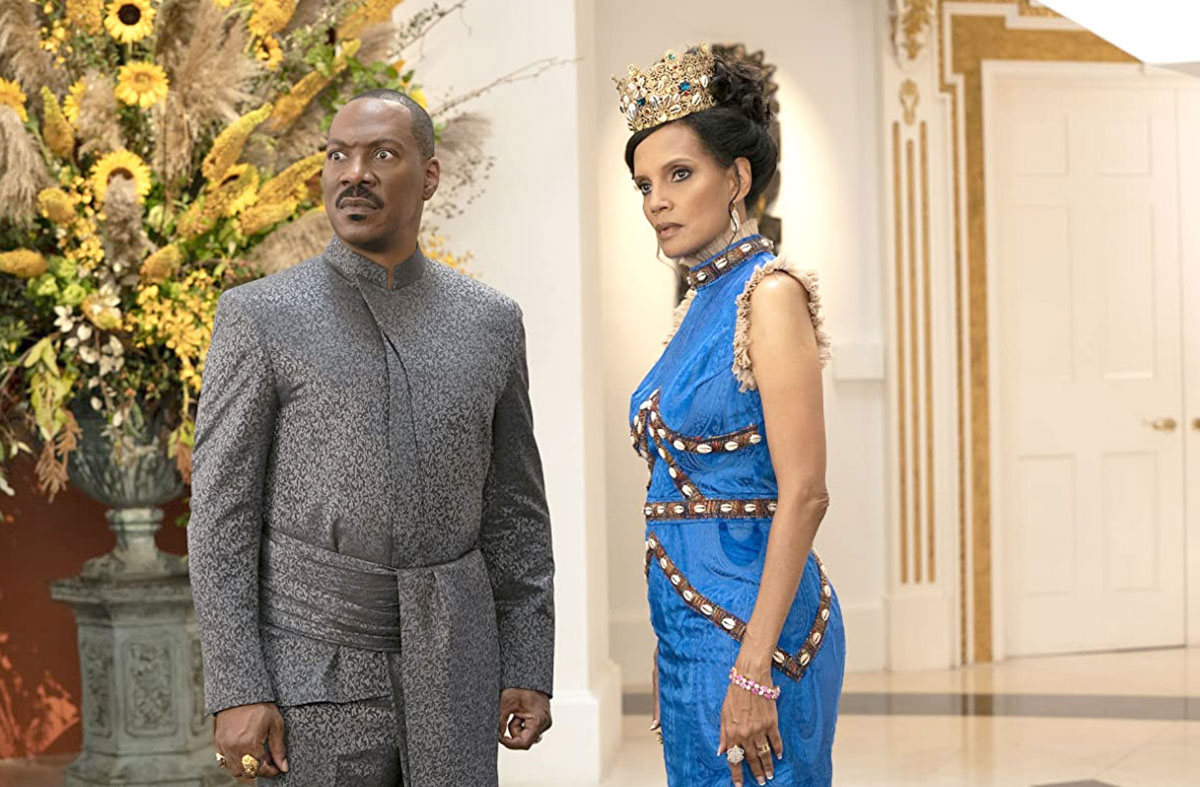 March 1, 2021 | Leave a Comment
Check out the new DVDs, Blu-rays and streaming shows coming out this week on Netflix, Amazon Prime and more, including Coming 2 America starring Eddie Murphy.
---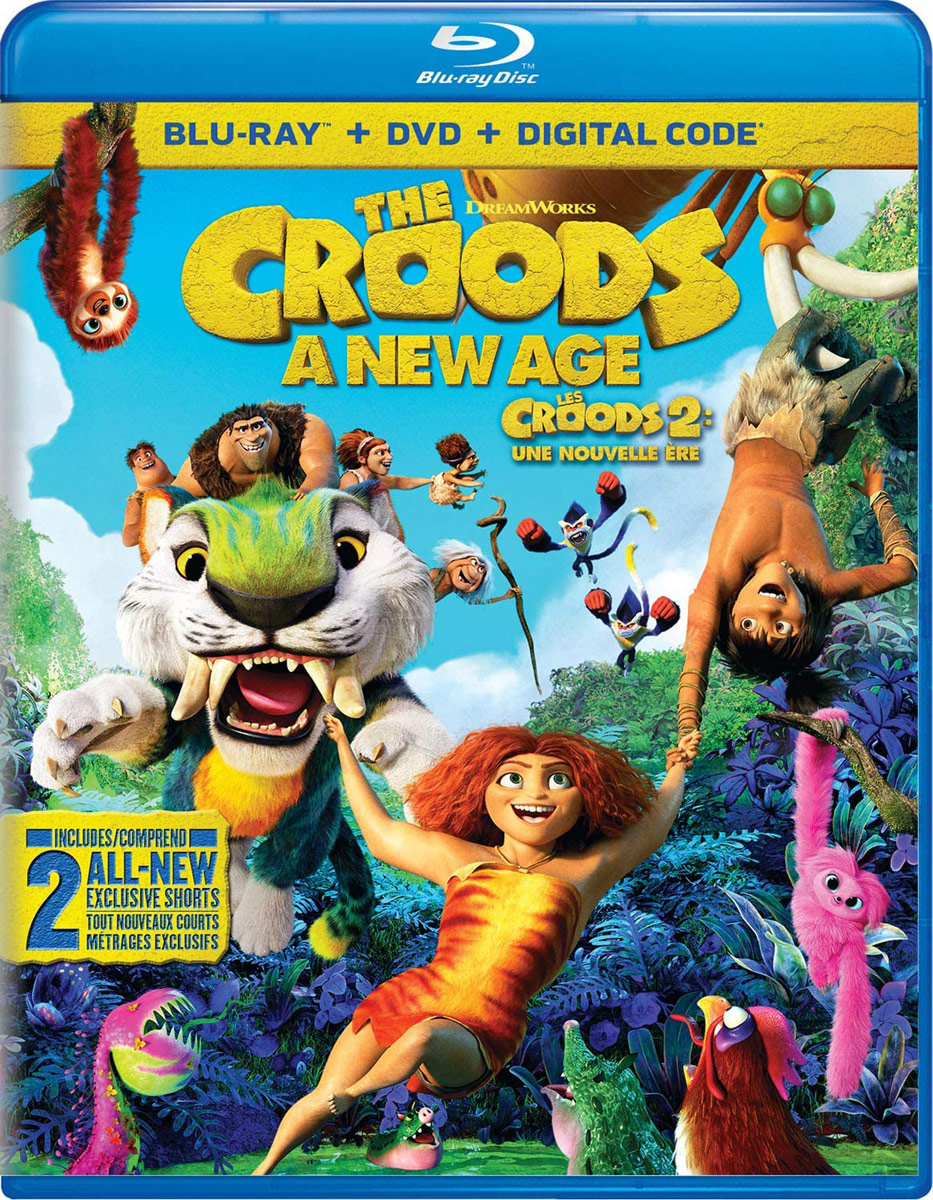 February 23, 2021 | Leave a Comment
The Croods: A New Age is an entertaining and breezy ride for a little over an hour-and-a-half with zero lulls along the way. Check out the Blu-ray extras!
---
---