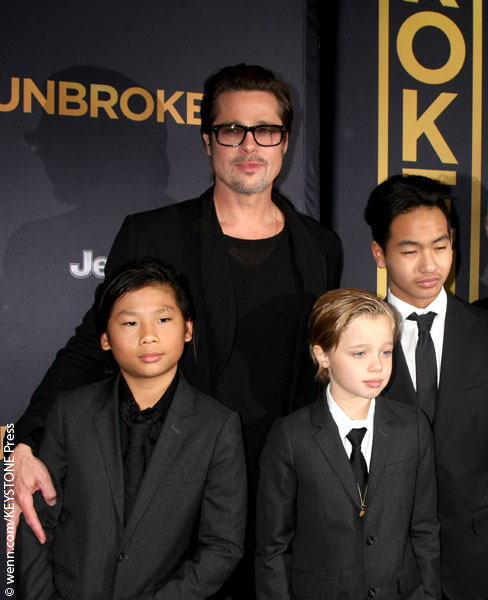 Following an alleged violent incident between Brad Pitt and his 15-year-old son Maddox in mid-September, the Los Angeles Department of Children and Family Services is reportedly expanding their investigation to include all of Brad's six children.
The investigation was initially focused on the alleged altercation between father and son and supposed end in October; however, according to a source at In Touch, it will be extended "for at least several more weeks" after new accusations against the actor have surfaced, which include multiple alleged instances of verbal abuse.
TMZ is reporting that the DCFS will investigate other alleged incidents between the Allied star and his estranged wife Angelina Jolie which were reportedly witnessed by some of their children. Because of these incidents, a source told the outlet that some of the kids are now afraid of their father.
News of the alleged abuse between Maddox and Brad was first reported by TMZ on September 22, shortly after Angelina filed for divorce. According to the report, a witness saw Brad intoxicated, yelling and "getting physical" with his son, which reportedly caused the actress to seek sole physical custody of their children. Both the LAPD and the FBI reportedly launched an investigation into the claims.
A source close to the actor vehemently denied the accusations, while a source at Us Weekly said Angelina, who currently has full custody of the kids after signing a temporary custody agreement, "is not trying to poison the kids against Brad. … She wants them to have a relationship with him once their health and safety is assured."