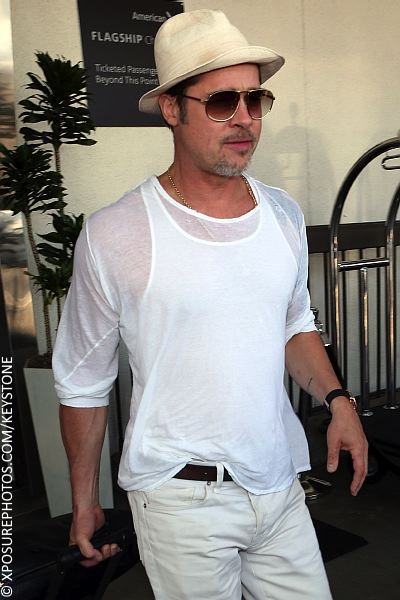 The Brangelina war wages on.
According to E! News, Brad Pitt is enlisting the help of Lance Spiegel to square off against Angelina Jolie in what many are predicting will be a nasty, bitter battle.
Lance is a prolific, high-powered attorney with a wealth of experience in star splits. He has represented Michael Jackson, Eva Longoria, Heather Locklear, and most notably, Charlie Sheen.
This latest development in the divorce drama of the decade (arguably century?!) comes after reports suggested Brad was being investigated for child abuse.
On Monday, Sept. 19, Angelina filed for divorce after two years of marriage. The pair had been together for a total of 12 years.
She cited irreconcilable differences as the reason, and is seeking physical custody of her six children with Brad.
Angelina has had her lawyer and team secured since she filed for divorce earlier this week.
While addressing the divorce in a statement given to E! News on Sept. 20, Brad said, "I am very saddened by this, but what matters most now is the well-being of our kids… I kindly ask the press to give them the space they deserve during this challenging time."
What do you think of Brad's legal counsel? How will the divorce settlement pan out? Share your thoughts with us below!