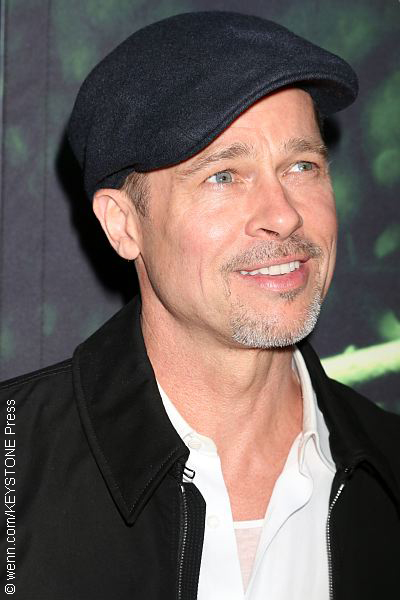 Hollywood stars Brad Pitt and Angelina Jolie have decided to put aside their differences to work on the future of their family.
Brad sat down with GQ Style for his first public interview since news broke about the divorce, in which he admits he's trying to become a better man, and claims his family has been "ripped apart."
According to Brad, Angelina has agreed to be careful with handling the divorce out of consideration for their children: "There's a lot to tell them because there's understanding the future, there's understanding the immediate moment and why we're at this point, and then it brings up a lot of issues from the past that we haven't talked about. So, our focus is that everyone comes out stronger and better people — there is no other outcome."
"Kids are so delicate. They absorb everything. They need to have their hand held and things explained. They need to be listened to. When I get in that busy work mode, I'm not hearing. I want to be better at that," he added.
While on a private plane, there was a reported dispute between Brad and his son, Maddox Jolie-Pitt. A phone call was made to the police, which lead to an investigation.
Angelina filed for divorce shortly after the incident, and Child Services got involved.
"I was really on my back and chained to a system when Child Services was called. And you know, after that, we've been able to work together to sort this out. We're both doing our best. I heard one lawyer say, 'No one wins in court — it's just a matter of who gets hurt worse.' And it seems to be true, you spend a year just focused on building a case to prove your point and why you're right and why they're wrong, and it's just an investment in vitriolic hatred," said Brad.
The two are currently working on a visitation plan for their six children, something Brad hopes gets done soon, rather than go through a long process in court.
Brad also addressed his battle with alcohol, claiming he's been sober for the past six months: "I was boozing too much. It's just become a problem. And I'm really happy it's been half a year now, which is bittersweet, but I've got my feelings in my fingertips again. I think that's part of the human challenge: You either deny them all of your life or you answer them and evolve." ~Brenden Zerihun