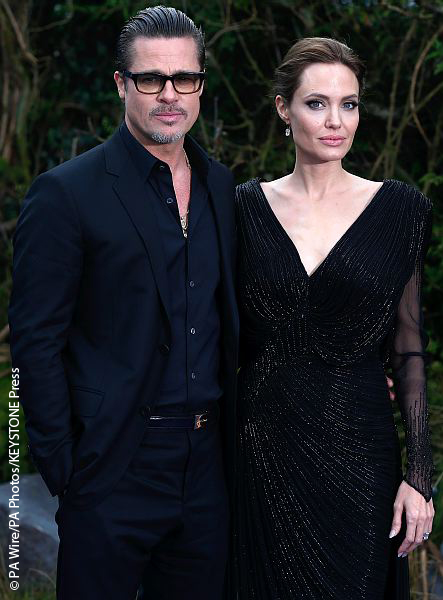 Not all is merry in Hollywood as Christmas inches closer by the day.
The Brad Pitt–Angelina Jolie bitter custody battle escalated yet again on Thursday, Dec. 22. According to the New York Post's gossip column Page Six, Brad has again requested that the former couple's divorce proceedings be sealed in an effort to protect their children, citing Angelina's insensitivity as the basis for his decision.
The 53-year-old Allied actor's team accused Angelina, 41, of having "no self-regulating mechanism to preclude sensitive information from being placed in the public record." They said the Girl, Interrupted Oscar winner "exposed" the pair's six children "by making public the names of their therapists and other mental health professionals."
Additionally, the court papers claim that Angelina "appears to be determined to ignore even agreed upon standards relating to the children's best interest."
A hearing is reportedly scheduled for Jan. 17, 2017.
It would appear that there are conflicting perspectives surrounding the details of this development, though. A source close to Angelina "told Page Six the couple had actually agreed days ago to seal the documents, and that [Brad's] papers were unnecessary. But a source on [Brad's] team shot back: 'If they'd agreed to that, there would be no need for a hearing Jan. 17.'"
Do you think Angelina was justified in releasing private information about the children's therapists and mental health professionals? Is Brad in the right for requesting a motion to seal the divorce proceedings? Share your thoughts with us! ~Matthew Pariselli