Brett Ratner accused of sexual harassment
By Alexa Caruso on November 1, 2017 | 2 Comments
Six women, including actresses Natasha Henstridge and Olivia Munn, have accused X-Men: The Last Stand director Brett Ratner of sexually harassing them. Both women revealed their experiences with Ratner in an interview with the Los Angeles Times.
Henstridge, who was 19 and working as a model when she met Ratner, was with a group of others just hanging around at his New York apartment. She explains she fell asleep only to awake and find the others gone. When she went to exit Ratner's apartment, he blocked her and then forced her to perform oral sex on him: "He strong-armed me in a real way. He physically forced himself on me. At some point, I gave in and he did his thing."
Munn explains that her run-in with the filmmaker occurred in 2004 when she was visiting him on the set of his film After the Sunset. She was asked to bring food into his trailer. She agreed, expecting he wouldn't be there, but found a very different scene: "He walked out…with his belly sticking out, no pants on, shrimp cocktail in one hand and he was furiously masturbating in the other."
When she told the person who asked her to bring Ratner the delivery, she was surprised by their reaction, which seemed to convey the feeling that this has happened before: "It wasn't a shock. It wasn't surprise. It was just, 'Ugh, sorry about that.'"
Munn says she told her sister, who persuaded her to go to a lawyer, but the lawyer convinced Munn not to go up against a powerful director like Ratner. In 2010, Munn wrote about her experience with Ratner in a series of essays, but never named the director.
These allegations come on the heels of many in the industry speaking out and naming those who've exhibited sexually predatory behavior, which Henstridge and Munn say is what inspired them to come forward. Ratner is now another name on a long list of Hollywood heavyweights accused of sexual abuse, harassment and rape, which includes Harvey Weinstein, James Toback and Kevin Spacey.
Ratner's lawyer, Martin Singer, told the newspaper that his client and Munn had an intimate relationship, which Ratner had told others about, but she denies it and captures the sentiment of many, telling the Times, "It feels as if I keep going up against the same bully at school who just won't quit. You just hope that enough people believe the truth and for enough time to pass so that you can't be connected to him anymore."
Singer responded to the women's claims in the Times, saying: "I have represented Mr. Ratner for two decades, and no woman has ever made a claim against him for sexual misconduct or sexual harassment. Furthermore, no woman has ever requested or received any financial settlement from my client." He also noted the fact that none of the women went to the police. Ratner also "vehemently disputes" Munn's allegations, according to his lawyer.
Ratner is known by many for touting his sexual exploits, so much so that at an entertainment event in December, Tina Fey quipped, "Brett Ratner is here. In his defense, he thought this was a thing where you could eat breakfast off of 100 women." Similar to Harvey Weinstein, Ratner has managed to effectively create a playboy persona around himself, and also like Weinstein, it seems to have finally caught up with him. ~Alexa Caruso
---
---
---
---
Similar Articles
March 15, 2018 | 20 Comments
Olivia Munn is speaking out against United Airlines after a flight attendant ordered that a puppy be placed in the overhead bin, resulting in his death.
---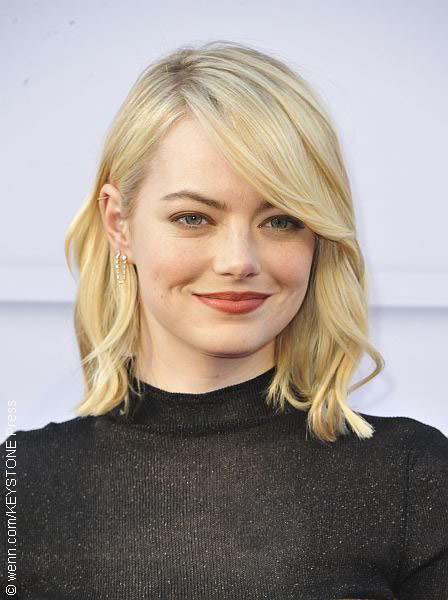 January 2, 2018 | 6 Comments
Top Hollywood actresses and celebrities have joined together to back the 'Time's Up' campaign, which aims to combat sexual harassment in the workplace.
---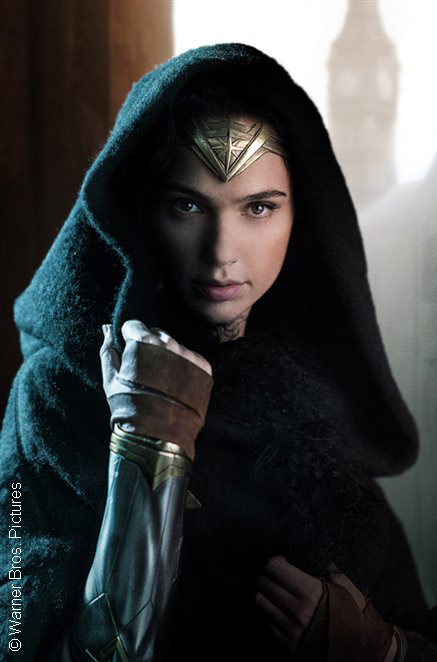 November 13, 2017 | 1 Comment
The follow up to this summer's Wonder Woman is at risk of losing its lead actress if Warner Bros. doesn't cut ties with Brett Ratner and his production company.
---