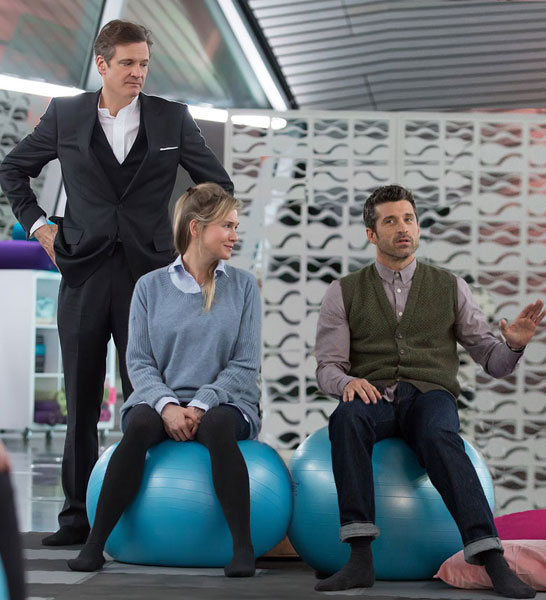 The third movie in the Bridget Jones franchise, Bridget Jones's Baby hits theaters today! Most Bridget Jones fans are excited to see it, and with Bridget Jones author Helen Fielding and Emma Thompson having written the script (along with Dan Mazer), it promises to be a great time at the theater.
However, if you're sitting on the fence, wondering if another sequel is worth the price of a ticket, read on to see what our two editors, Alexandra Heilbron and Marriska Fernandes, thought of it.
AH: I watched the trailer beforehand, and it looked funny, but I was worried that all the funny parts would be in the trailer and nothing would be left for the movie. Also, often sequels aren't as good as the original, and I remember thinking the second movie, Bridget Jones: The Edge of Reason was good, but not as good as the first one, so I was worried this one wouldn't be as entertaining as the first movie.
MF: I was looking forward to this one since it's been 12 years since the sequel. Another reason I really wanted to see this was because, as a Grey's Anatomy fan, I wanted to see Patrick Dempsey. He was definitely a draw.
AH: What did you like best?
MF: I loved it all. I didn't expect the movie to be so funny and I thought it was even better than the first two. Patrick Dempsey is charming and has great comic timing as Jack, but Colin Firth and Renée Zellweger share an on-screen chemistry that makes them a couple to root for, so I was torn.
AH: I also thought it was the best movie in the franchise, everyone including me was laughing so hard and so often during the screening — I think people are just going to love this one. What was your favorite scene?
MF: The scene where the three of them go for a pre-natal class and the coach mistakes Jack and Darcy for a same-sex couple. Jack runs with it and Darcy's discomfort was hilarious, I laughed so hard I cried.
AH: Colin as Darcy is so funny during that scene — his expression is priceless. Everyone in the theater burst out laughing at that point. Colin was really charming in this film, and it was great to see him and Renée together on-screen again. But I think my favorite scene was when Darcy is carrying Bridget to the hospital because there's a traffic jam and then Jack jumps in to help — I was dying of laughter.
MF: Right, that was another hilarious scene that I won't forget. The film is chock full of great lines and dazzling chemistry all around, making it an exceptional rom-com. I would have liked to see more of Emma Thompson — her one-liners were epic. Overall I give the film a solid 9 nappy changes (stars).
AH: Emma's doctor character was a great addition to the movie — she provided a lot of laughs and her comic timing is spot on. And I want to add that there's a twist at the end that could make for a hilarious fourth movie. I absolutely loved this movie, and will definitely be seeing it again, so I give it a well-deserved 10 stars.
Bridget Jones's Baby is now in theaters, if you've seen it and would like to write your own review, click here.