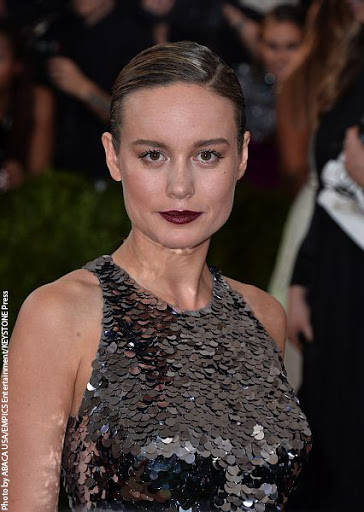 Brie Larson added 'Oscar winner' to her resume when she picked up the golden statuette earlier this year for her brave and compelling performance in Room. Following an announcement made this past weekend, she can also add 'superhero' to her list of credentials.
The 26-year-old actress will take on the role of Captain Marvel, as made official by Marvel at Comic-Con. The film, titled Captain Marvel, will be the first in the Marvel Cinematic Universe to be anchored by a female lead.
The highly-anticipated movie will follow Carol Danvers (a.k.a Captain Marvel), a fighter pilot who develops the ability to fly and shoot beams out of her hands after a freak accident.
In the comics, which serve as her origins, she works alongside the Avengers and the Guardians of the Galaxy.
For months, rumors swirled that Brie was the studio's choice to play the part. When her casting was confirmed, thunderous applause unleashed and she was brought up on stage to join the rest of the Marvel stable for a group photo.
Guardians of the Galaxy writer Nicole Perlman and Inside Out's Meg LeFauvre are joining forces to pen the screenplay. No director has been named.
Captain America is expected to launch into theaters in March 2019.
Check out the Instagram post by Brie below.
What do you think of the decision to cast Brie in the Captain Marvel role? Share your thoughts with us!