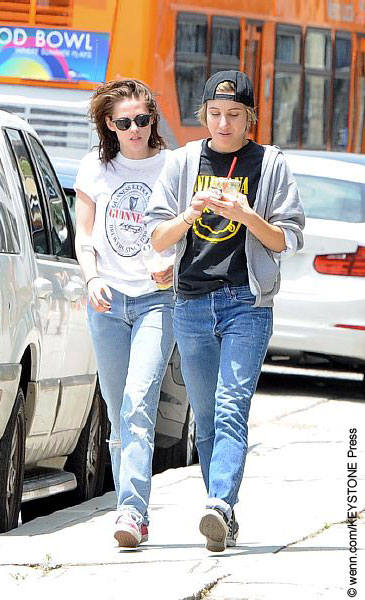 Jules Mann-Stewart, the mother of actress Kristen Stewart, has apparently outed her daughter according to the British tabloid The Mirror.
The former Twilight star has been seen in the last few months in the company of her personal assistant Alicia Cargile – the two seem inseparable.
This is the first relationship Kristen has been in since her relationship with her Twilight co-star Robert Pattinson. They split up in 2012 after Kristen's affair with her married Snow White & The Huntsman director Rupert Sanders became public.
On Monday, the actress's mother reportedly confirmed that Kristen and Alicia were indeed dating to interviewer Sharon Feinstein of The Mirror.
"What's not to be accepting about her now having a girlfriend? She's happy. She's my daughter, I'm just her mom so she knows I would accept her choices. I've met Kristen's new girlfriend, I like her," Jules, a script supervisor, is reported to have said.
However, she has since released a statement to Us Weekly claiming she never spoke about her daughter's relationship status.
"I spoke to Sharon Feinstein about my film K-11 that has been put on display in the Hollywood Museum," Jules clarified. "It's currently there under the LGBT banner on the third floor. She also asked me about my views on gay rights, which I was happy to express.  Never ever did we discuss Kristen."
When Feinstein asked about Alicia, Jules says she simply replied: "She's a lovely girl." ~Maria-Josee Martinez