Bruce Greenwood talks about Flight DVD release and more
By Alexandra Heilbron on February 5, 2013 | 5 Comments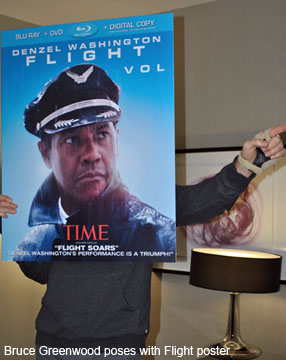 Tribute had the opportunity to talk to Gemini award-winning actor Bruce Greenwood for the release of the DVD Flight, starring Denzel Washington. Bruce was extremely gracious and very funny and autographed a copy of the DVD for one of our readers – if you want to be entered in a draw to win the DVD/Blu-ray/Digital Copy Combo pack, please tell us why below – we'll pick a winner this Friday at 5 p.m. and send it out next week.
The first time I saw you was in Road to Avonlea and you did such a great job, I wasn't surprised when you won the Gemini.
This is terrible but I don't remember that part. I don't remember what I was doing. I just remember being back east, like out in Halifax or something and Oh, God, what a beautiful part of the world. I remember more about my first trip to Halifax than I do about the show at all.
It was actually filmed in Ontario.
See it was so long ago that even my memory is suspect.
At a farm in Uxbridge.
Yeah, so anyway, I was having such a great time in Halifax, doing Avonlea. (laughs) Don't ask me anything that hasn't happened in the last six months.
Got it. (laughs)
Yeah, we shot Flight in New Delhi, oh no, wait a minute…. [ed. Note: Flight was filmed in Atlanta.] I do remember it [the Road to Avonlea set] being very bucolic.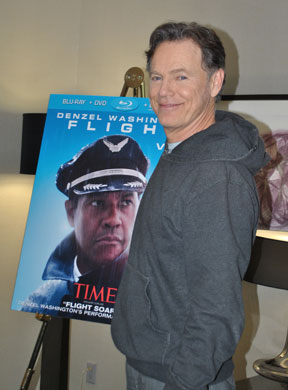 Oh, it's beautiful there. What was it that made you want to take the role in Flight?
The script first of all. The script is really, really challenging and it's not black and white. Every character makes choices that, if you were in the same position, you might not make the same choice. It makes it exciting for the viewer because you can't predict where the story's going to go. Because the obvious choices, people don't make.
Audiences are used to seeing you in starring roles, but you played a smaller supporting role in this.
Well, it's the strength of the script. When I saw Lincoln, I thought, "God, why didn't I jump up and down to be anybody in that movie." Just because you want to be in good material and sometimes there just isn't a slot for you, necessarily. And this movie was no different. It was a wonderful role and a beautifully written script presided over by Denzel, who, given that part, you know he's going to come in with all four burners just honking.
Why does your character in the movie want so badly to get Whip exonerated of the charges?
Well, it depends what your perspective is. I may want to save my own skin, to save my union, to save my airline. Or I may want to get him off so he can go get healed. Part of him getting healed is coming clean and if he comes clean, then my professional agenda is out the window, along with my job and the jobs of 10,000 other people. So you have this dilemma where you, in a sense, postpone helping a friend, i.e., sacrifice a friend, for the "greater good." Or is your friendship and the person you love more important than the livelihoods and the lives of thousands of other people whose lives depend on the outcome of this hearing. What do you do in these situations? That's the core dilemma of this movie for the theatergoer. Who does he let down in the movie? Himself? Or did he let the others down? Ultimately was he selfish in his decision?
Yeah, that's a tough call.
It's really tough! It's really interesting.
Did you do any research for this role?
I was just thinking on the plane when I was coming out here that the last three parts I've played have been pilots. I played a pilot in a movie this summer, I'm a pilot in Flight… No, four times! I'm a pilot in this BBC television movie called The Challenger  that I did with William Hurt and you could arguably call me a pilot in Star Trek. Having said that, as far as research, I flew a lot with my grandfather as a child. He was an instructor during the war. In terms of being a pilot in this movie, I didn't do any research at all, because I didn't actually fly in it.
Speaking of the upcoming Star Trek Into Darkness movie, what can you tell us about it?
It's not a traditional sci-fi movie. It's a much more character-driven action oriented kind of thing that you might imagine. It's tricky to promote it, in a way, because we're all committed to not revealing virtually anything. Having said that, it was tremendously fun to shoot and I'm really looking forward to it.
What inspired you to become an actor?
Brad Dourif's performance in One Flew Over the Cuckoo's Nest. When I was a young man I saw that and thought, "Wow, that was fantastic. I want to do that."
I heard you're about to start filming Atom Egoyan's new movie, The Queen of the Night.
Yeah, and I just finished one as well. We did one called Devil's Knot that we shot in Atlanta this summer and then Atom asked me to come up and do a part in this new one.
Any other projects we should watch for?
I did a movie this summer called Wildlike, about a young girl who runs away from an abusive uncle and finds herself in the middle of nowhere in the Alaskan wilderness and sort of attaches herself to an older guy (me) who's hiking, and Challenger, that's the story of the inquest into the cause of the Challenger accident. And A Place Beyond the Pines . (A Place Beyond the Pines opens March 29 and also stars Ryan Gosling, Bradley Cooper and Eva Mendes).
Flight is available on DVD today (February 5). Other new DVD releases this week include Alex Cross, Celeste and Jesse Forever, Cloud Atlas, Dead Fall and Here Comes the Boom. ~Photos and interview by Alexandra Heilbron
---
---
---
---
Similar Articles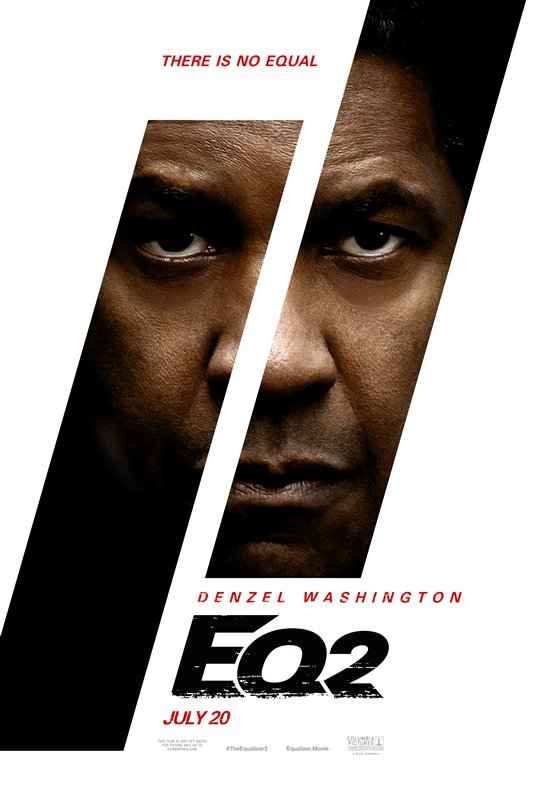 July 20, 2018 | 1 Comment
In The Equalizer 2 starring Denzel Washington as Robert McCall, the need for audiences to see injustice and disorder turn into justice and order is achieved.
---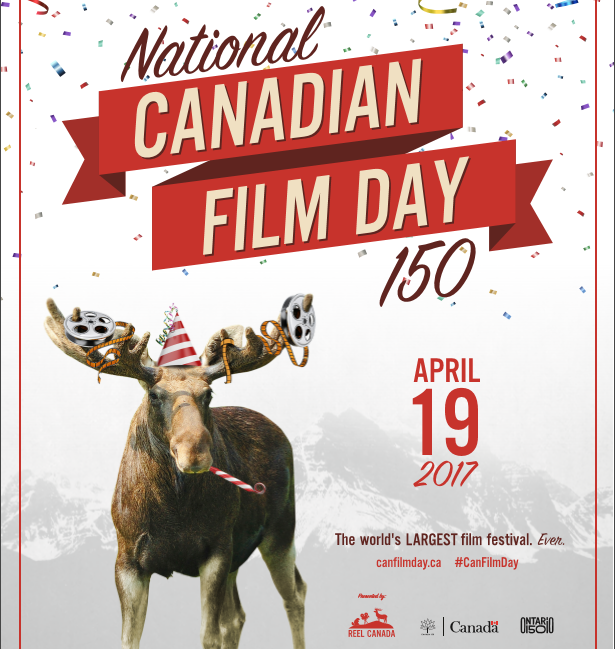 April 14, 2017 | 1 Comment
National Canadian Film Day 150 is gearing up to entertain audiences across the country with over 1,700 free screenings of revered Canadian works. Check out details.
---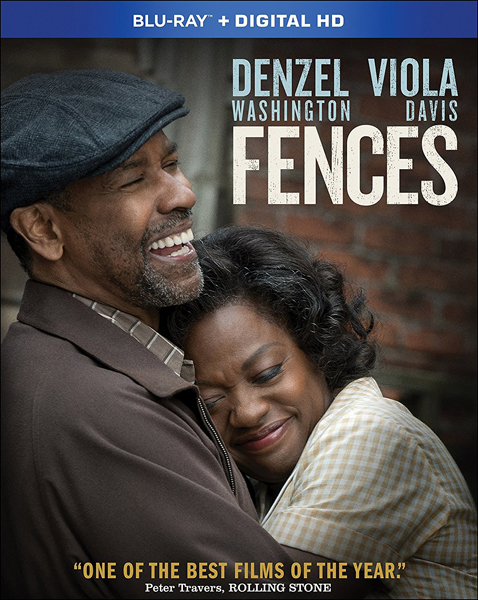 March 15, 2017 | Leave a Comment
New on DVD this week, Oscar-nominated Fences is a beautifully-crafted, heartfelt look at the impact of a man's broken dreams on his family. Read our review here.
---