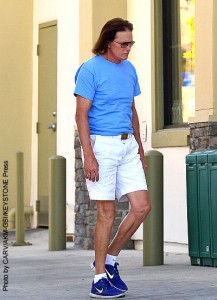 The Olympian formerly known as…Bruce Jenner? According to reports, Bruce is apparently one step closer to womanhood.
Bruce, 65, has revealed the female name he is planning on using during his sit-down interview with TV journalist Diane Sawyer.
"He referred to her in the third person," a source told the New York Post's Page Six.
Previous reports have stated that he might go by the name Agnes, as a tribute to Olympic gold medalist Agnes Keleti.
Keeping up with the name theme, Bruce is also thinking up names for his upcoming docu-series airing on E! sometime in the near future. How many episodes it will feature depends on how much footage they tape.
However, according to reports, Bruce has put his transformation on hold following the aftermath of last Saturday's fatal car crash (Feb. 7) that killed 69-year-old Kim Howe. ~Sandra D. Sukraj