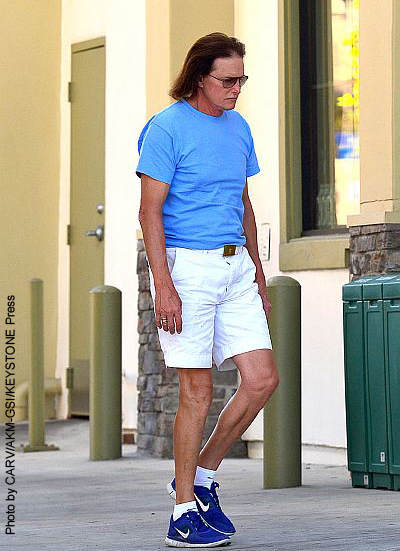 After much speculation, the truth has come out. Bruce Jenner's mother has confirmed that her son is transitioning to becoming a woman.
"I just learned about [his transition]," Esther Jenner, 88, told radaronline exclusively. "Bruce filled me in, and we had a very long, long, long talk about it."
This comes after reports claiming that Bruce would be taking part in a tell-all exclusive interview with ABC News journalist Diane Sawyer. Esther also confirmed Bruce will be filming his journey toward womanhood in a televised documentary series, possibly airing on E!
Speculation about the change started after the visible changes in his appearance, which included longer hair, fuller lips and well-manicured nails.
According to reports, Esther had no idea of Bruce's "inner struggles" until recently, but is completely supportive.
"Right now I am more proud of him for what he's allowing himself to do," Esther said. "I am more proud of him now than when he stood on that podium and put the gold medal around his neck. He deserves all the respect."
It's also been reported that Bruce is the happiest he's ever been.
The one thing Esther isn't a fan of? "I hate his hair, I tell him it's ugly. That it's ridiculous," adding, "You just turned 65 and you're wearing your hair like you're a teenage rebel."
The interview with Diane Sawyer is set to air in May and the docu-series is expected to air later this year. ~Sandra D. Sukraj