Bumblebee buzzes with charm – Blu-ray review
By Tribute on April 2, 2019 | 2 Comments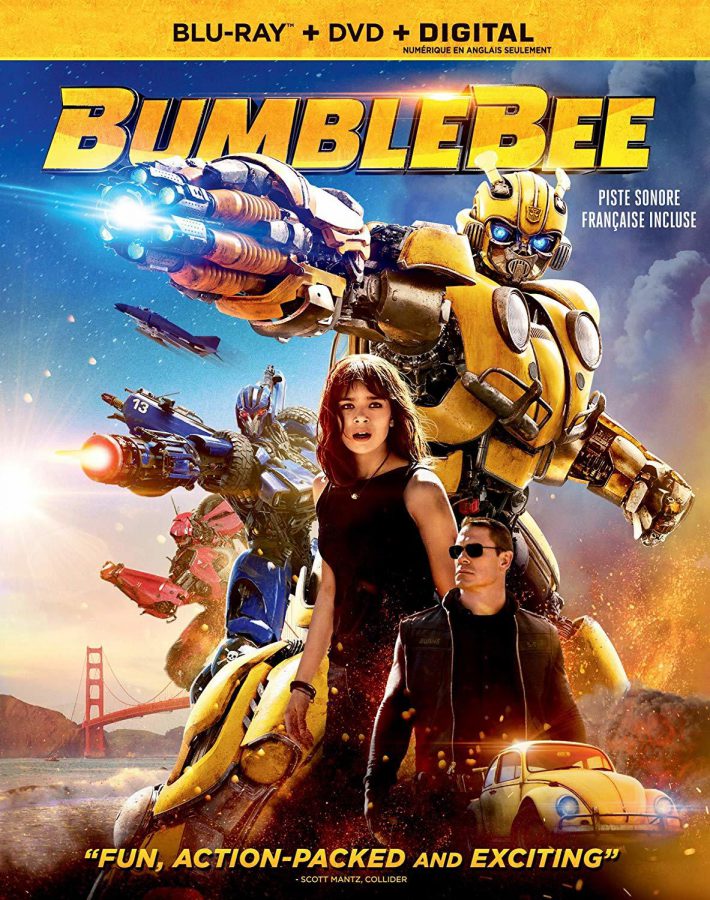 The sixth entry into the Transformers live-action movie franchise, Bumblebee represents a break from the mainline series as the first spin-off solo film.
The film follows Bumblebee's (voiced by Dylan O'Brien) escape from his home planet of Cybertron as the Autobots are forced to retreat from the advancing Decepticons. Tasked with establishing a base on Earth by Optimus, Bumblebee arrives, only to be pursued by the Decepticon Blitzwing.
When he becomes critically damaged in a battle with Blitzwing and local military forces, Bumblebee goes into hiding in the form of a Volkswagen Beetle at a junkyard where Charlie Watson (Hailee Steinfeld), a teenage girl on the cusp of turning 18 who has just lost her father, finds him. The Autobot, damaged and his memory now lost, is befriended by Charlie as they both try to rebuild who they are and find their place in this world.
After five bombastic and loud films from Michael Bay, Bumblebee goes in a different direction with easily the franchise's best entry to date. For the franchise's first solo film, the job was handed to director Travis Knight, who had helmed the Oscar-nominated animated film Kubo and the Two Strings. He handles his live-action debut with aplomb. The decision to go with Bumblebee, already a fan favorite from Bay's films, is a smart one as he is the one character that has easily identified and interacted with human characters the most. Despite his lack of a voice, he has always been depicted with the most personality and in this film Knight goes further.
While Bumblebee has always had charm, Knight and writer Christina Hodson are able to bring out greater nuance to the character by breaking him down and building him up again. By essentially hitting the reset button with him, audiences are able to grow with Bee as we follow his friendship with Charlie. It's a transformative friendship that goes both ways, as not only does Charlie help Bee recover his memory and sense of self, but he does the same for her in dealing with the grief of losing her father and moving on with her life.
As she is on the cusp of transforming into an adult, the film is in a way, a coming-of-age story for both Charlie and Bee. That approach by Knight and Hodson gives the franchise a heart — or "spark" in the case of the Transformers — that hasn't always been there in the face of explosions and action. As a result, the film is much smaller in scale and scope, befitting its titular character and allowing for greater intimacy with its main cast, making them all the more memorable.
Steinfeld shines as Charlie, even if the role is essentially the same one from her 2016 film Edge of Seventeen, while Jorge Lendeborg Jr. makes for an amusing foil as a hopeless nerd who has a crush on her. John Cena is fantastic as Agent Burns, as he is able to both play off his intimidating demeanor, while working in his comedic charm. However, the real star of the film is Bee and the folks at Industrial Light & Magic. As much as Knight's direction and Hodson play a factor into Bee as a character, it is the visual effects artists that have to realize that vision and the emotion they are able to bring about with a machine is praiseworthy.
For a franchise that seemed to be on its last legs following the disappointing box office performance of Transformers: The Last Knight, Bumblebee gives it new life. Despite initially being worked in as a prequel to the Bay films with a lot of connective tissue to help fill in some gaps in those films, the movie also includes a scene that breaks continuity, allowing this to serve as a quasi-reboot in the same vein as Rise of the Planet of the Apes.
Whether that turns out to be the case or not, Bumblebee is an entertaining new high point for the Transformers films, filled with charm and heart, making it one of the most surprising films of 2018, and the Blu-ray is packed with tons of special features. ~Paolo Maquiraya
Special Features
Sector 7 Archive
Agent Burns: Welcome to Sector 7
Sector 7 Adventures: The Battle At Half Dome – Motion Comic detailing a side story with Sector 7 Agent Simmons that ties the film closer to Michael Bay's 2007 film (the comic is also available in physical format with the Blu-ray combo pack).
Deleted/Extended Scenes
Original Opening: Alternate opening sequence from Bumblebee's POV and narration.
Drive to Karate Class: Deleted scene of Charlie dropping off her brother to his karate class before heading to her part-time job.
Birthday Present: Extended sequence of Charlie receiving her birthday presents from her mom and stepdad.
Car Wash and Beetle Breakdown: Deleted scene that shows Charlie bringing home Bumblebee and washing him off with her brother before going out on a short drive, where he breaks down.
Charlie Drops Off Mona and Conan: Extended scene where Charlie goes over some rules with Bumblebee.
Decepticons Inspect The Armory: Deleted scene involving the two Decepticons inspecting Sector 7's armory and adding their weapons to their arsenal.
Drive to Cliff: Extended scene of Charlie and Memo heading to the cliff where Memo makes a joke and reference to the Gobots, a rival toy line to the Transformers.
Sector 7: Deleted scene taking place at Sector 7 where the Decepticons track down an energon signature leading to Bumblebee.
Appliance War: Extended/alternate scene where Bumblebee's mishap reveals his location to Sector 7 and the Decepticons and create sentient appliances.
Outtakes – Humorous alternate versions of five scenes in the film
Burns Meets Bee
War Room
There's a door in my way
Charlie in trash
Saved the world
Bee Vision: The Transformers Robots of Cybertron – Featurette that takes a look at all the Transformers in the battle on Cybertron sequence early in the film, including Ratchet, Arcee, Cliffjumper, Wheeljack, Brawn, Starscream, Shockwave, Ironhide, Soundwave and Ravage.
Bringing Bumblebee to the big screen
The Story of Bumblebee: Featurette in which production crew and cast discuss the decision to go with Bumblebee for his own solo adventure.
The Stars Align: Production crew discuss their desire to find the right actress for the leading role of Charlie, how Hailee Steinfeld approached the role and how the rest of the cast lined up.
Bumblebee Goes Back to G1: Featurette in which cast and crew talk about the designing the Transformers with Generation 1 in mind, highlighting the work on Bumblebee, Optimus Prime, Blitzwing, Shatter and Dropkick.
Back to the Beetle: Cast and crew discuss bringing back the Volkswagen Beetle as Bumblebee's vehicle mode and the various versions of the car they used for filming.
California Cruisin' Down Memory Lane: Cast and crew discuss the '80s nostalgia that went into this film and how it went about informing the look of the film from production design to costuming to hair and makeup.
---
---
---
---
Similar Articles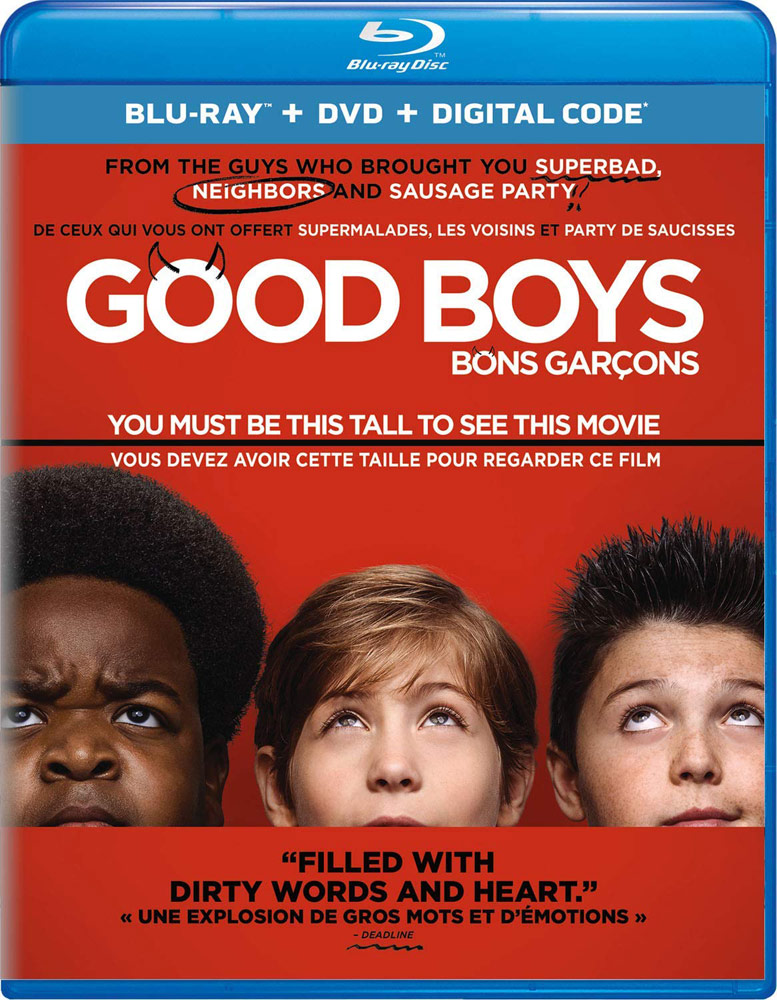 November 12, 2019 | Leave a Comment
Check out all the great movies that are releasing on DVD and Blu-ray today, including Good Boys, Brian Banks, After the Wedding, Angry Birds Movie 2, plus more!
---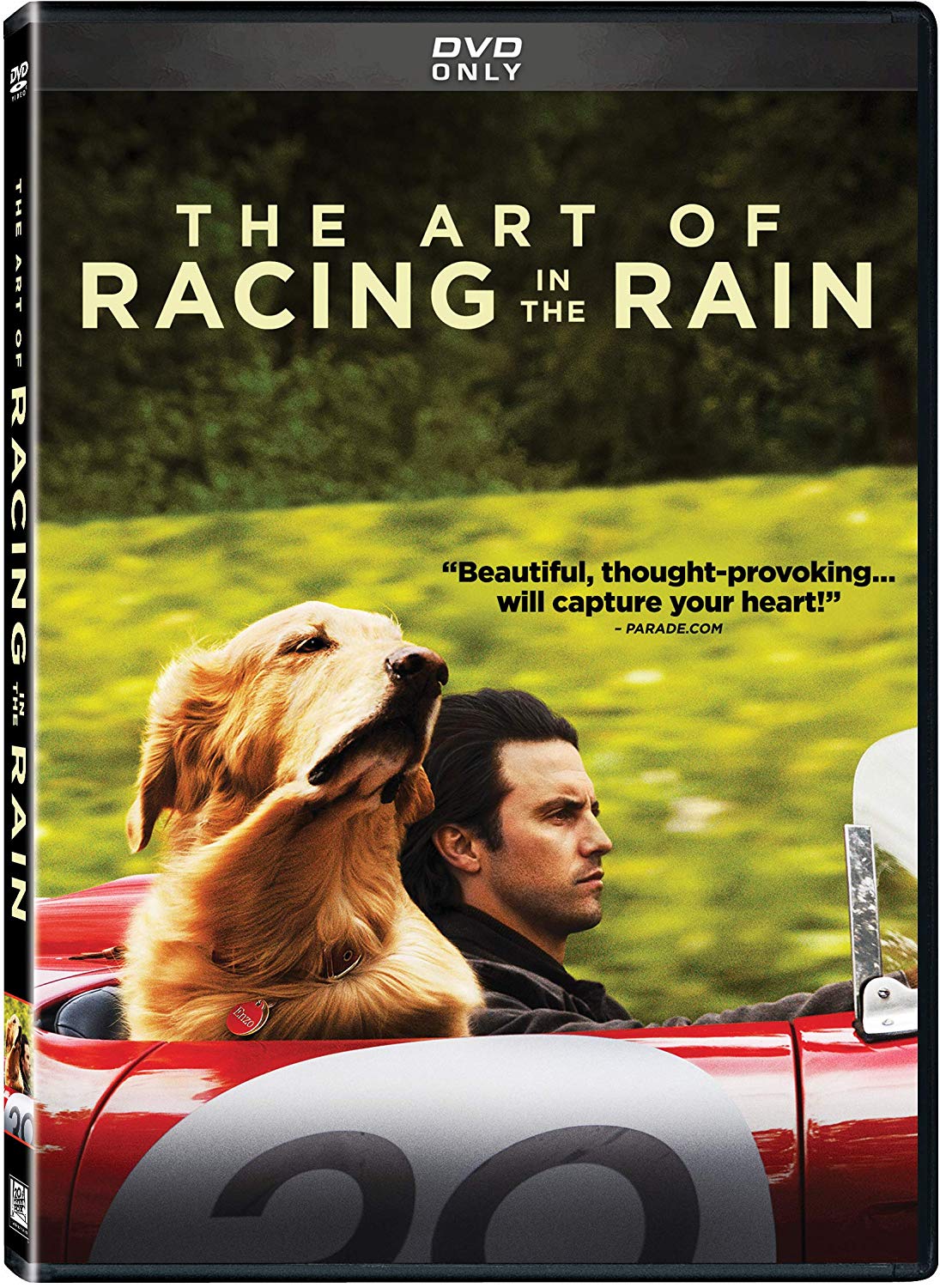 November 5, 2019 | Leave a Comment
Several entertaining movies are releasing today on Blu-ray, DVD and Digital, including the Fast & Furious spin-off Hobbs & Shaw, The Kitchen and more.
---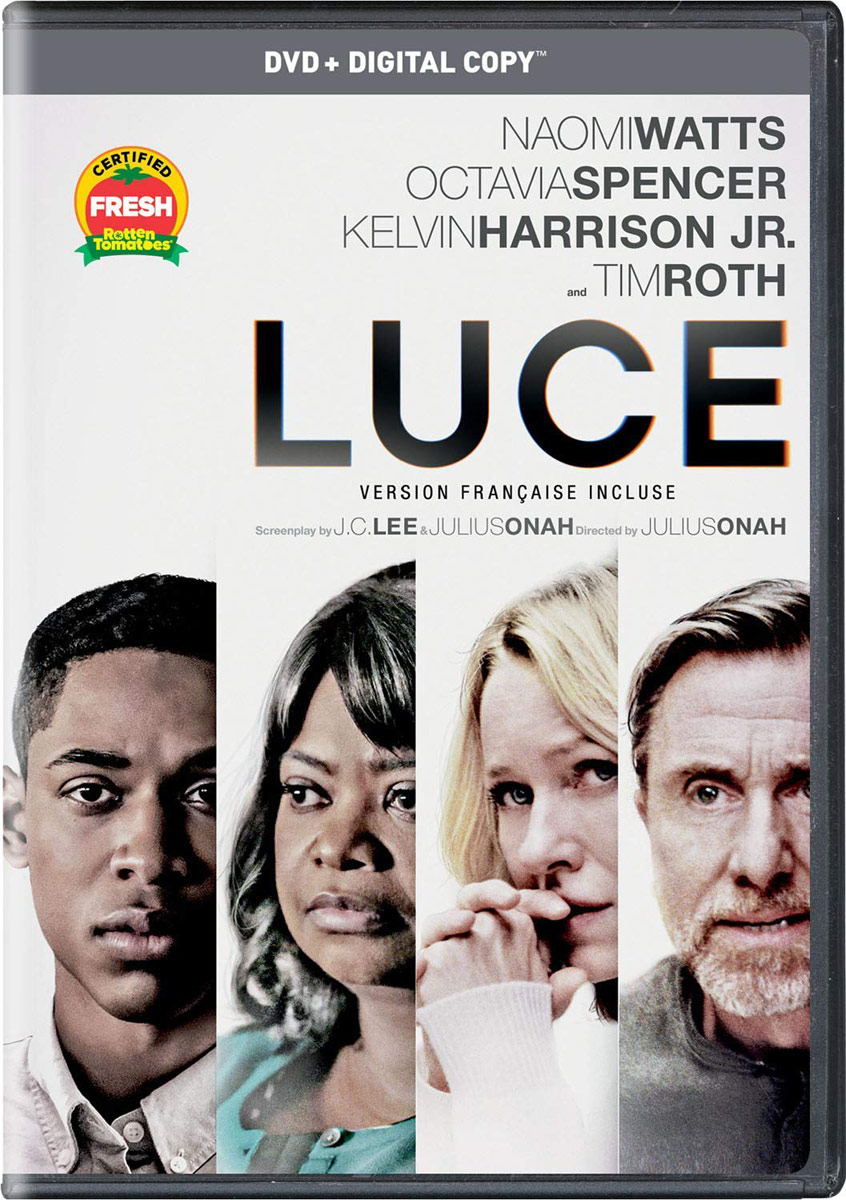 October 29, 2019 | Leave a Comment
Two movies are available for home release today – the drama Luce, which enjoyed a limited run in theaters last August, and the thriller Them That Follow.
---