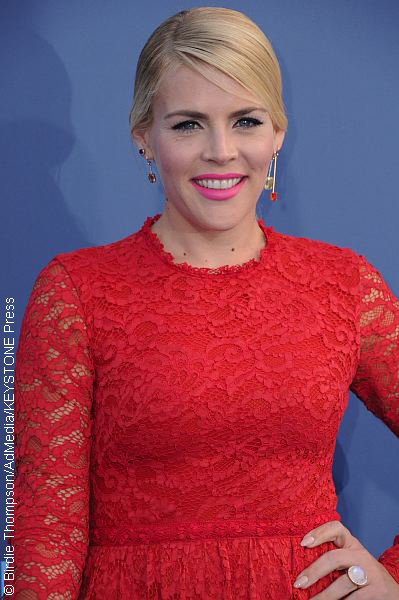 Busy Philipps is "done with Uber."
Over the weekend, the 37-year-old actress took to Instagram to share details of a frightening encounter she and husband Marc Silverstein had after they left a Los Angeles restaurant and why she vows to never use Uber again.
As reported by E! Online, Busy posted a photo of herself with the caption, "Seconds before I was almost murdered by a random dude in an Uber…" The Vice Principals and Cougar Town actress then further explored the incident in a series of nearly 50 videos.
She said she and Marc called a single Uber — not a shared — and felt uncomfortable when they entered an SUV that arrived to pick them up.
Busy divulged, "I say [to Marc], 'What's going on, are we about to get murdered?' A man that we didn't know existed in the back seat pops up…and he was like, 'I promise that's not going to happen.' It was very creepy the way he chose to say it, even though he wasn't going to murder us, he made it seem like he might."
The actress, who's often seen on the red carpet with bestie Michelle Williams, continued to dish about the evening. She said, "I started screaming, 'I'm not going to be killed today! I will not f**king be killed today!'…'No! You cannot kill us! F**k no!'"
Busy then said she and Marc jumped out of the vehicle.
She finished her rant by saying, "I'm done with Uber. Never again. Never again! That was legitimately the scariest, weirdest, worst thing that's ever happened in a car situation for me."
Marc supported his wife when he also called it the "weirdest thing" that has happened to him.
Click on the image below to see Busy's initial Instagram post.
What do you think of the ordeal? Was Busy overreacting by saying she was "almost murdered" or was the incident as severe as she made it seem? ~Matthew Pariselli