Can Golden Globes be sold? Peter Finch's posthumous award for sale
By Alexandra Heilbron on January 27, 2017 | 1 Comment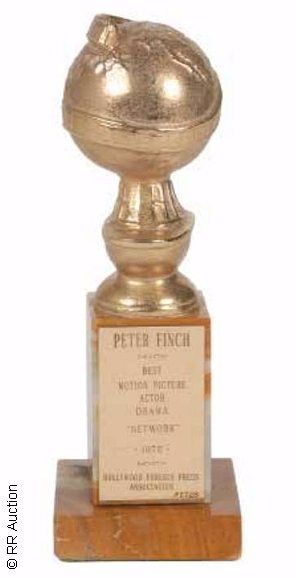 It's a well-known fact that Academy Awards cannot legally be sold. In 1951, the Academy enforced an agreement that states: "Award winner shall not sell or otherwise dispose of the Oscar statuette, nor permit it to be sold or disposed of by operation of law, without first offering to sell it to the Academy for the sum of $10.00. This provision shall apply also to the heirs and assigns of Academy Award winners who may acquire a statuette by gift or bequest." The agreement was made part of Academy bylaws so that it covers Oscars won before 1951 as well.
That hasn't stopped some people from trying. The heirs of Joseph Wright, who won an Oscar for Best Art Direction for the 1942 film My Gal Sal, auctioned his statue off in 2014 for $79,200 through an auction site. The Academy Of Motion Pictures Arts and Sciences immediately sued the heirs and the auction house. In August 2015, the court ruled in favor of the Academy, claiming the sale was a violation of the Academy's bylaws. The Academy has also successfully sued a number of others who have tried to sell Academy Awards.
However, this doesn't apply to Golden Globe awards. In 2014, when Burt Reynolds needed cash to pay his mortgage, he put 600 items up for auction, including the first Golden Globe he received in 1992 for his role on the television show Evening Shade (it went for $14,080) and a second award won for his performance in Boogie Nights (1998), which sold for $21,760.
The first major award won by Natalie Wood at the age of 16 was a Golden Globe for the movie Rebel Without a Cause. It was auctioned off in 2015 by her husband Robert Wagner and her daughters, Natasha Gregson Wagner and Courtney Brooke Wagner, for $17,500.
The statuettes, which are plated in 24-karat gold, are produced for $800 each, but a Golden Globe with a blank plaque still went for $5,120 at Julien's Auction House in 2015.
Currently, the Golden Globe won posthumously by Peter Finch for his performance in the feature film Network is up for auction with a starting bid of $1,000 by Boston-based RR Auction.
The award was given out during the Golden Globe ceremonies on January 29, 1977, but as Robert Livingston, Executive VP at RR Auction explained, "Sadly, Finch passed away on January 14, 1977, before he was able to reap the fruits of his labor. In addition to winning this Golden Globe, he was also awarded the first-ever posthumous Oscar."
The auction house doesn't reveal who was in possession of the award, but it's likely we won't be seeing Finch's Oscar award up for auction anytime soon. ~Alexandra Heilbron
---
---
---
---
Similar Articles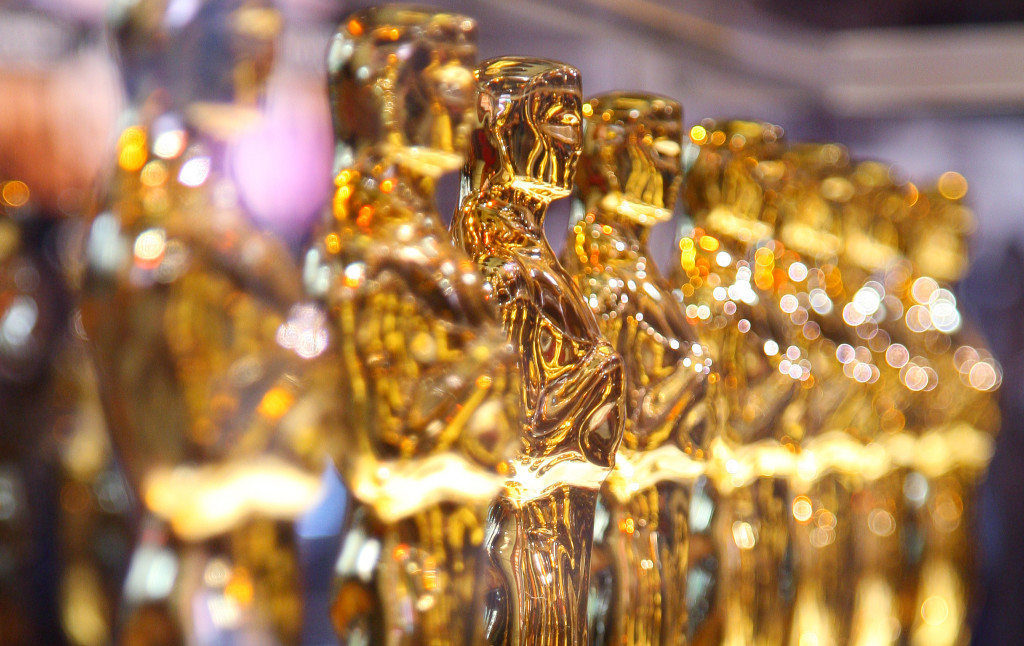 June 15, 2020 | 1 Comment
The 93rd Academy Awards have been delayed more than two months due to the COVID-19 pandemic. The annual ceremony is now scheduled to take place in April.
---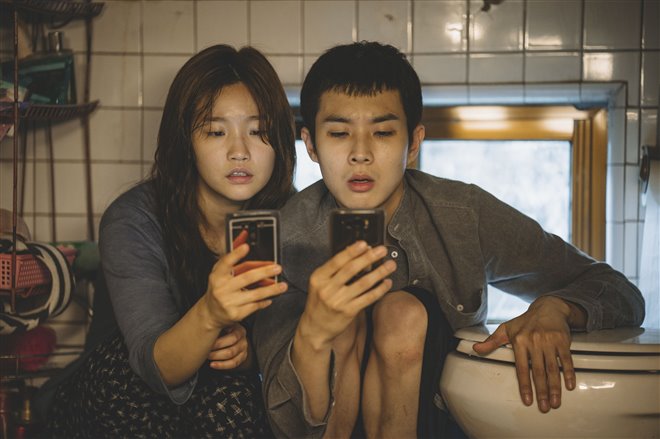 February 13, 2020 | 2 Comments
Parasite may have been made in South Korea with a Korean cast, but did you notice the Canadian woman who made a cameo in the first few minutes of the film?
---
---