Canada's Stephan James on playing a villain in 21 Bridges
By Marriska Fernandes on November 22, 2019 | Leave a Comment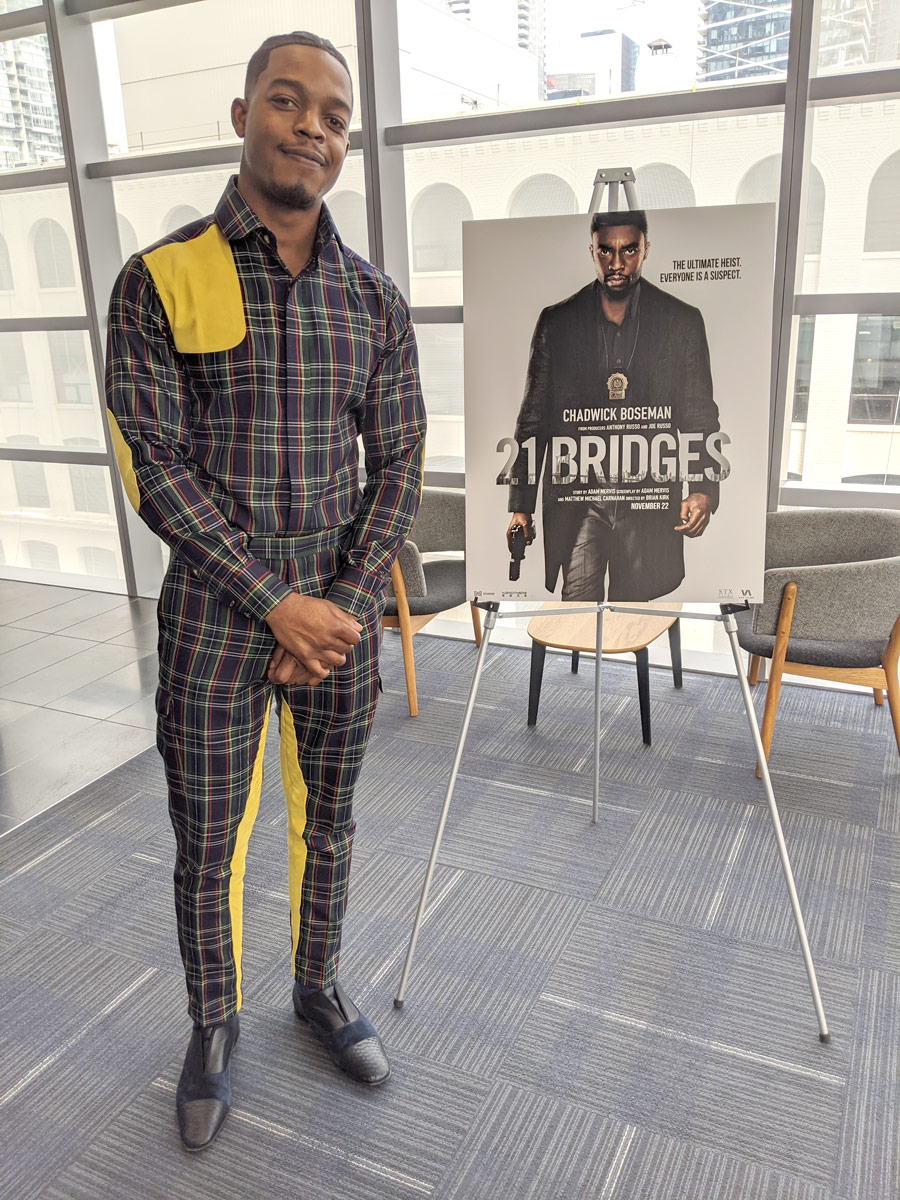 Canadian star Stephan James is the new IT actor in Hollywood — shining in breakthrough roles on the Amazon Prime series Homecoming alongside Julia Roberts and in the TIFF 2018 film If Beale Street Could Talk.
The former TIFF Rising Star can now be seen in the new release 21 Bridges, starring Chadwick Boseman, Sienna Miller and J.K. Simmons.
After earning his first Golden Globe nomination earlier this year in the Best Performance by an Actor in a Television Series – Drama category for his role on Homecoming, Stephan can't wait to dive into his new projects.
In 21 Bridges, he plays a criminal named Michael who flees from the scene of a robbery with his partner Ray (Taylor Kitsch). They leave behind a trail of dead cops.
I spoke with Stephan about playing a villain for the first time and starring in his first action film.
You're always playing the hero or the good guy — how much fun was it playing the bad guy this time around? 
So much fun. I just remember reading the script and being like, "Whoa, yes I'll do it!" Chadwick called me and asked me if I'd be a part of it with him. It was a no brainer to me. It seemed like a high-action thriller of a film, but it was rooted in character and humanity and there were levels that I was going to bring to this character, so immediately it was something I was excited about.
You once mentioned that art is an opportunity to educate people and sometimes a film is the only way to address these issues. Does that ring true with this film? I felt there were so many layers to this film.
I mean yes, there are a lot of themes, the biggest one being the relationship of society with police. I felt there was a lot to be discussed there. I felt my character was a moral compass of this film in a weird way. Michael was going to be someone who made people question their own prejudices, their own beliefs and thoughts about criminals and police officers. So for me, just raising that discussion was something I really wanted to be a part of.
Is that what drew you to the project? Because this is also your first action film!
All of those things: high-action, felt like I was doing something important, and the Russo brothers, Chadwick, J.K Simmons, the whole cast — all those elements were just check, check, check (laughs).
The way you portrayed Michael made us instantly feel for him. [Director] Brian Krik mentioned he was looking for an actor who's empathetic, and who needed the audience to feel a connection with Michael. How did you mentally prepare to bring emotion and depth to your character so audiences would like him despite his actions?
Brian and I spoke about it pretty early on. We understood there was going to be a level of humanity that was going to come through, even in the moments in which nothing was being said. In the first few minutes of the film you can only see my character's eyes. So there was so much inner dialogue that we realized had to come out without people really getting to see my face even. I think that was a part of the challenge in a role like this… kind of knocking down all the preconceived notions that you have of the bad guy.
Did you look back at any of the greatest cop and robber films and channel an actor?
Of course. Feels a little wrong place, wrong time, so a lot of the films that I grew up on like The Heat, Fugitive or Collateral — those films that had the high-stakes, high-action — were always character driven. You were always excited about the characters in them so that meant a lot to me.
Talk about training with the NYPD and SWAT teams and what you learned about them and their profession? 
I did train with SWAT and NYPD in Brooklyn at the headquarters — trained how to use my gun. We were pretty much live rounds from day one. We went straight in it. There was no real time to take baby steps. We were shooting live rounds at the range. We were learning how to look accurate, but also how to be safe because we were doing a lot of it while we were training.
What did you learn from them that surprised you?
The level of focus that they have to have — even on high stakes like shutting down a city like Manhattan and 21 bridges and 10 million people and what that means and the logistics of a situation like that… to be able to be focused amidst that amount of chaos.
What was it like sharing the screen with Chadwick? 
I love Chad. I wish I had more in the film with him. He's been so supportive and giving to me as a scene partner, but also as a producer. He produced the film as well so he was on set even on his off days making sure everybody was good and taken care of. So what can I say? He's just a gracious guy and I'm grateful for the opportunity to have done this with him.
Now that you've done an action film, what else is on your movie bucket list?
Definitely a rom-com, get a good romantic comedy in there. Maybe a superhero film.
Who would you like to play?
I don't know, what do you think? What do you think I'd be good at?
I'd say Superman.
I like Superman, yeah.
Michael has Ray, so who would you say is your partner-in-crime in real life?
Probably my brother. Shamier Anderson. He's an actor as well and aside from being my brother, he started a non-profit called B.L.A.C.K., which is Building a Legacy in Acting, Cinema and Knowledge. Something we're very proud of. He's one of my biggest inspirations and the reason why I'm doing what I'm doing today. Hopefully he would say the same thing about me.
Hopefully. My sister wouldn't (laughs). If you had to pick a partner-in-crime from Hollywood?
Let's see. I want to say somebody old, but I'll go with somebody from the new generation. Timothée Chalamet. Me and young Timmy. Shout-out to Timmy.
You've chosen to star in some fantastic projects. What do you look for in a script?
I look for characters and stories that excite me, that inspire me. That again, speak to real life. When I read the script I feel I would watch this movie and that's sort of telling to me that I should be a part of it.
As a Canadian who is making waves in Hollywood, what's your best piece of advice for young Canadians who want to follow in your footsteps?
I would say find your tribe. Find the people who are doing the things you want to do — whether it's other actors or filmmakers or screenwriters. Keep fighting to tell diverse stories. Keep supporting diverse storytellers and pushing the envelope as far as the art you want to make.
Is there an actor or director you'd want to work with?
There are so many. Quentin Tarantino, David O. Russell, David Fincher, Leonardo DiCaprio, Joaquin Phoenix, Denzel Washington, and the list goes on.
What's next for you?
Hopefully, a vacation. I've got season two of my show Homecoming coming out top of the year. I've also got a show on Quibi that I did with Laurence Fishburne called #Freerayshawn, that's top of the year too.
Thank you so much for the chat and wishing you all the best. I can't wait to see what you do next!
Thank you, appreciate it!
21 Bridges is now playing in theaters. ~Marriska Fernandes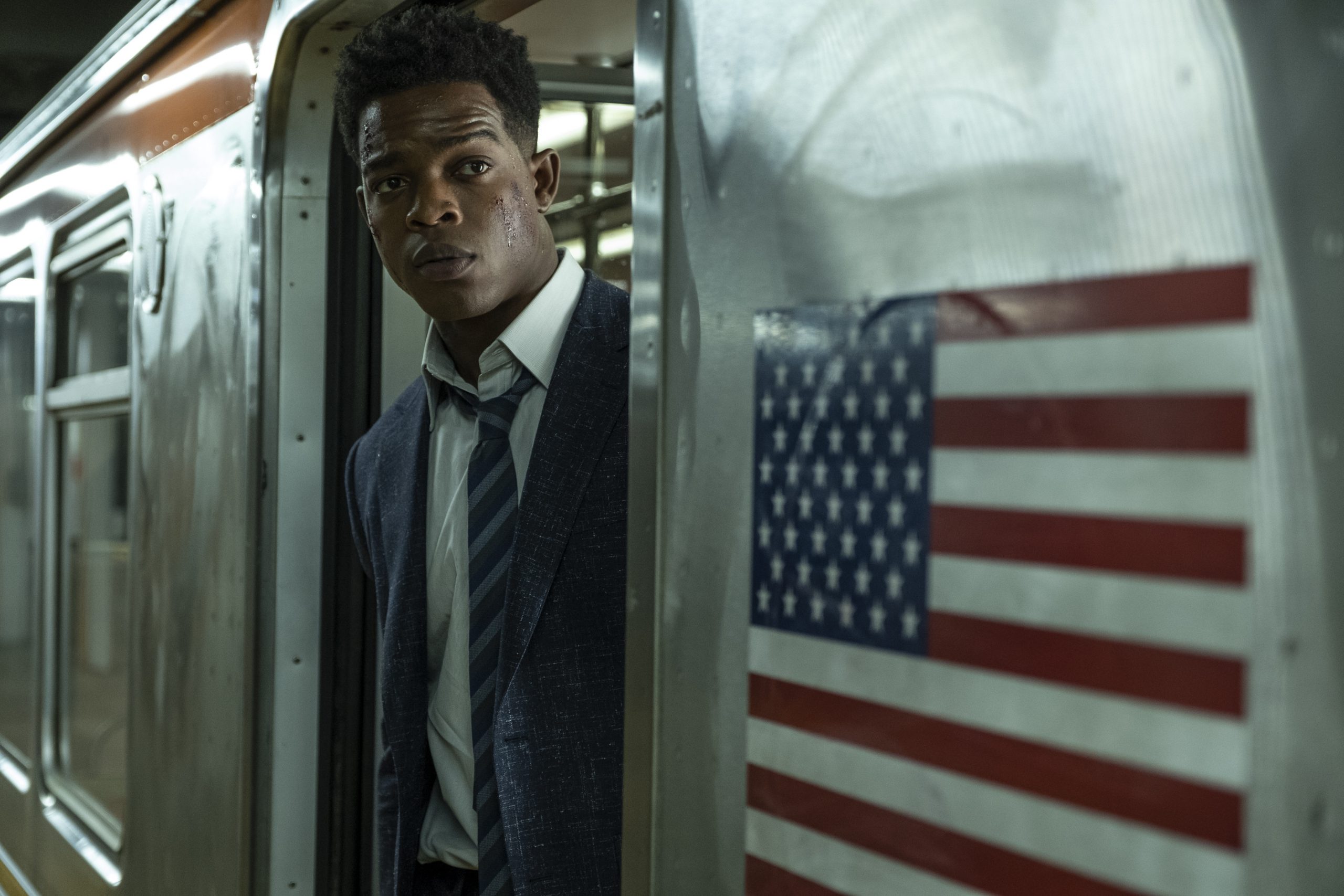 ---
---
---
Similar Articles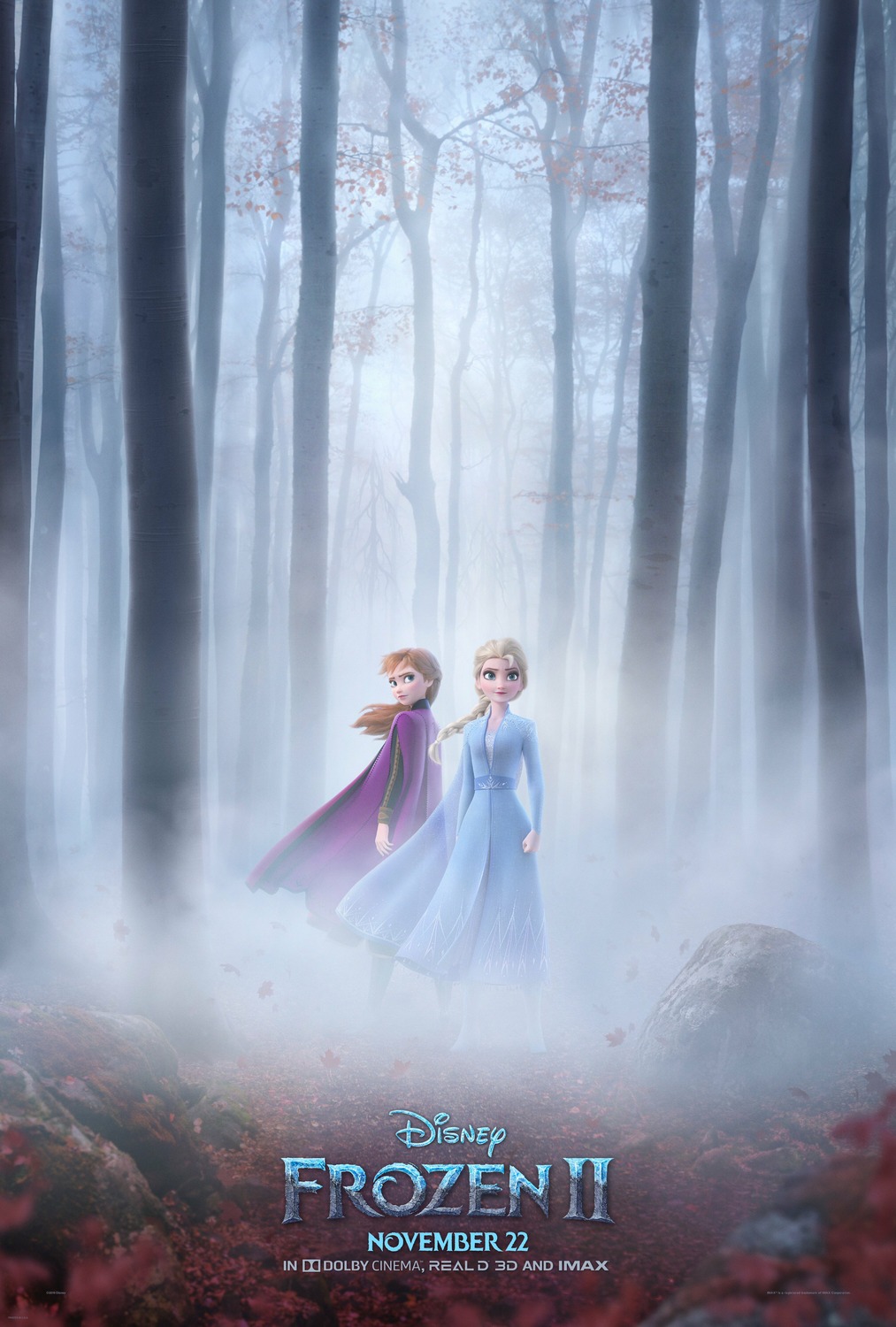 November 24, 2019 | 5 Comments
The animated sequel, Frozen II, debuted at the top of the weekend box office, breaking several records. Click to see which other new movies made the top five!
---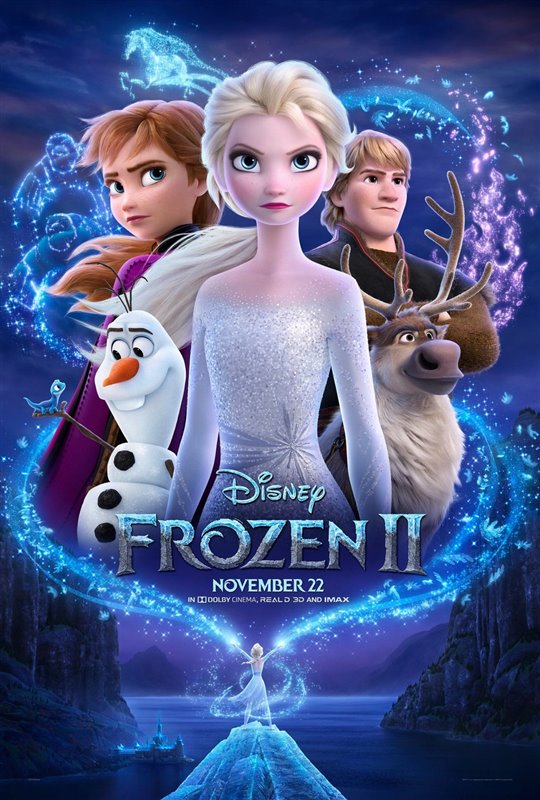 November 22, 2019 | Leave a Comment
Frozen II and A Beautiful Day in the Neighborhood starring Tom Hanks as Fred Rogers are just two of the films opening today. Find out what's playing in theaters!
---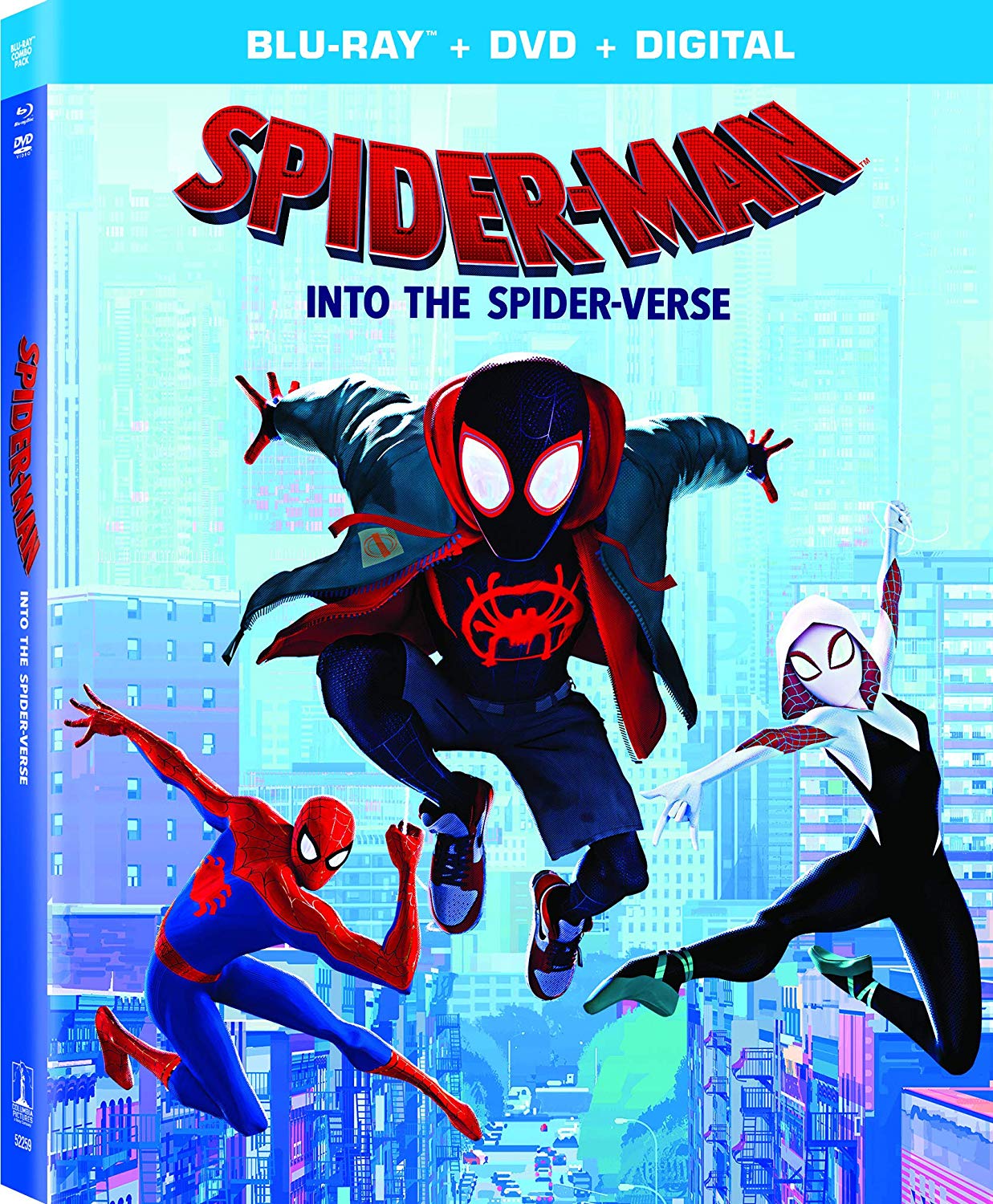 March 19, 2019 | Leave a Comment
Click here to see which new movies are releasing today on DVD and Blu-ray, including the animated Spider-Man: Into the Spider-Verse starring Shameik Moore!
---