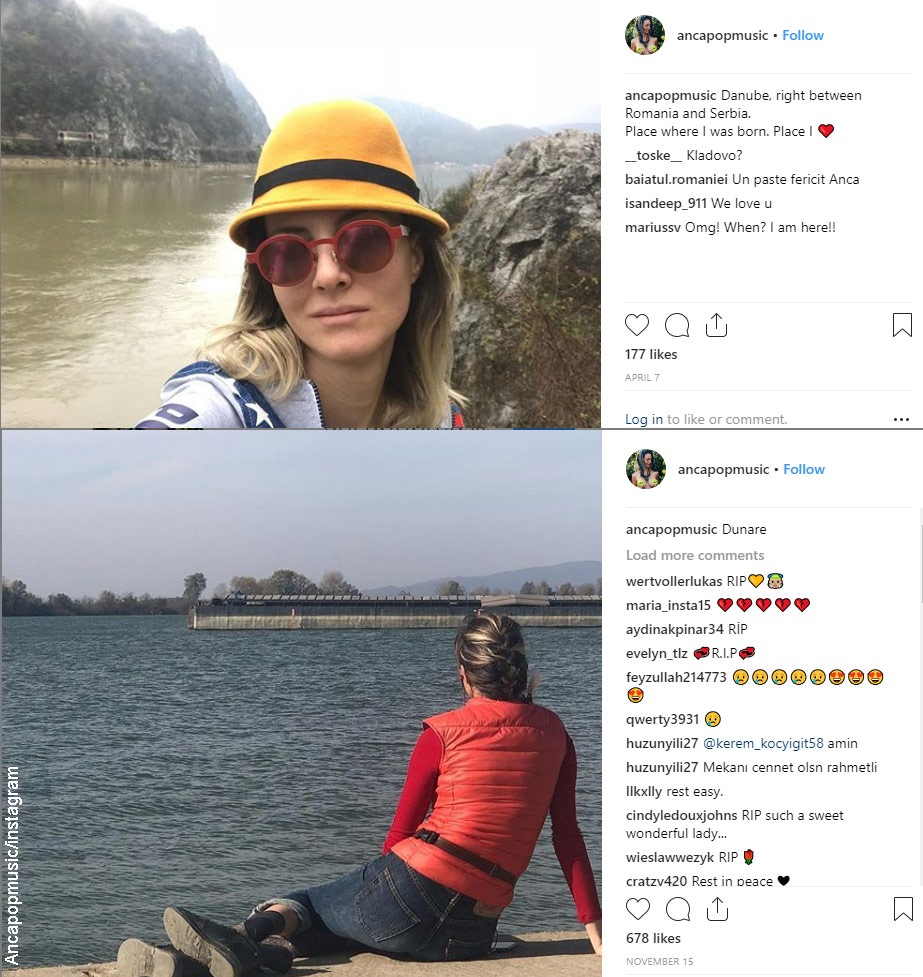 Anca Pop, who was born in Romania and partially raised in Canada, was found dead after her car plunged into the Danube River in southwestern Romania.
Ironically, it was the same river she crossed with her family as a toddler when they escaped into Serbia as refugees, before immigrating to Canada.
Anca, who had dual Canadian-Romanian citizenship, returned with her family to their home country after communism came to an end.
The Danube is also the river pictured in her last Instagram post, which shows her sitting on the bank and gazing across it (bottom photo). In the top photo, posted last April, she wrote, "Danube, right between Romania and Serbia. Place where I was born. Place I ❤️."
Anca's body was found by divers on Monday after her sister reported that she'd failed to show up for a family gathering on Sunday evening. The pop singer was 34.
Two years ago, she released her self-titled album Anca Pop, which went on to become a huge hit in Europe and Japan.
Circumstances surrounding her death are mysterious, and authorities have launched an investigation.
Anca is survived by her sister and parents. ~Alexandra Heilbron