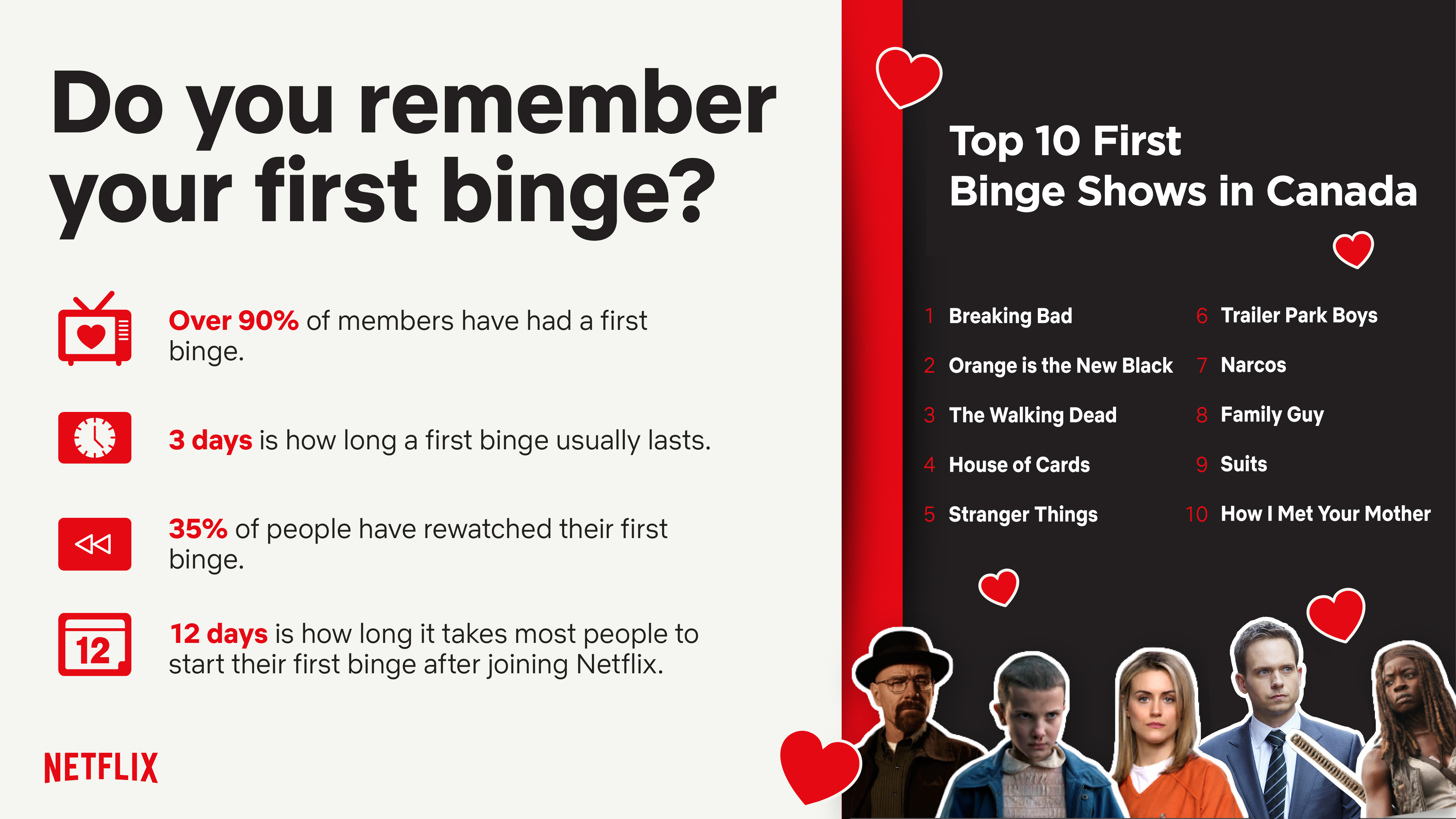 You remember your first time, don't you? No, not that first time. Before you let your mind run elsewhere, we are referring to your first Netflix series binge. Ah, yes. That rush of non-stop episode-after-episode feeling, followed by you gleefully telling your friends you binged all 13 episodes of Narcos in one weekend. And then you pretend like you're not totally crazy. Well, we hear ya.
With Valentine's Day around the corner, Netflix released some cheeky data to get the Netflix and Chill vibe rolling. A Netflix survey in Canada showed that a majority of users finished a season in just three days. With no shortage of TV shows to stream, more than 90 percent of members have had a "First Netflix Binge" within their first year of joining. In 2012, it took most Netflix members 20 days to have a first binge compared to just three days in 2017. Well done, fellow Canucks!
According to Netflix, these are the shows that Canadian members binge first:
1. Breaking Bad
2. Orange is the New Black
3. The Walking Dead
4. House of Cards
5. Stranger Things
6. Trailer Park Boys
7. Narcos
8. Family Guy
9. Suits
10. How I Met Your Mother
Binged too much and can't remember your first binge? (Guilty!) Go to your Netflix account page and select "Viewing Activity" and your secret is out. Watch this confessional video below in which Jodie Foster, Ashton Kutcher and other celebs reveal their first time. Thank you, Netflix, for this cheeky video.
As they say: Binges come and go, but you'll never forget your first. So, who was your first time with? Walter White? Piper Chapman? Tell us below! ~Marriska Fernandes