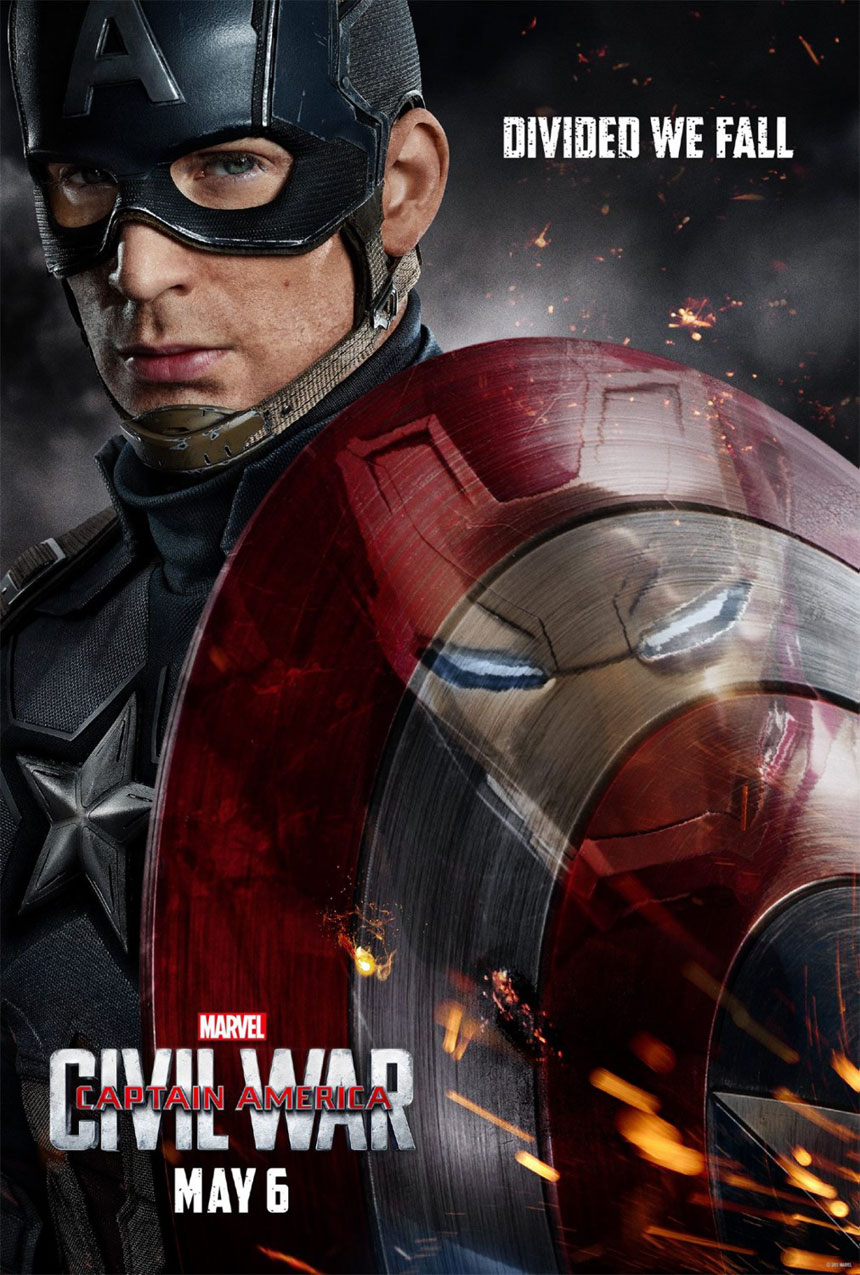 With The Jungle Book hitting its peak after three weeks and only smaller new releases to contend with, Captain America: Civil War was free to dominate the domestic box office — and boy, did it ever.
With a $179.1 million haul, the Marvel superhero face-off has the fifth-highest opening weekend of all time, beating out Iron Man 3. And in its first weekend at home and its second in international theaters, the ensemble Avengers flick has already secured close to $700 million worldwide, as well as earned a solid 3.6 star rating from Tribute.ca users. Thanks to the weekend take from Captain America: Civil War, Disney Pictures became the first studio to cross the $1 billion mark at the domestic box office this year.
Despite sitting at a distant second with $24.5 million, The Jungle Book has had a mighty impressive theatrical run, now having scored well over $700 million at the global box office — in just three weeks. The 4.5 star-rated, Jon Favreau-directed reboot is now the fifth highest-earning adventure flick, as well as the most successful adventure remake of all time.
We had high hopes for Mother's Day this weekend, especially considering it is actually Mother's Day today, but the Garry Marshall romantic comedy remained yet another casualty of the Superhero Blockbuster. The ensemble flick, starring Julia Roberts, Jennifer Aniston, Kate Hudson and Jason Sudeikis, took home a modest $11 million (but a strong 3.8 stars) this holiday weekend.
The Huntsman: Winter's War certainly hasn't boasted the same level of success that its predecessor Snow White and the Huntsman did, earning just $3.9 million in its third weekend in theaters. However, the fantasy sequel, which has Chris Hemsworth back as the courageous Huntsman, has done decent work internationally, boosting its overall earnings to over $140 million. This action prequel/sequel, also starring Charlize Theron and Emily Blunt, brought in a prime 4.1 star rating from Tribute.ca users.
Comedy Central VIPs Keegan-Michael Key and Jordan Peele's first starring vehicle Keanu took home $3.3 million this weekend. The cat comedy, which earned 2.6 stars here at Tribute.ca, can still call itself a minor success, as it has now recouped its entire $15 million budget.
~Shelby Morton