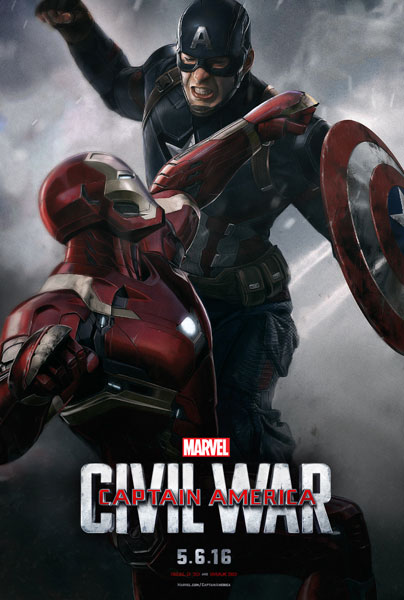 Marvel's Captain America: Civil War centers on a division among the world's most powerful superheroes, but tomorrow the cast will team up to tackle fan questions on Buzzfeed's Tumblr page.
Following the hotly anticipated world premiere of the film's latest trailer, Chris Evans, Robert Downey Jr., Sebastian Stan, Chadwick Boseman, as well as brother directors Joe and Anthony Russo, will take part in a Q&A starting at 10 a.m. PST, 1 p.m. EST.
Fans of the Captain America films can submit their questions for the Answer Time session here.
The film is the next in the franchise after Captain America: The Winter Soldier and also stars Hollywood heavyweights such as Scarlett Johansson, Elizabeth Olsen, Paul Rudd, Marisa Tomei, Jeremy Renner and Gwyneth Paltrow.
The sci-fi action-thriller thrashes into theaters May 6, 2016.
~Matthew Pariselli