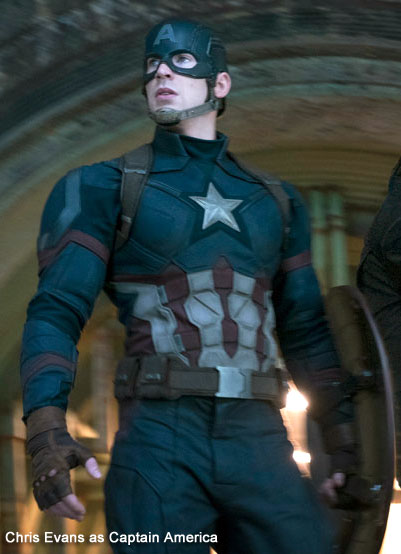 In Captain America: Civil War, the Avengers are being held up to scrutiny for the amount of civilian deaths caused while they're trying to stop evil. Despite this being a Captain America movie, almost all of the Avengers appear and it makes for a very entertaining plot.
When a mission gets out of control and innocent people are killed, the governments of the world begin to question whether the Avengers are helping people — or hurting them. Meanwhile, a mother approaches Tony Stark (Robert Downey Jr.) to tell him he's responsible for the death of her son, an innocent civilian caught in the crossfire of an Avengers mission.
Soon after, Secretary of State Thaddeus Ross (William Hurt) accuses the Avengers of not caring about the casualties, and asks them to sign an accord with the United Nations. The accord would force them to get permission before they act. With the grief of the mother fresh in his mind, Tony agrees. However, Steve Rogers (Chris Evans) believes the Avengers should be a self-contained organization. They know who the bad guys are and they have to be able to do their jobs without reporting to someone who could hold them back from doing what they need to do.
Tony and Natasha travel to Vienna to sign the accord, but at the conference a bomb goes off and King T'Chaka is killed. His son, T'Challa (Chadwick Boseman) vows revenge. However, he's mistaken about who he needs to find to satisfy that revenge.
He believes it's Bucky Barnes (Sebastian Stan), as does almost everyone else. Steve is one of the few who understands that his one-time best friend Bucky has been brainwashed into being an assassin. He wants to help him – not only from being killed for something he can't control, but to get him away from the people who have been using him.
Along the way, Ant-Man (Paul Rudd), whom we met in his own very entertaining movie last year and Spider-Man (newcomer Tom Holland) are called upon to join the various sides as the Avengers split into two camps. Both provide plenty of comic relief and are welcome additions to the Marvel Cinematic Universe. Another interesting and welcome addition is the character Black Panther.
Chris Evans, as always, perfectly embodies the role of the Avenger with the strongest moral compass. Daniel Brühl joins the cast in the role of Zemo. He's a mysterious character at first, but the more we see of him, the more we wonder what he's up to. When he explains the reasons behind his evil acts, it's a jaw-dropper.
Ironically, Captain America: Civil War is a better Avengers movie than the last "official" Avengers movie: Avengers: Age of Ultron. This one raises interesting questions about the Avengers and the audience is left with those questions even after the films ends. Whether you're Team Captain America or Team Iron Man boils down to one thing you'll need to answer for yourself – should the Avengers be governed and controlled by an outside force? Or should they be trusted to know what they're doing and act accordingly in order to save the most lives possible?
Although there's plenty of action, the movie doesn't overwhelm by providing more action than plot. There's a well-written storyline that's a lot easier to follow than Age of Ultron and in my opinion, is much more entertaining. Who wins the Civil War? The audience does, because this is one of the best Avengers movie to date.
Make sure to stay for the entire credits – there's a mid-credits scene involving Bucky and a post-credits scene about Peter Parker that you won't want to miss.
We always appreciate reading your comments and reviews about films. Click here if you've seen Captain America: Civil War to leave your own rating and review and let us know by voting in our poll below if you're Team Captain America or Team Iron Man. ~Alexandra Heilbron

Loading ...