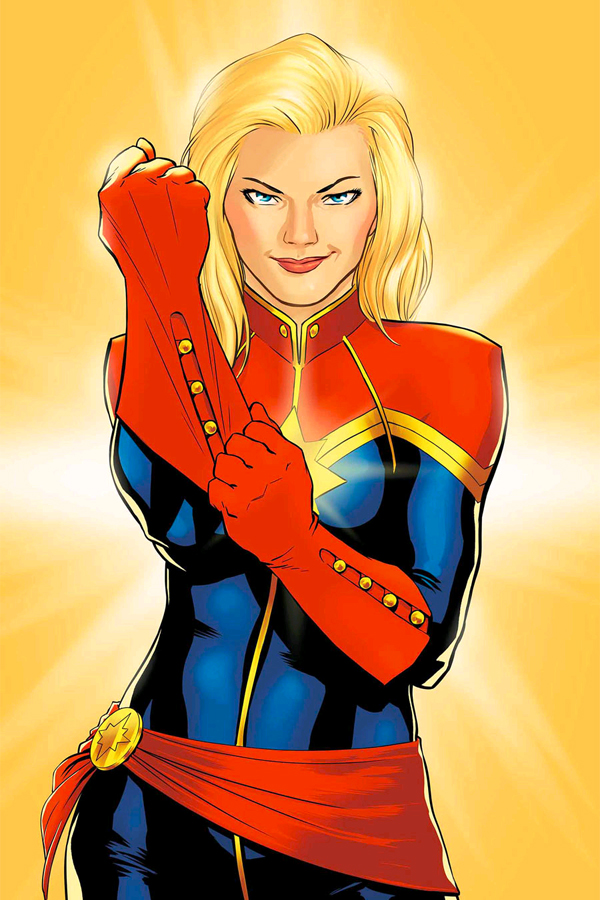 With the rise of the female superhero in cinema — including the upcoming DC flick Wonder Woman (hitting theaters in 2017), and with Marvel's Black Widow and Scarlet Witch as mainstays in Avengers: Age of Ultron and Captain America: Civil War — it seems another popular Marvel superheroine will make her feature film debut in 2018.
Carol Danvers, aka Captain Marvel, is rumored to be appearing in the next Marvel Cinematic Universe's offering, Avengers: Infinity War- Part I, before the filming of her first solo big screen adaptation begins.
Heroic Hollywood's Umberto Gonzales confirmed the news and revealed not only that Captain Marvel may have already been chosen, but that the unknown actress will be joining the cast and filmmakers at Marvel Studios set in Atlanta, Georgia for the latter part of the year.
Previous reports have hinted at the news, as Marvel Studios president Kevin Feige was rumored to be making an announcement regarding the casting later this year and reported confirmations that the character had already been cast far ahead of the filming of the solo feature.
According to Cinema Blend, the studio's move to include Captain Marvel in the ensemble feature is a way to establish the character first before her stand-alone film is released.
While there is no definite news on who will be playing the character, MoviePilot reports that Vikings' Katheryn Winnick, Run All Night's Genesis Rodriguez, Game of Thrones' Natalie Dormer, Continuum's Rachel Nichols and Emily Blunt are some of the actresses rumored to be in consideration for the role.
Avengers: Infinity War- Part I is slated to hit theaters on May 4, 2018. ~Shelby Morton

Loading ...